Siemens and E.ON reach milestone with 3D printed turbine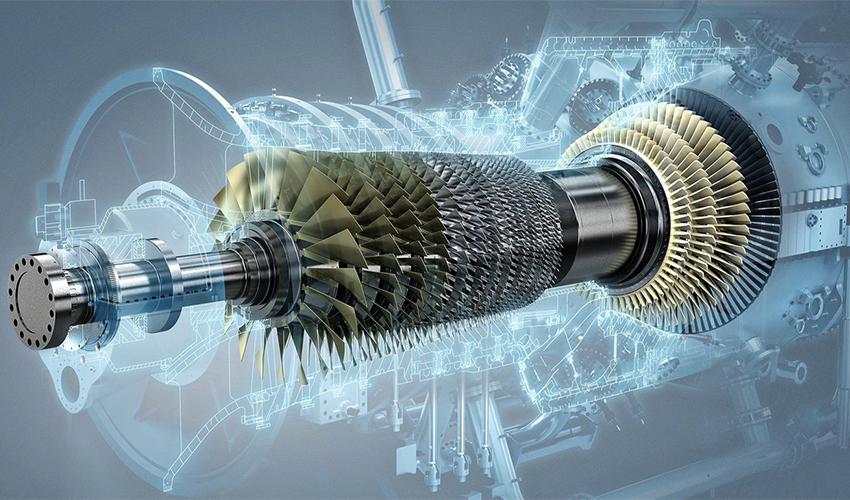 Additive manufacturing has revolutionised developments and production across various industries. It has made it possible to progress in everything from automotive to aerospace. Now it can be taken a step further in helping the energy sector. As 3D printing makes it possible to produce new innovations to optimise and produce more sustainable parts.
The development
Siemens, the global technology powerhouse, have over recent years developed their market shares within 3D printing in a wide range of directions. In 2008 they invested in Metal 3D printing and developed technology specifically for power generation. From there, they have taken big steps to bring in 3D printing in their innovation processes. Siemens have installed EOR M280 SLM printers, manufactured parts for a nuclear power plant and created a VR designed Cars to mention a few.
A Lot of their innovation have been focused on optimising turbines. As they printed their first 3D printed burner tips and swirlers to be installed in commercial gas turbines to Siemens acquiring Materials Solutions in the UK in 2016, a leading company in the field of additive manufacturing. And in 2017 their experts designed and printed the world's first gas turbine blades.
E.ON on the other hand is an international, privately owned energy supplier based in Essen, Germany. They are focused on 3 core businesses. This consist of Energy Networks, Customer Solutions, and Renewables. It boils down to an aim to become the partner of choice for energy and customer solutions. This pursued is where the collaboration with Siemens comes into play. Now the two have in collaboration hit a milestone for the energy sector. Together they have reached an important moment with the world's first 3D printed burner for an SGT-700 gas turbine.
Collaboration to develop 3D printed turbine
In 2017, Siemens started their work with printing gas turbine burners by using laser melting technology. These were the first burners produced by Siemens's intelligent burner manufacturing program, all taking place in Finspång, Sweden. The traditional production of burner heads require 13 individual parts and 18 welds to be put together. However, with 3D printing this complex process is simplified to produce the burner in one piece. Further the technology makes it possible to improve the design in other areas. These include the pilot-gas feed being part of the burner head instead of the outside pipe. Thus allowing the operating temperature to be kept lower, helping to a longer operational lifespan of the part, and in the end the gas turbines.
Siemens and E.ON have worked side-by-side to "co-create" this project. Having the two parties realising the benefits on both sides. Siemens through accelerating development of innovative design and manufacturing technologies and E.ON on the other hand benefiting from these innovations at an early stage of their processes.
Niklas Lange, the project manager at E.ON Energy Projects stated, "As an energy service provider, precision and consistency are an absolute requirement for us," and continues "Additive manufacturing not only delivers this, but in our experience it can even improve performance compared with older models." He further stated that their wish to drive innovation, further seeing the burners produced by Siemens in Sweden it was an opportunity for E.ON to benefit from using them in turbines moving forward. The hands-on collaboration between the two companies, has resulted in an efficient or low-emission 3D printed turbine with higher temperature tolerance. Which  have been a key to deliver better performance to the consumers in the end.
What do you think of the 3D printed turbine developed? Let us know in a comment below or on our Facebook and Twitter pages! And remember to sign up for our free weekly Newsletter, to get all the latest news in 3D printing send straight to your inbox!