3Dnatives: The first digital media dedicated to 3D printing
3Dnatives was launched in early 2013 by Marc Pfohl and Alexandre Martel, with the aim of bringing the wonders of 3D printing to the masses. Today, 3Dnatives is the largest international online media platform on 3D printing and its applications. With its in-depth analysis of the market, 3Dnatives gets over 1 million unique visitors per month and is currently available in English, French, Spanish, German and Italian. 3Dnatives works with key Additive Manufacturing market players and offers a variety of services such as a 3D printing price comparison engine, B2B consulting and B2B brand content, event management and much more!
3Dnatives offers many tools for our users such as our 3D printer Comparator, featuring an array of professional and personal 3D printers; Our Business Directory that includes more than 200 companies, manufacturers, and resellers; and our Job and Event Board, that features all the latest jobs and events surrounding additive manufacturing and 3D printing. By bringing these tools together into one place, we are able to give our users and visitors a unique experience that truly makes our website one of a kind.
A team of passionate authors and experts in 3D Printing
Alexandre Martel
:
Alexandre founded 3Dnatives back in 2013 to offer a reliable source of information on the latest trends of the Additive Manufacturing market. It quickly became one of the most popular and trusted platform in the world gathering more than 1.2M monthly unique visitors. Alexandre is a digital native and entrepreneur, gaining experiences from startups such as iRaiser and MadeInDesign or during his time in the Financial industry.
LinkedIn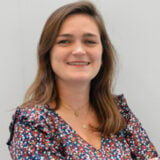 Mélanie Wallet
: A graduate of the University of Paris Dauphine, Mélanie is the Editor-in-Chief of 3Dnatives and is as well the head of the French market. Specialized in the additive manufacturing sector for 6 years, she loves to get out her pen to cover all the news of the market. In addition to her love of writing and reading, she is also passionate about tennis and running.
LinkedIn

Lucía Contreras
: Lucia is an audiovisual communicator and designer, as well as the Creative Director of 3Dnatives, who graduated from the Complutense University of Madrid with a Master in Art Direction (CICE). Lucia is motivated by new challenges, especially in the field of communication and image. She is also in constant search for innovations in 3D printing and all the possibilities that its use has in store for us..
LinkedIn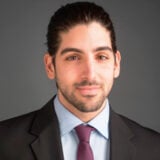 Filippos Voulpiotis
:
As the Chief Business Officer of 3Dnatives, Filippos's role is at the forefront of the '3D technologies' space. He is passionate about all things tech and how new manufacturing methods are changing our world.
LinkedIn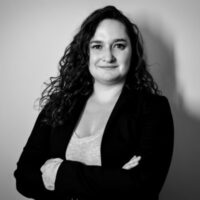 Madeleine Prior:
Madeleine is the English Content Specialist for 3Dnatives. As part of the team, Madeleine is in charge of defining the content 3Dnatives covers for its english-speaking audience, bringing the latest news about the additive manufacturing sector and its implications to readers. She is passionate about learning more about the latest trends and developments in technology as well as an avid baker.
LinkedIn