The 3D Printing Job Offers of the Month
Posted On November 26, 2019
---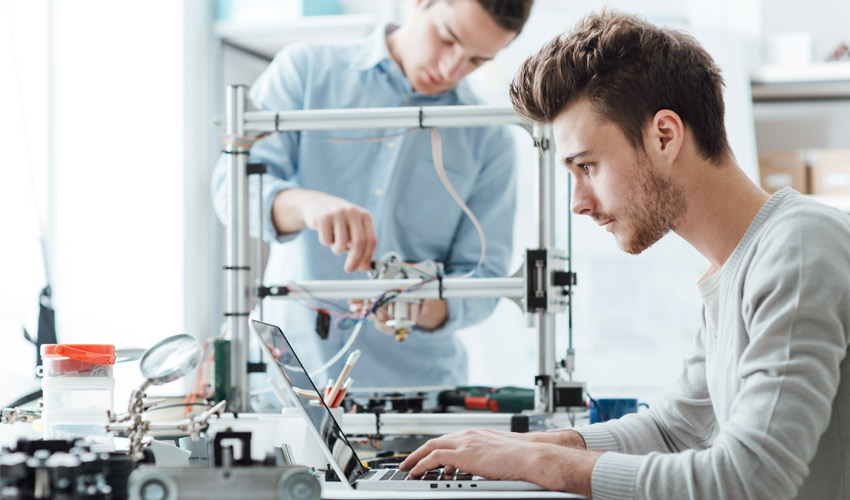 The 3D printing sector is recruiting! A growing number of companies are looking for the right profiles to fill exciting positions in additive manufacturing. In this industry, most positions require specific knowledge of 3D printing technologies, most often jobs are technical in nature. At 3Dnatives we regularly publish job offers for any position in the AM market. Once a month, we highlight 5 positions we found in the sector to give you an idea of what companies are looking for, and an overview of the opportunities that exist within a same industry! Discover the 5 3D printing job offers of the month below!
HP – Industrial Marketing Manager 
HP announced it had plans to enter the 3D printing market back in 2014. Since then, its proprietary 3D printing technology, Multi Jet Fusion (MJF) and its 3D printing solutions have been adopted by many, all over the world. Currently, the company is looking to hire someone that knows B2B and can help propel HP's USA 3D Print to achieve their aspirational goals. HP is looking for someone that will be a great segment or vertical marketer & have manufacturing marketing, industrial marketing, machinery marketing or heavy equipment additive or medical equipment marketing knowledge. 
You can find the full mission of this job position HERE.
Location: Alpharetta, Georgia, United States of America
Johnson&Johnson – 3D Printing Technician
Auris, part of the Johnson&Johnson family of companies, is applying rapid iteration cycles to develop next generation surgical robotic systems. The 3D Printing Technician will work with the engineering teams and the 3D printing lead to accelerate this product development cycle. The Technician must have some experience working in a rapid prototyping environment and be able to support Auris' 3D printing services. This person will be responsible for manufacturing parts using various 3D printing technologies, being responsible for all parts of the process, including programming, printing and post-processing, among other missions.
You can find the full mission of this job position HERE.
Location: Redwood City, California, United States of America
Formlabs – 3D Print Engine Designer 
The 3D printing technology developer and manufacturer giant, Formlabs is looking to recruit a Print Engine designer to apply a deep understanding of physical systems to improve the existing hardware and design entirely new ways of printing. Process engineering is behind many software improvements, optics designs, and all of Formlabs' hardware platforms. As an example the Low Force Stereolithography (LFS) process inside Form 3 and Form 3L began with a small group of Print Engine Designers. The core mission of this candidate will be to work across broad domains such as electronics, software, optics, mechanics, and material science to really understand how things work. 
You can find the full mission of this job position HERE.
Location: Raleigh-Durham, North-Carolina, United States of America
3D Systems – 3D Laser Printer Manufacturing Maintenance Technician
3D Systems, co-founded by Chuck Hull, creator of stereolithography (SLA), has grown into a global 3D printing solutions company focused on connecting customers with the expertise & digital manufacturing workflow required to solve their business, design or engineering problems. The 3D Systems site in Littleton, Colorado is expanding rapidly and needs a skilled Manufacturing Maintenance Technician to augment the existing team under the direction of the Manager of Manufacturing and Manufacturing Maintenance Lead. The successful candidate should be experienced in implementing systems, creating new ways of work, and operating with immature business processes. Additional experience in solving problems, documenting procedures, and managing small projects are crucial to a successful Maintenance Technician.
You can find the full mission of this job position HERE.
Location: Littleton, Colorado, United States of America
UCSF – 3D Printing & Design Engineer
The University of California, San Francisco (UCSF) is a leading university dedicated to promoting health worldwide through advanced biomedical research, graduate-level education in the life sciences and health professions, and excellence in patient care. It is the only campus in the 10-campus UC system dedicated exclusively to the health sciences. There is a position available for someone to join the Advanced 3D+ Technologies program at UCSF, clinically driven to empower physician decision making and teaching to enhance patient care. 3D printing is one of the technologies that is used at the centre for this goal. The 3D Printing and Design Engineer will function as the project manager in the UCSF Center for Advanced 3D+ Applications (CA3D+) to advance this goal.
You can find the full mission of this job position HERE.
Location: San Francisco, California, United States of America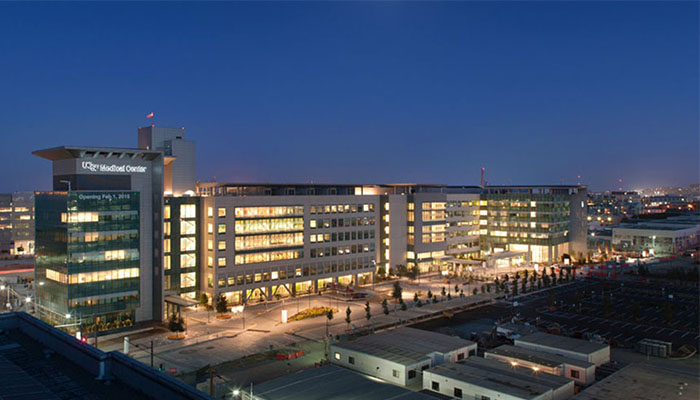 You can find more job offers related to 3D printing on or job board HERE!
---
You may also like