Researchers Successfully 3D Print Muscle Tissues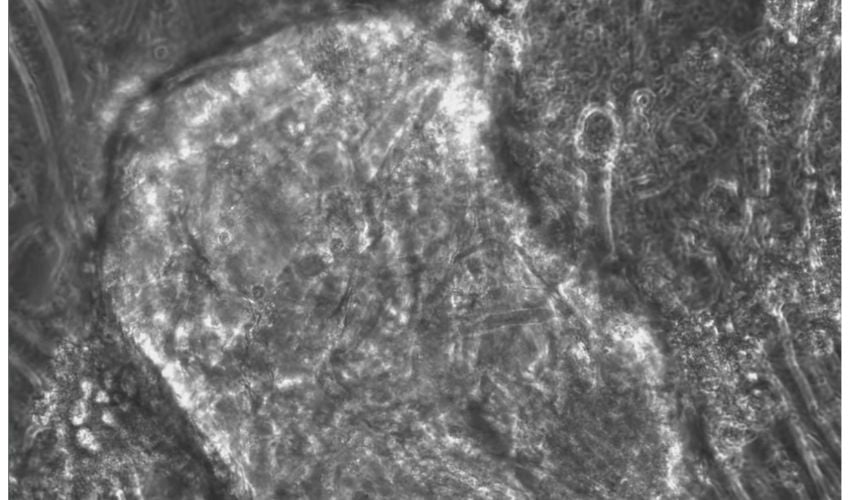 The additive manufacturing industry has experienced strong growth in recent years and opened up new opportunities in numerous professional fields. In addition to the automotive sector or aerospace, 3D printing is finding more and more applications especially in the medical sector and is now convincing with innovations that can save lives. Now, researchers at the Terasaki Institute for Biomedical Innovation have developed a fascinating new application that can enable the first production and trial of 3D printed muscle tissue.
Nowadays, it is possible to replace lost muscle tissue with the so-called autologous transfer. In this procedure, healthy muscle mass is taken from another part of the patient's body to be used as a replacement for the missing tissue. Unfortunately, complications can arise during the transplantation process and loss of muscle in other parts of the body, which is why this approach should ideally be avoided. To remedy this, researchers at the institute have now developed a bioink designed to mimic natural muscle formation in order to produce synthetic muscle tissue. This innovative technology could be a promising solution for replacing muscle mass lost through injury, disease or surgery.
The production of muscle tissue is a complex task, as it consists of different cell types and is regulated by biochemical and biomechanical signaling pathways. The researchers focused on the use of growth factor-1 (IGF-1), a hormone with an insulin-like structure that is required for normal bone and tissue growth. The bioink consists of three substances: a gelatin-based hydrogel, myoblast cells and polylactic acid (PLGA) microparticles coated with and continuously releasing IGF-1.
Three days after printing, the myoblast cells were deemed viable and successfully developed into complete synthetic muscle tissue over the course of ten days, with the tissue beginning to be able to move on its own – just like real muscle. The cultured tissue was then implanted into mice to gauge its viability in living creatures. The researchers were able to confirm that the tissue was successfully accepted by the body and combined with the existing muscle mass.
3D printing muscle tissue represents a significant advance in medicine. By mimicking the natural process of muscle formation, this technology could revolutionize muscle mass replacement. Currently, further clinical studies and testing will be necessary in order to confirm the safe translation of this process before the possibility of treating humans. What is certain, however, is that 3D printing muscle tissue offers a very promising outlook for the future of medicine. For more information about their research, click HERE.
What do you think about 3D printed muscle tissue? Let us know in a comment below or on our LinkedIn, Facebook, and Twitter pages! Don't forget to sign up for our free weekly Newsletter here, the latest 3D printing news straight to your inbox! You can also find all our videos on our YouTube channel.
*Cover Photo Credits: de Barros et al./Terasaki Institute for Biomedical Innovation