What Is Additive Manufacturing?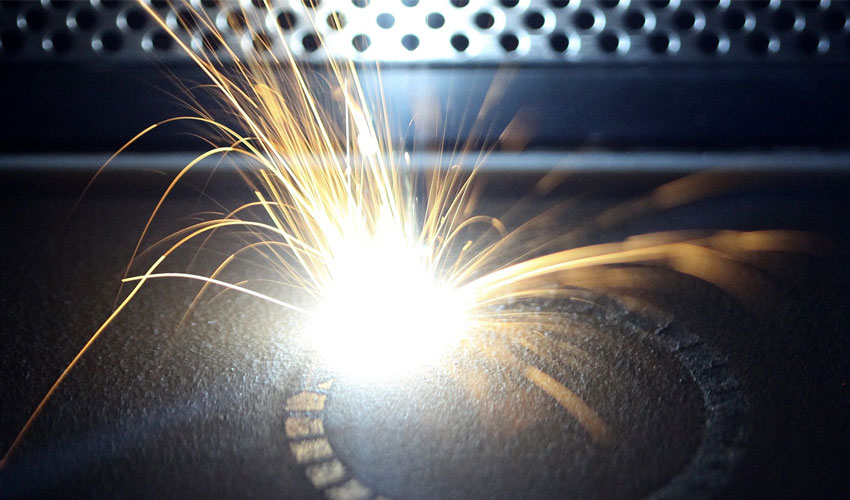 Far from being a gadget or simply a trend, additive manufacturing is a technological revolution, hailed as part of the fourth industrial revolution. As its name suggests, this process works by adding materials. Layers of materials are successively deposited on top of each other until the desired object is created. This so-called additive process makes it possible to obtain parts on demand according to a precise 3D model. Logically, this technology is opposed to subtractive manufacturing processes (milling, machining, injection molding…), where material is removed to obtain a part.
Invented in 1986 by Charles Hull with the stereolithography (SLA) process, additive manufacturing is now a technology used in many sectors. Whether in the automotive, aerospace, medical or consumer goods industries, 3D printing has become a must; the many patents filed since its invention have allowed the technology to evolve and become applicable to various markets. Additive manufacturing offers its users several advantages compared to traditional manufacturing methods, notably in terms of flexibility, cost reduction and time saving, and has seduced many professionals since 1986. Thanks to the multiple processes available on the market and the materials available, the applications are numerous.
The beginnings of the technology
One thing is for sure, the additive manufacturing market has evolved a lot since its humble beginnings, with key milestones and innovations that have marked its history. One of the main ones is obviously the commercialization of the first 3D printer at the end of 1988 by the leading 3D printing manufacturer, 3D Systems, which was co-founded by Charles Hull. This was followed by numerous discoveries, such as the first successful bioprinting project in 2011 with the printing of a kidney, the first 3D printer sent into space, and the first inhabited 3D printed house.
But if today additive manufacturing is democratized, that was not always the case. In its early days, most 3D printing processes were patented, limiting the possibilities and the machines available. As time went on, these different technologies became public domain, and understandably, more users started to adopt them. For example, the RepRap (Rapid Replication) movement that accelerated this adoption starting in 2005 – a project consisting of 3D printing the different elements of a 3D printer. This is when one of the main communities of additive manufacturing emerged, the makers community. This community is composed of DIY, do-it-yourself and 3D printing enthusiasts, and is now symbolized by kit 3D printers.
Additive manufacturing materials
While there are many different additive manufacturing processes, they all start with the same step: a digital model, either created or recovered, is converted into STL format using CAD software, before being processed by a 3D printer.
Depending on the technology, the materials used by 3D printers vary. The most popular are undoubtedly plastics, which are compatible with several processes such as FDM, stereolithography or laser sintering: they use thermoplastic filaments, liquid resins and a polymer powders respectively. Other materials, such as metal (used in laser powder bed fusion) or ceramics, are also widespread. And this list is far from exhaustive.
For example, some plastics are even able to compete with certain metals. PEEK and PEKK, for example, are considered high-performance thermoplastics, with mechanical properties similar to metals. Additionally, as time goes on more and more companies are discovering new materials that can be applied in the additive manufacturing process, such as human cells or composite materials. If you want to know more about the different technologies and materials present in the additive manufacturing sector, go to our dedicated guide HERE, where you can find explanations about the majority of the 3D printing processes.
Various application cases
Historically, additive manufacturing has been a technology for rapid prototyping. For more than 20 years, the technology was also used to make tooling parts for factories and other assembly lines. But recently, with the development of 3D materials and processes, industries have begun to manufacture final products with 3D printing, in addition to prototypes. This is especially true in the aerospace industry, where many parts, such as turbines, are now 3D printed; and in consumer goods, where brands such as Adidas are creating thousands of products using additive manufacturing.
The automotive industry is also a big fan of 3D technologies; Ford, for example, acquired a 3D printer as early as 1988 to speed up the prototyping phases. A few years later, other companies followed Ford's lead, until additive manufacturing became an indispensable technology for the automotive sector. This is the case for BMW and General Motors, both of which have recently opened additive manufacturing centers.
But 3D printing is not limited to the production of parts for cars. Today, it is present in a wide variety of sectors, thanks in part to its flexibility and ability to reduce production costs. For example, in the construction industry, more and more companies are using 3D printing to build houses and other buildings. Companies such as ICON and WASP have chosen to specialize in this sector, and lately, buildings built with additive manufacturing are multiplying. In medicine, the technology also plays a very important role. Called bioprinting, it is considered by many to be the future of medicine. From prostheses to surgical guides to bioprinted organs, it allows caregivers to provide the right care for each patient.
The main players in the additive manufacturing market
Since its inception by Charles Hull, several companies have made their mark on the additive manufacturing market. The Israeli-American giant Stratasys is the market leader. A 3D printer manufacturer since 1989, having first developed fused deposition modeling (FDM), the company now offers machines dedicated to each sector as well as adapted materials. Of course, the company founded by the technology's inventor, 3D Systems, is also a major player in the market. Like Stratasys, 3D Systems offers a wide range of machines and services related to 3D printing. Formlabs, a specialist in SLA 3D printers, is probably the most reputable company in the resin 3D printing field. One of the other major companies in the sector is HP. Known for its printers and other computing devices, the company is now a world leader in 3D printing, and offers its machines to many sectors, such as the medical field. Finally, Desktop Metal, founded in 2015, has grown rapidly and has become a very important company in the additive manufacturing community, especially since the acquisition of EnvisionTEC, a historical leader in resin additive manufacturing.
On the other side of the Atlantic, other companies have also developed and are now major players in the additive manufacturing market. Companies such as EOS, Materialise and Ultimaker are deploying their technologies throughout Europe, enabling many companies to transform their production methods. In France, Prodways, a specialist in industrial 3D printing, Volumic, which offers FDM machines to professionals, and Addup, specialized in metal additive manufacturing, are among the most important manufacturers. In Asia, the market is growing rapidly, especially in China where many manufacturers offer desktop FDM machines, such as XYZPrinting and Creatbot. The list is obviously not exhaustive.
*Thumbnail Photo Credits: Symop
What do you think of additive manufacturing?  Let us know in a comment below or on our Facebook and Twitter pages. Don't forget to sign up for our free weekly newsletter, with all the latest news in 3D printing delivered straight to your inbox!