3D Printing Using PolyJet
---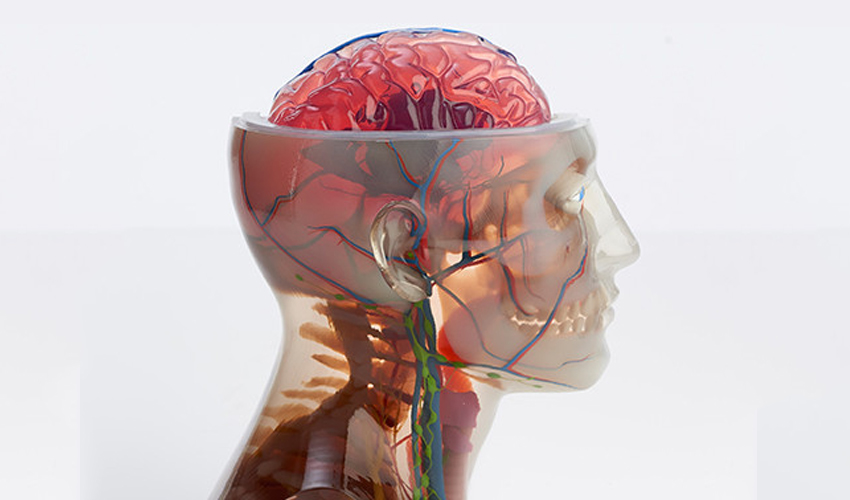 3D printing continues at a fast pace, but the processes behind this technology still remain unclear for some. After our last articles on 3D printing technology, we will be continuing on with PolyJet 3D printing, a process for obtaining objects that combines several materials and colors. 
3D printing using the PolyJet technique was patented in 1999 by Objet Ltd (A company that merged with Stratasys in 2012). This technique combines inkjet technology with the use of photopolymers (materials that harden when in contact with ultraviolet light). This technology has many advantages such as excellent resolution (up to 0.016 mm), smooth surfaces (no stair effect, unlike in FDM printed objects), a wide range of materials and colors (at a cost), and a relatively low printing time.
Like all 3D printing techniques, the process begins with the creation of the desired object using a CAD software (AutoCAD, Inventor, or SolidEdge for example), after sending the 3D file to the printer, the software of the machine will cut the 3D model into a multitude of digital images, each corresponding to a layer of the object.
The print heads (8 in the diagram to the left) each have several dozen nozzles that project micro-droplets of material onto a platform. At each projection, ultraviolet light is emitted and hardens the material.
These steps are repeated, layer-by-layer, until the desired object is obtained. With this technique, you do not have to do a finishing step (cooking, smoothing, polishing, etc.). For complex geometric shapes and support material, a gel that's easy to remove by hand or water is added by one of the print heads.
A video to better see the process:
This technology is compatible with a wide range of materials (more than 120) and even combines several simultaneously (each stored in spate print heads). The composite material obtained, called 'Digital Material', makes it possible to obtain prototypes that are high enough to enable you to get closer to the final model (resistance to temperature, biocompatibility, rigid or flexible, etc.) As while enabling you to have multiple colors.
As a result, this technique is used in various fields such as: architecture, medicine, toy manufacturing, aerospace, and even creative arts.
Stratasys sells machines that use this type of 3D printing technology such as the Desktop Object, Eden and Connex.

---
You may also like