Ceramic 3D printing, a market in full growth!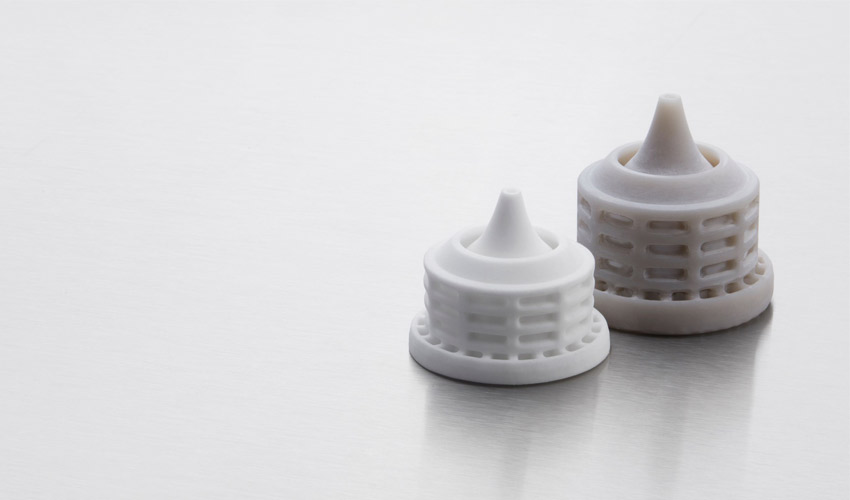 SmarTech Publishing is an American research company specialising in industrial additive manufacturing. This week they have published their second report on the growth of ceramic 3D printing. According to the study, it is expected that within 10 years it will generate $ 3.6 billion worldwide. The research also addresses the challenges faced by this technology. Challenges that are very different from those facing additive plastic manufacturing.
This year we have talked a lot about the growth in 3D metal printing, a technological boom with very good growth prospects. Apparently, this will not be the only sector to grow. According to SmarTech Publishing: 3D ceramic printing will show global revenues of $ 98 million in 2018. Which can further be measured against the $ 3.6 billion expected in 2028. We here recall companies such as 3DCeram , ClayXYZ and WASP a company going into many sectors.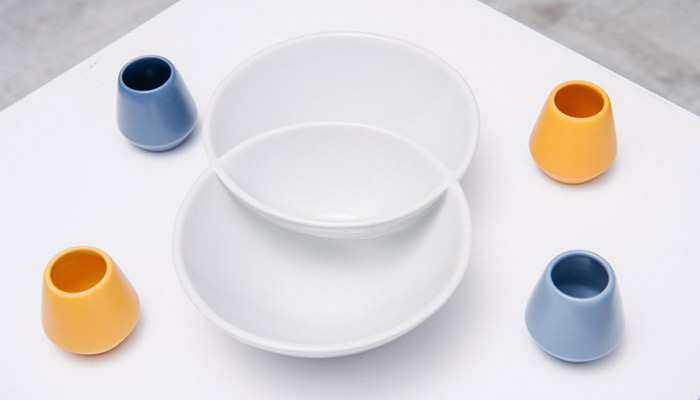 What are the predictions for ceramic 3D printing?
The second report of the research firm on ceramic 3D printing gives us an overview of the professional and industrial market. From 3D printing by extrusion, binder injection or photopolymerization; as well as materials – from traditional clay to more technical solutions. With the applications developed, and the various actors present around the world. It is based on data from leading manufacturers such as Lithoz, 3D Ceram, Admatec, Prodways, Tethon 3D, 3D Systems, voxeljet and more. Actors who have understood what additive manufacturing could contribute with. Such as levels of geometric complexity, a key advantage for ceramic pieces. It is currently used mainly in the aerospace, automotive, marine, energy, electronics, medicine and dentistry sectors.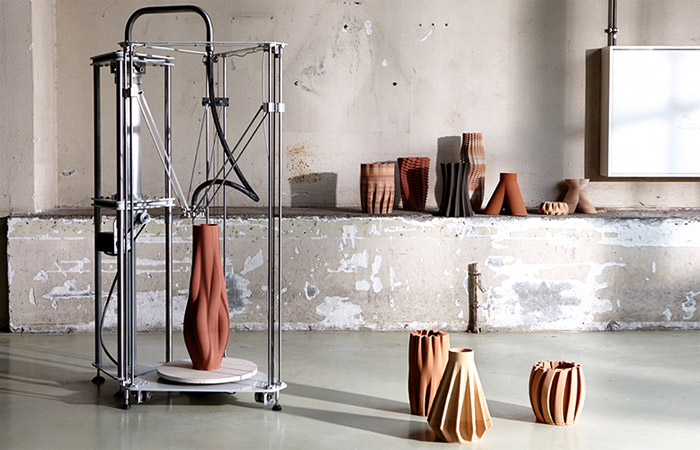 The adoption of 3D ceramic printing is expected to change slightly after 2025. All the main technologies developed will mature and will be sufficiently present in the market to guarantee the production of serial parts. A reality that would mimic the additive manufacture of metal. The study states that the adoption of processes such as ceramic injection molding (CIM) is expected to lead to even higher production while reducing manufacturing costs. In the following diagram is given a more accurate idea of ​​these forecasts: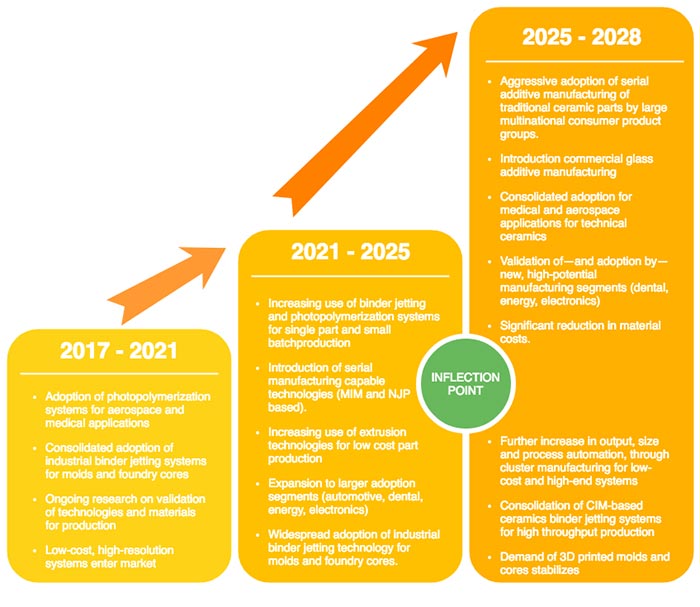 SmarTech Publishing presents a final forecast: 3D printed pieces will give more value to ceramics as such . 3D printing must create value for this material. Find the complete study HERE.
What do you think about the evolution of the 3D ceramic printing market? Let us know what you think in a comment below or on our Facebook and Twitter pages! Don't forget to sign up for our free weekly Newsletter, with all the latest news in 3D printing delivered straight to your inbox!