Adidas Limited-Edition 3D Printed Sunglasses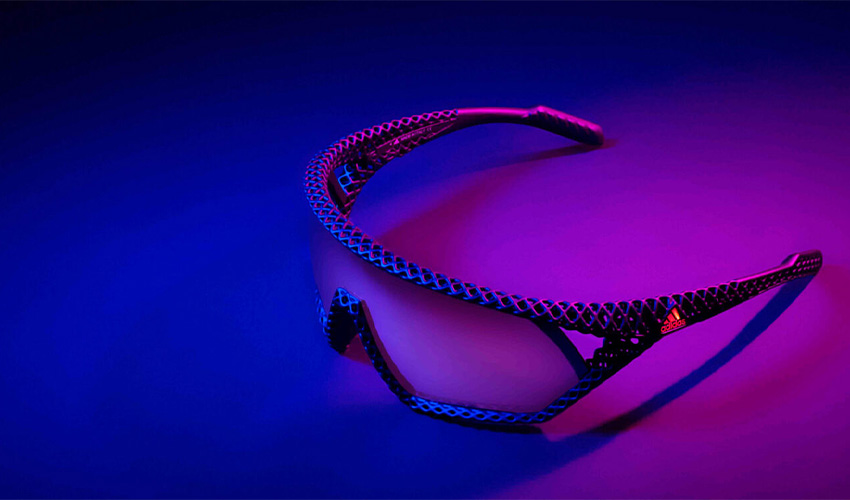 If you follow 3D printing news closely, you are probably well aware that Adidas, like many other big sports brands, uses additive manufacturing to produce various sporting gear and accessories. For instance, the 4D Fusio sneakers, the FUTURECRAFT.STRUNG and the ALPHAEDGE 4D are just a few of the recent 3D printed footwear products from the brand. However, this go-round the German apparel company is using 3D technology to design sunglasses. Indeed, just a few days ago, Adidas unveiled its latest pair of sunglasses, with a 3D printed frame set to hit the market later this month.
These frames, called 3D CMPT, were manufactured in collaboration with Marcolin Group, a company specializing in the design of glasses that has worked with brands such as Tom Ford, Moncler, and Guess. Designed specifically for professional athletes, but also with sports enthusiasts in mind, the glasses will be available in black, with brown or silver lenses. In the company's press release, Adidas explains: "In sport, and as in everyday life, the dynamic soul of the individual demands careful attention to detail. This attention and care have resulted in new shapes, new weights, and new volumes for sunglasses designed for play and leisure."
3D CMPT Specs
Featuring a spiral structure, the glasses were created using flexible nylon treated with a special coating that gives the glasses a rubberized effect. In order to improve the stability of the glasses and make them as comfortable as possible, Adidas outfitted the 3D CMPT frames with non-slip contact points on the nose pads. Finally, according to the manufacturer, the 3D printed frames weigh only 20 grams, a weight that makes these glasses the lightest on the market.
For those who are looking to get their hands on these 3D printed glasses, it will require a bit of patience. Adidas is producing a limited batch of 150 pairs of these sunglasses and they will be available for purchase beginning August 23 for $415 — however, only members of Adidas' Creative Club will have the option to buy them. While the CMPT 3D frame is a first for Adidas, it is not the first time that 3D printing has come to the aid of the optical industry. In France for example, Abeye, a young startup incubated by Atol Les Opticiens, designs 3D printed smart glasses for dyslexic children.
What do you think of Adidas' 3D printed sunglasses? Let us know in a comment below or on our Facebook and Twitter pages. Don't forget to sign up for our free weekly newsletter, with all the latest news in 3D printing delivered straight to your inbox!
Cover Photo Credit: Adidas