4D Fusio, the new 3D printed sneaker from Adidas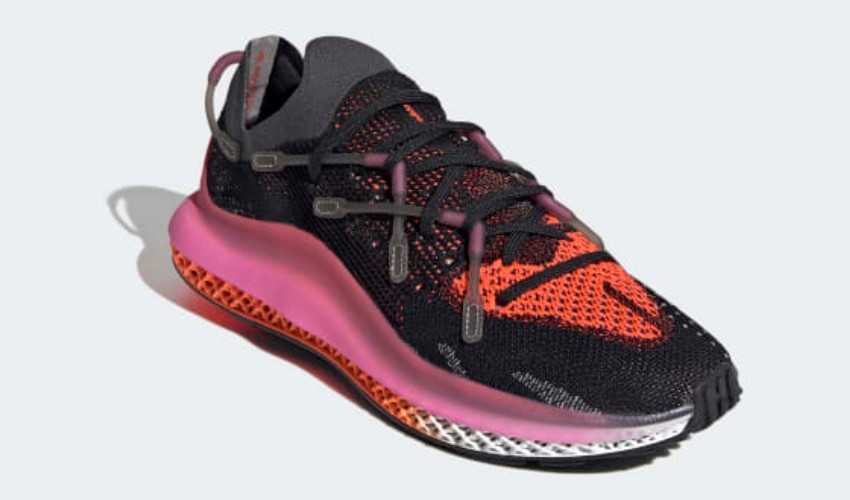 3D printed shoes are not so rare on the market anymore. Adidas alone has already released several models including the Futurecraft 4D, the ALPHAEDGE 4D and the FUTURECRAFT.STRUNG, which integrated a 3D printed midsole. Adidas will release a new model soon: 4D Fusio. Starting tomorrow, it will be available on the Adidas website. Why is the company releasing yet another 3D printed sneaker?
Using 3D printing in the footwear industry
As mentioned above, Adidas is not the only company that relies on 3D printing for the production of shoes. Sports giant Nike or startups like Scientifeet and Wiivv are also making use of additive manufacturing, and for good reason: the possibilities of personalization. Using 3D technologies, the consumer's foot can be scanned, a 3D model developed and printed in record time. The result is a shoe that is customized to the consumer's morphology, needs and style. It's no wonder, then, that the SmarTech Analysis report estimates that additive manufacturing in the footwear industry is growing at 19% annually.
Since 2017, Adidas has been in a partnership with American 3D printer manufacturer, Carbon. When developing its last FUTURECRAFT.STRUNG shoe, Adidas decided to 3D print the midsole using Carbon's proprietary technology, Digital Light Synthesis™. Digital Light Synthesis uses resins, light and oxygen to create high-quality parts from polymers; like the 4D midsole. Whereas the FUTURECRAFT 4D used Carbon's technology to manufacture the sole, STRUNG used a unique process to combine athlete input, additive manufacturing and robotics to create a lightweight shoe. In fact, the upper part of the shoe was manufactured with a robot arm, where each thread had been placed according to the input to create a lightweight, seamless shoe that allowed natural foot movement.
Adidas' latest model, the 4D Fusio, also incorporates the 4D midsole. And it shines in several bright colors. The upper is made of Primeknit, with black, pink and orange knit forming thinner and thicker parts. Primeknit is said to be particularly breathable. The sneaker features a lacing system and a pull loop in the heel made of TPU. This is supposed to make it easy to put on and take off. All in all, this is a lightweight and modern running shoe. You can find more information HERE.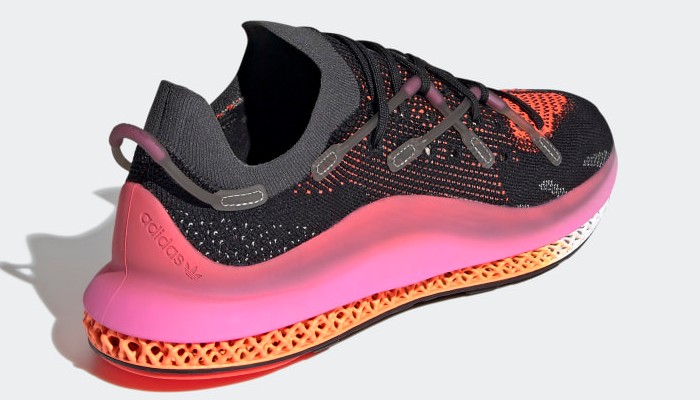 What do you think of this 3D printed sneaker? Let us know in a comment below or on our Facebook and Twitter pages! Sign up for our free weekly Newsletter here, the latest 3D printing news straight to your inbox!