3D Printed Smart Glasses to Help Dyslexic Children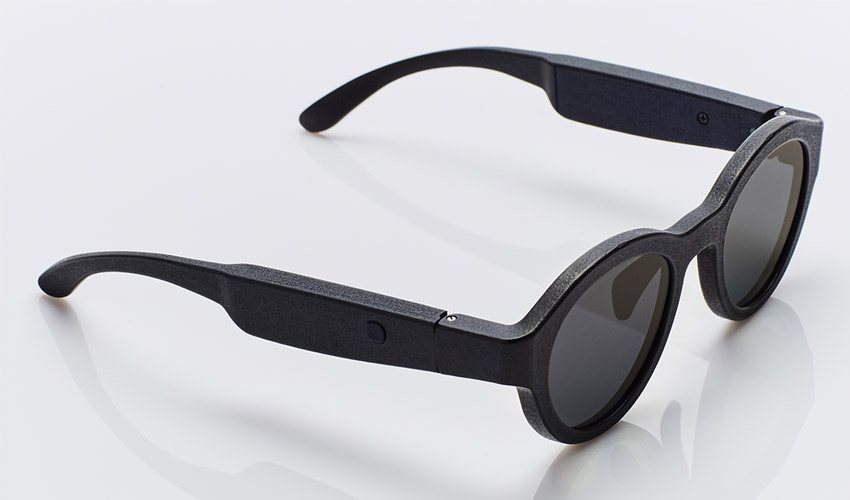 Abeye is a young French company supported by Atol Les Opticiens. The medtech startup manufactures electronic glasses intended to improve everyone's well-being. After the success of its first pair, Spectalert, which detects falls in the elderly, Abeye is now launching Lexilens purposed to make reading easier for people with dyslexia. And if this innovative product interests us at 3Dnatives, it is because the startup has resorted to additive manufacturing to accelerate its prototyping phase as well as to industrialize the first of its units. 
3Dnatives went to meet Michaël Kodochian, founder and CEO of Abeye, to learn more about the manufacturing process of the pair of glasses. The startup notably worked hand in hand with the ERPRO 3D printing service, which used HP Multi Jet Fusion technology to design Lexilens. We were able to go behind the scenes of the manufacturing process:
Lexilens glasses allow you to activate a filter with a simple push which removes all the mirror images seen by people suffering from dyslexia. Additive manufacturing played a key role for Abeye throughout the research and development stages, in particular by allowing it to accelerate iterations. Using HP's Multi Jet Fusion technology, the company was able to imagine different mounts easily and very quickly and move to pre-series production reliably and repeatably.
The ERPRO 3D printing service supported the startup in all phases of manufacturing, from choosing the right technology to post-processing. It is therefore the Multi Jet Fusion process that has made it possible to achieve better productivity and high dimensional precision, while still optimizing cost as well as the number of parts needed for the production of the frame. Nicolas Aubert, Director of 3D Printing for HP France, adds: "The manufacture of Lexilens 3D printed glasses is exceptional since it is the first multi-component product printed with such complexity of assembly. No less than 9 components!" You can find out more information on the Abeye website HERE .
For now, Abeye offers a pair for children but in the future the startup hopes to develop another model designed for adults. We'll let you watch the entire report above. Let us know in a comment below or on our Facebook, Twitter and LinkedIn pages! Sign up for our free weekly Newsletter here, the latest 3D printing news straight to your inbox!