Zero-waste 3D printed skirt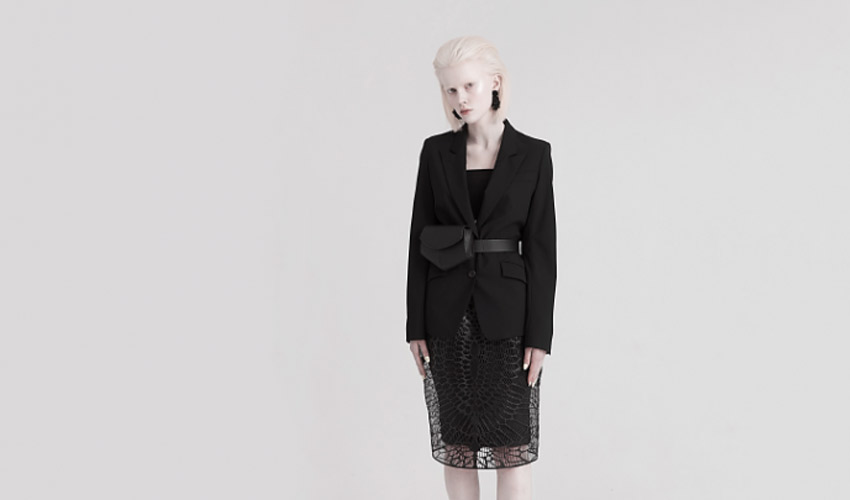 We met with designer Julia Daviy recently, we had the pleasure of discussing with her the benefits that 3D printing technologies bring to the fashion industry in terms of design opportunities and sustainability. Recently, she launched a new piece, it's a 3D printed skirt that is both fully customisable and environmentally friendly. The manufacturing process for this new piece is a zero-waste process, patented by the artist. The 3D printed skirt is already available on order and can be customised according to the tastes and colours available on her website – it is the first garment marketed by the designer.
Julia Daviy launched her collection of 3D printed clothing in 2017, joining the few market initiatives that combined 3D printing and fashion. It must be said that this is an extremely interesting manufacturing method for the sector because it offers more geometric freedom, more complex designs, a wider choice of materials while enabling greater customisation. 3D printing can also be considered a more sustainable means of production because it uses only the material it needs, generating less waste. This last point is dear to Julia Daviy who wants to produce sustainable clothing – her 3D printed skirt is the latest addition to her collection.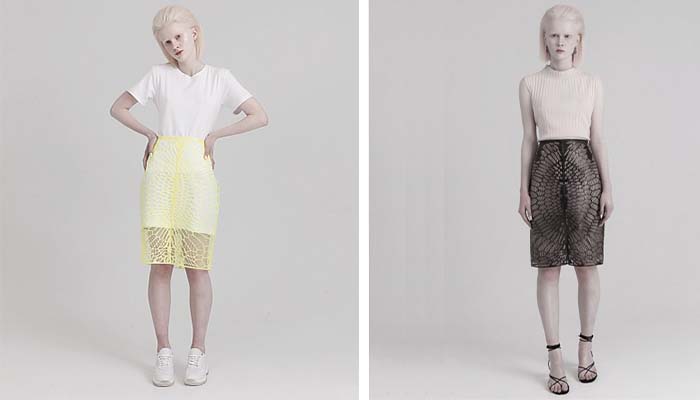 A 3D printed skirt that generates zero waste
Fully customisable, this skirt is made from 100% recyclable filaments. It combines both a fairly classic style with an innovative design, resembling lace – made possible from 3D printing. With this 3D printed skirt, the designer shows that technology is not just for podiums and that anyone can wear 3D printed clothing tomorrow, as long as they pay a price. Yes, because the skirt still costs $780, it is made on demand, according to the final customer's choice of colours, materials and styles. Julia says she models, prints and delivers the skirt in less than 10 days.
Julia Daviy adds: "This is a truly durable, waste-free skirt, designed and produced in the United States using revolutionary technology, invented and patented by our teams. This method allows us to 3D print garments containing less than 1% waste in the manufacturing process. The skirt is produced by combining innovative 3D printing methods with fabric linings and luxury trimmings that meet the highest environmental and ethical standards."
The designer hopes that 3D printing will be used more in the fashion sector – she explained in her last interview that she did not see a viable future for this sector without the use of 3D technologies. Find more information about this skirt printed in 3D HERE.
What do you think of this 3D printed skirt?  Let us know in a comment below or on our Facebook and Twitter page! Don't forget to sign up for our free weekly Newsletter, with all the latest news in 3D printing delivered straight to your inbox!