3D Printed Fashion: Top 13 3D Printed Fashion Designs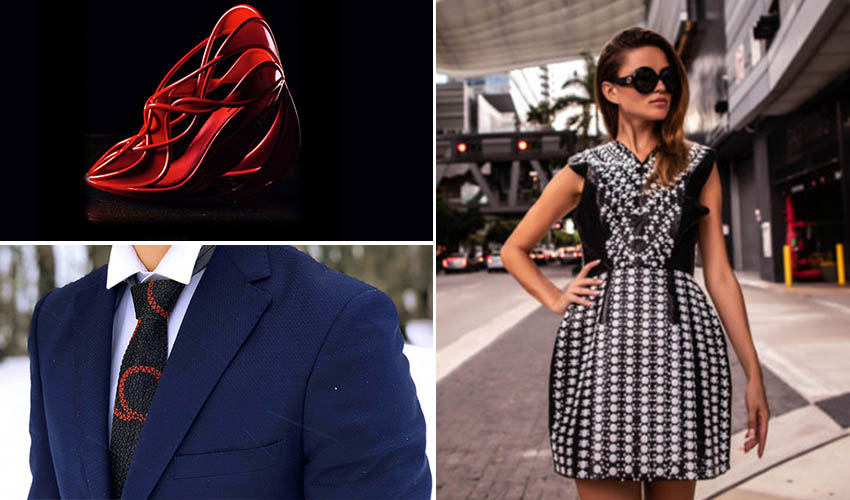 In the last few years, 3D printing technologies have penetrated the fashion industry, particularly the haute couture sector, to offer more innovation in designs. Given the design freedom that additive manufacturing enables, it makes sense that designers are interested in working with this technology to create complex shapes and original pieces. From shoes to dresses, 3D printed fashion is vastly different from conventionally manufactured clothes. Each design tends to be unique, personalised, and sustainable. This is yet another key as to why 3D printing is interesting for this sector. Reducing waste in fashion is a challenge that some creators are willing to undertake for their collections. In the following listing, ranked by alphabetical order, we review some of the most innovative 3D printed fashion pieces!
1. Annie Foo's 3D printed shoes
Annie Foo is a designer of high-end shoes who uses 3D printing technologies in their manufacturing process. She explains that she has always been fascinated by the combination of existing footwear manufacturing methods with modern technologies and materials to create something new. And this is exactly what her 3D printed shoes are: original. Using 3D modelling software, she designed complex shapes to give her shoes an aesthetic look. Her final pieces, produced for catwalks, were made with HP's Jet Fusion 4200 machine, using PA12 (nylon).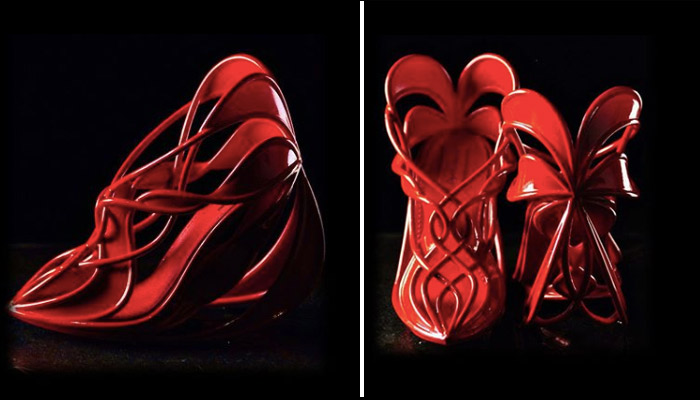 2. The Proximity Dress
Anouk Wipprecht is a Dutch designer known for combining new technology and fashion to create unique clothing with unexpected features. This is the case of her new dress called Proximity Dress. Anouk imagined it in the context of the COVID-19 health crisis: the dress includes different sensors that are able to detect movement next to the wearer. If a person gets too close to the wearer of the dress, the dress expands to create a kind of barrier. A clever idea developed in part through 3D printing: Anouk used the SLS process as well as Stratasys' PolyJet technology to manufacture various components of the Proximity Dress.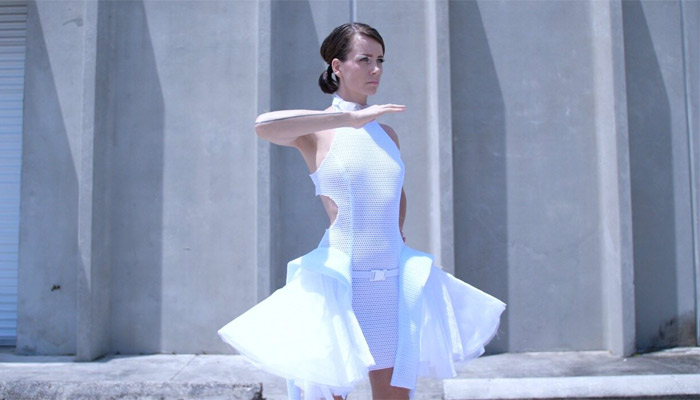 3. Ganit Goldstein's tailor-made fashion
The young Israeli stylist has been using 3D printing for several years now to create custom-made clothes that are perfectly adapted to each individual. Her first collection, called "Between the Layers", includes 7 garments and 6 pairs of shoes printed in 3D on Stratasys machines, including a PolyJet that allows to combine multiple colors. Ganit Goldstein explains that she always starts her work with a 3D body scan to adjust her designs to a specific silhouette. In this way, she hopes to offer clothing that is personalized, comfortable and adapted to each individual.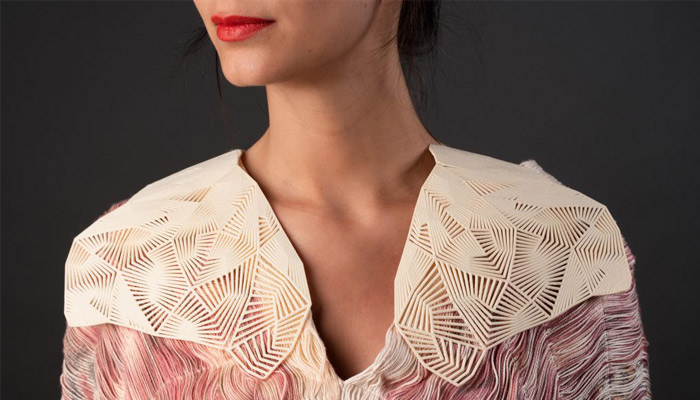 4. Between 3D printing and nature
Iris van Herpen is probably one of the best known 3D printing designers in the industry. The young Dutch woman became interested in 3D technologies, convinced of the advantages they can bring to the fashion industry. She has designed several collections that were presented at various Fashion Week events, such as "Ludi Naturae", a nature-focused collection that included the Foliage dress with 3D printed sheet-like patterns. Using a PolyJet 3D printer, Iris van Herpen was able to create 0.8 mm thick sheets based on tulle. The designer has also created a number of 3D printed shoes in collaboration with the United Nude brand.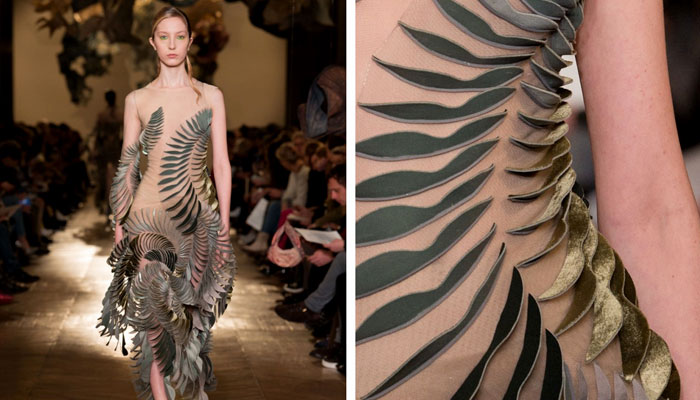 5. Julia Daviy's zero-waste 3D printed skirt
Julia Daviy has been working in 3D printed fashion since 2017, because she was particularly fascinated by the freedom it creates in terms of material choice and structure. A year ago she finally decided to launch her own 3D printed garment, the first "Zero Waste" 3D printed personalized skirt. In fact, Julia Daviy states that the skirt produces less than 1% waste during production by using recyclable filaments. This was particularly important to her because she sees 3D printing (primarily SLA printing) as the beginning of a new fashion era that will allow her to move away from mass production and toward environmentally friendly manufacturing, while utilizing the full potential of available materials. The skirt is made to order according to the customer's wishes.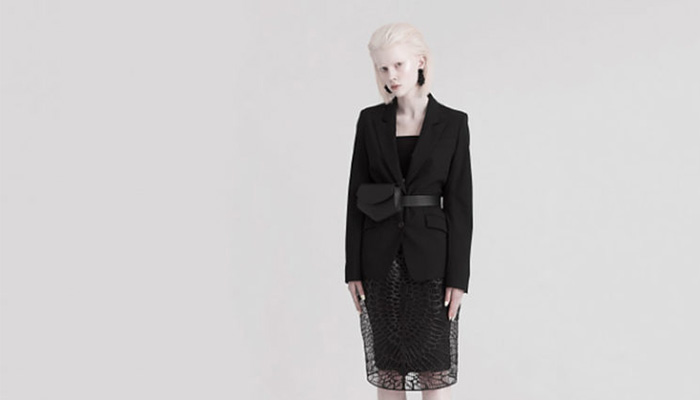 6. Julia Körner's collection
You have probably already seen one of Julia Körner's most famous designs when you saw the Hollywood blockbuster Black Panther, for which she created elaborate costumes together with Ruth E. Carter using 3D printing, creating extraordinary and particularly fine structures. The designer and founder of JK Design GmbH already made a name for herself in the fashion industry in 2013 when she developed the first 3D printed dress together with Iris Van Herpen and the company Materialise. Her latest collection is called "Chro-Morpho", which was created in collaboration with Stratasys and is intended to demonstrate the opportunities and diversity of 3D printing in the fashion world. Nature is a great source of inspiration, which you can see here in the SETAE jacket, which is reminiscent of a Madagascar sunset moth.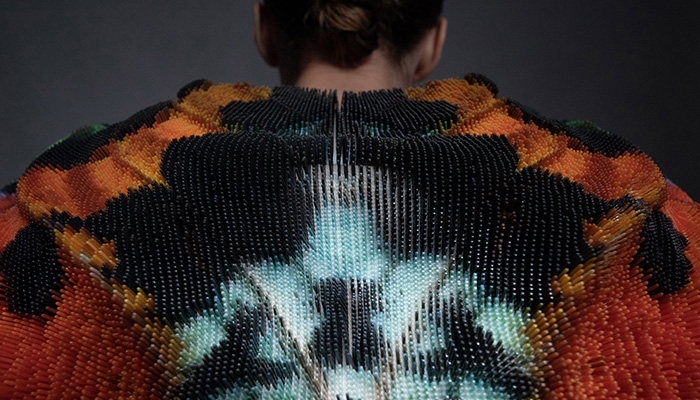 7. Met Gala 2019
The Met Gala in New York is one of the biggest fashion events. Last year's event featured a 3D printed dress created by designer Zac Posen in collaboration with GE Additive and Protolabs. The dress is called "Rose" and was worn by the model Jourdan Dunn. As the name suggests, it was a dress made of 3D printed rose petals. SLA technology was used and the printed parts were finished with car paint to create a special look. The designer also printed a personalised bustier using SLA technology, worn by actress Nina Dobrev. In addition, Zac Posen demonstrated the versatility of 3D printing through various 3D printed accessories.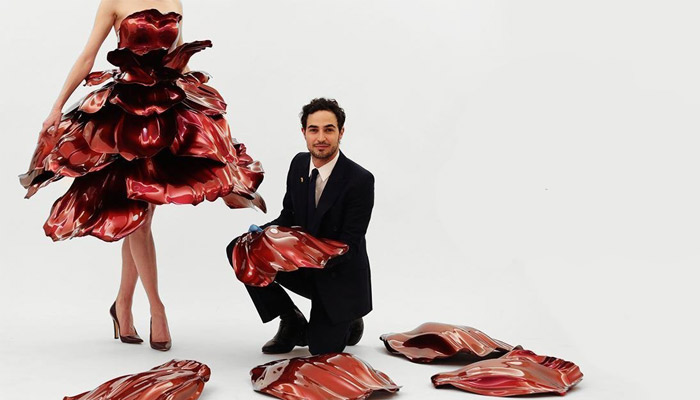 8. VIP TIE
VIP TIE is an Italian company that is famous for 3D printing ties. The goal of the company is to offer fashionable accessories that are as personalized as possible in order to satisfy the needs and desires of the customers. VIP TIE combines both luxury and innovative high-tech design. The creation process of just one tie can include an intricate mix of several complementary procedures and materials: craftsmanship, embroidery, 3D printing, exotic leather, mother-of-pearl, carbon fiber, silver, gold and silver plated solid. Apart from highly customizable products, another advantage of VIP TIE is that more than 80% of the materials used are 100% environmentally friendly.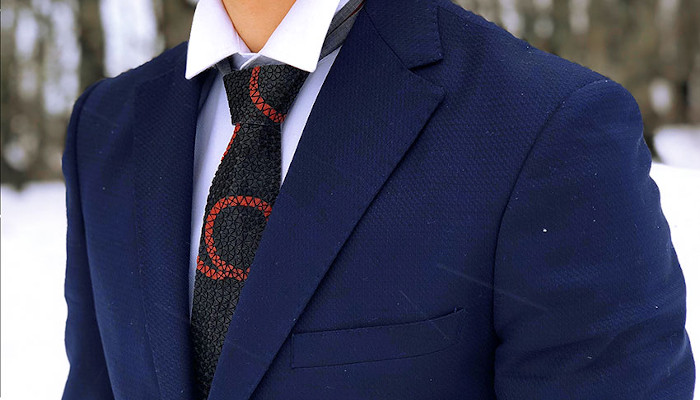 9. VOJD Studios
VOJD Studios is a Berlin-based startup that creates 3D printed accessories and jewelry to challenge the perceptions of conformity. The company's vision is to promote a synergy between luxury and progression. Therefore, the label combines the latest technological innovations with traditional quality craftsmanship to redefine the way people think about design. In addition to its jewelry collections, VOJD also works with luxury fashion labels such as Kenzo, Acne Studios, Louis Vuitton, Alexander McQueen, and Carolina Herrera and helps them integrate 3D printing in their collections. As for technology, VOJD mainly works with SLS, DMLS, binder-jetting and SLA technologies and uses a wide range of materials such as silver, steel, ceramics, nylon, resin, etc.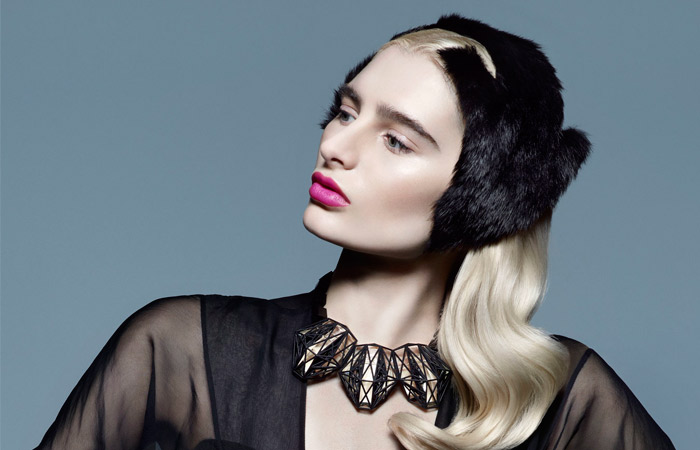 10. NY Fashion Week 2019
During last year's fashion week, additive manufacturing made its contribution to the glowing beauty on the runways of New York. Notably, Stratasys presented its newly developed technique – 3D printing directly onto fabric, as opposed to attaching the already 3D printed elements onto clothes afterwards. The AM giant collaborated with fashion designers threeASFOUR and Travis Fitch to create a collection named Chro-Morpho, which was inspired by the color morphology and light filtering of insect wings. The visual effect of switching shades and depth on a fabric was achieved by 3D printing fish scale-sized cells made of photopolymers directly onto polyester fabric. The thousands of cells on the dress' 27 parts consist of a clear lens with strips of colour contained inside.
11. XYZBAG 3D printed bags
Based in Turin, XYZBAG is an Italian company dedicated to the manufacture and personalization of handbags. For each bag, the customer must decide between several design options based on 3 different products. Once the model has been chosen, the design will be made in a CAD software. Originally, XYZBAG offers the color black as standard, although the customer can choose another special color on request, which will be hand painted by professional craftsmen. For the creation of the accessories, the company uses SLS technology, although they recently integrated the one developed by HP, Multi Jet Fusion. Annalisa Nicola, CEO of XYZBAG says that 3D printing provides great advantages to the fashion world, allowing greater freedom of design and customization.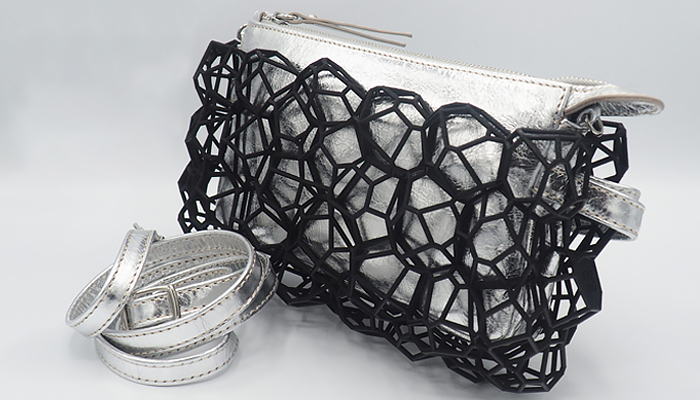 12. Zap&Buj and its original designs
The Spanish designers Elena Zapico and Raquel Buj, are the founders of the company Zap&Buj. The company was founded with the idea of combining architecture with fashion design, also integrating 3D printing technologies for the manufacture of clothing. To get an idea of the method they use, some of their designs were made with a flexible filament on an elastic tulle fabric. This allows the adaptation of the piece to the different body movements of the models. Both founders claim that additive manufacturing facilitated the materialization of organic geometries and the process of experimentation and prototyping prior to the creation of the sets. Zap&Buj already has several projects planned that, following the essence of the brand, will try to bring 3D printing, architecture and fashion closer together.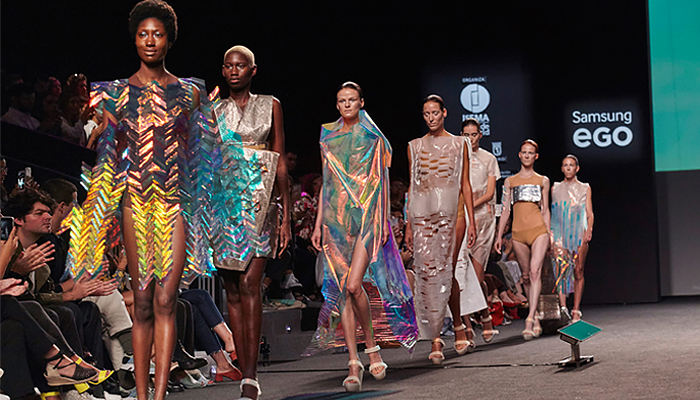 13. Sustainable 3D printed fashion
The ZER Collection design studio was created by Spanish artists Ane Castro and Núria Costa. Located in Barcelona, the company uses different digital manufacturing processes to develop its original garments. Their collection stands out for its use of environmentally sustainable materials. They usually use a 3D printer with flexible and biodegradable filaments to make the garments. They also have an industrial embroidery machine that allows them to create garments without seams or waste. Despite this, the studio is already thinking of integrating other technologies that will enable them to experiment with new designs, such as a laser cutting machine or a body scanner. ZER Collection brings added value to their garments, which is allowing them to reach a more varied public.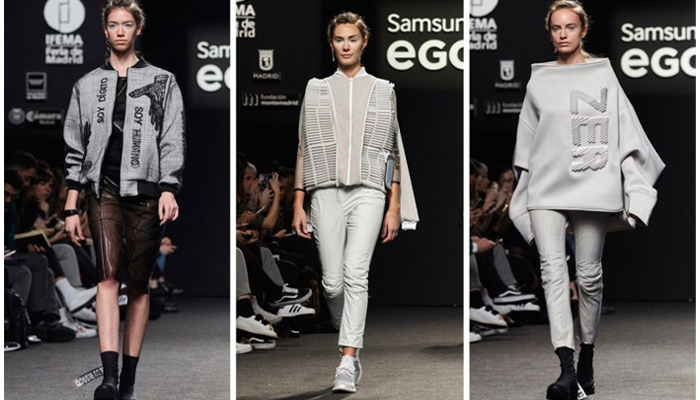 What do you think of this 3D printed fashion? let us know in a comment below or on our Facebook and Twitter pages. Don't forget to sign up for our free weekly newsletter, with all the latest news in 3D printing delivered straight to your inbox!