Wohlers Report 2021: Weakened Growth for Additive Manufacturing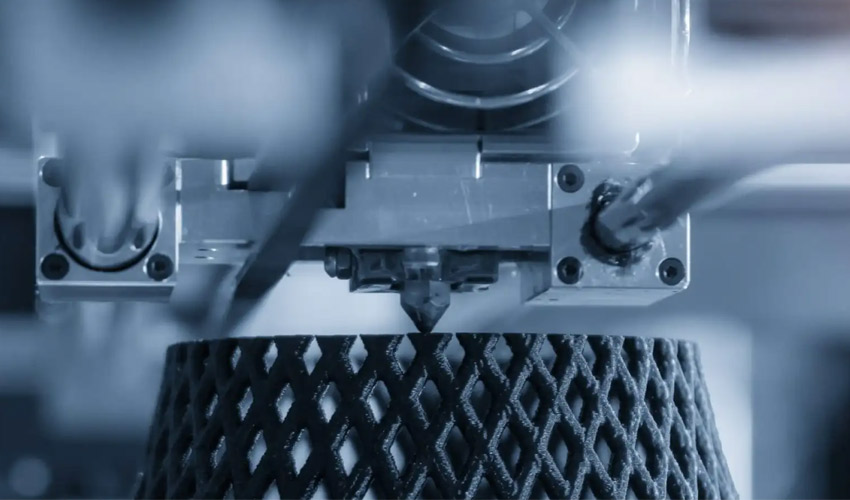 As is customary, Wohlers Associates has released its annual report on additive manufacturing trends, outlook and forecasts. The Wohlers Report 2021 this time highlights the impact of the health crisis on the 3D printing market: despite COVID-19, the industry grew by 7.5% to reach a value of 12.8 billion in 2020. However, let's put this figure in perspective because over the last ten years, the sector has recorded an annual growth of 27.4%. It goes without saying that the crisis has obviously had repercussions on production methods, our value chains, developments and innovations in additive manufacturing even if it has had good visibility due to its flexibility. The Wohlers Report 2021 was produced in collaboration with 124 service providers, 113 3D printer manufacturers and 24 material producers, with principal author Terry Wohlers .
Last year, the study shed light on the place of additive manufacturing in mass production , as the technology gradually takes over from more traditional applications of rapid prototyping and tooling. This time, the 26th report is mainly focused on the consequences of the health crisis on the market, both in terms of growth, sales of machines, applications are nd even costs of materials. It also reviews the main acquisitions, investments and IPOs.
Less growth for additive manufacturing in 2020
3D technologies have made it possible to rethink our supply chains broken last year, favoring rapid and local production, thus responding to the emergency of the medical sector: visors, swabs, respirators, there are many examples. The fact remains that the market has been affected economically. The Wohlers Report 2021 indicates that the majority of manufacturers of 3D equipment have experienced a decline in their sales. The reality is different for print services which, for their part, posted a growth of 7.1% which represents approximately 5.3 billion dollars of revenues for this segment.
The report also concerns itself with a few application sectors, more specifically medical, of course, but also food and electronics, two markets that we traditionally hear less about. Another key point of the study: the price of materials today (mainly metals and polymers) and the hidden costs of additive manufacturing. The entire value chain must be considered, whether in pre-production (preparation for printing, software, etc.) and post-production (post-processing, recycling, traceability, etc.). The Wohlers Report 2021 devotes a whole chapter to inspection methods for 3D printed parts.
However, the market is driven by numerous investments
On the other hand, 2020 will have seen several investments, fundraising and stock market listings. One thinks of course of Desktop Metal which announced its IPO last summer thanks to a business combination – moreover the report specifies that its market capitalization exceeded 7.5 billion dollars in February 2021. Lest we forget DyeMansion, the manufacturer of post-processing solutions which raised funds of 14 million to accelerate the production of finished parts. A bet on the future that reflects confidence in technology, in its ability to move towards final production. More recently, we have seen major acquisitions such as 3D Hubs by Protolabs or EnvisionTec by Desktop Metal.. All these movements in the industry are not trivial and bear witness to a real dynamic. In any case, you can download the entire report HERE .
What do you think of the Wohlers 2021 Report? Let us know in a comment below or on our Facebook, Twitter and LinkedIn pages! Sign up for our free weekly Newsletter here, the latest 3D printing news straight to your inbox!