Protolabs acquires 3D Hubs to launch largest digital manufacturing platform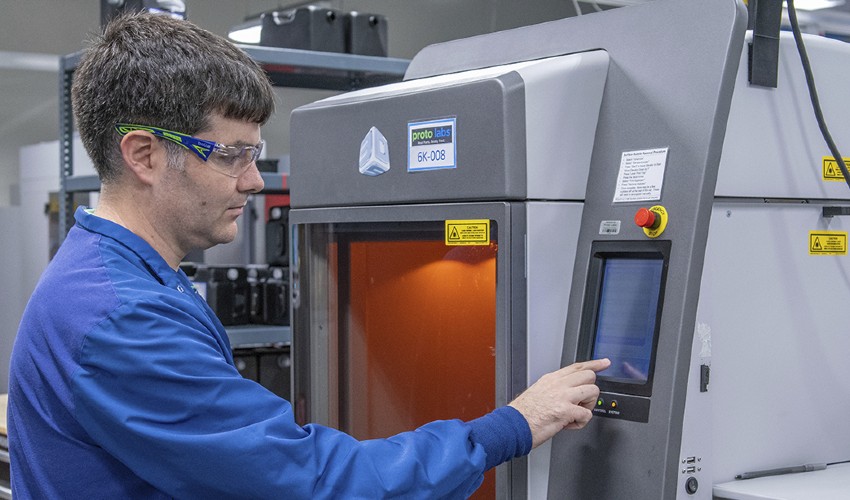 From today, 3D Hubs will officially become a part of Protolabs. The two companies announced earlier that they had sealed a deal in a definitive agreement. In it, Protolabs will acquire 3D Hubs in a $280 million deal, of which $130 million will be paid in cash and $150 million will be funded through Protolabs common stock. In addition, an additional $50 million contingent consideration will be payable subject to performance-based targets. The merger of these two major companies in the additive manufacturing sector will create the world's most comprehensive digital manufacturing offer for custom parts.
Commenting on the acquisition, Rob Bodor, Protolabs' current VP and GM of the Americas and incoming President and Chief Executive Officer, said, "The addition of 3D Hubs provides Protolabs a platform to evolve our service model and to provide unprecedented manufacturing flexibility to our customers. Our combined organizations will provide the market an industry-leading digital manufacturing solution to serve their needs from idea to prototype to full end-use part production. Together, we can fulfill nearly every custom manufacturing need across the product life cycle."
Since its founding in 2013, 3D Hubs has enabled the manufacturing of more than six million custom parts and products through its digital platform and manufacturing partners in over 20 countries. The platform's main appeal is its simplicity, as all a customer has to do is upload their desired design. The platform then provides feedback on the design and calculates the price. There are virtually no limits to the design, because 3D Hubs offers a wide range of metal and plastic materials, as well as manufacturing services. Protolabs will benefit from this offer in the future as the company will gain access to a network of manufacturing partners. This will maximize customer value by broadening the range of services, prices and product timelines. The company can thus count on revenue growth.
Vicki Holt, Chief Executive Officer of Protolabs, also recognizes this benefit: "The acquisition of 3D Hubs is part of the continued evolution of Protolabs as the digital manufacturing leader, serving more and more of our customers' needs. Protolabs' leading in-house technology-enabled manufacturing services combined with 3D Hubs' global network of premium manufacturing partners will yield the greatest value to our customers for the years to come." The transaction is expected to close by the end of January. More information can be found HERE.
What do you think of this latest acquisition? Let us know in a comment down below or on our Facebook and Twitter pages! Sign up to receive our free weekly Newsletter, the latest 3D printing news straight to your inbox!