Desktop Metal to Acquire EnvisionTEC in $300 million deal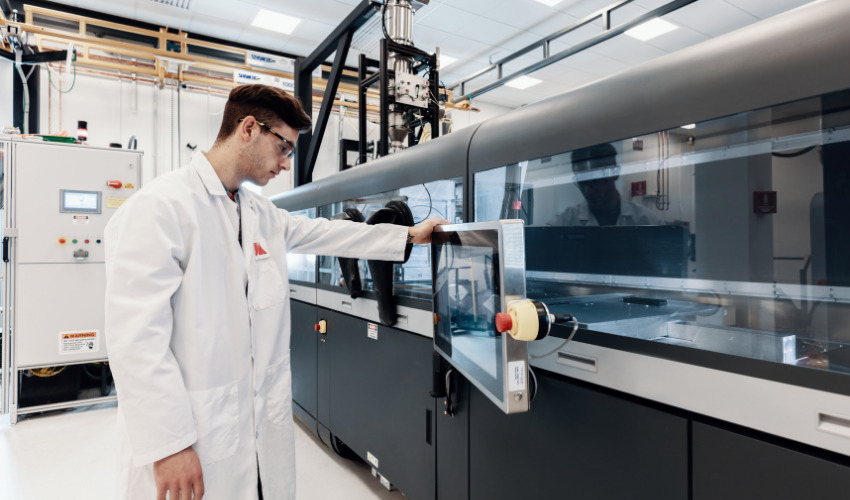 Desktop Metal, Inc. announced today the signing of a definitive agreement to acquire EnvisionTEC, a leader in photopolymer 3D printing solutions for end-use parts, in a $300 million deal made out of cash and newly issued Desktop Metal stock. The transaction is expected to close in the first quarter and will enable EnvisionTEC to operate as a wholly owned subsidiary of Desktop Metal, with Al Siblani, the founder, continuing to serve as its Chief Executive Officer after the acquisition. Building on its previous growth into the carbon fiber market, this ushers in a new era for Desktop Metal as it gains the ability to use photopolymer resins through this relationship one of the major players that uses the material. It is a significant sign as well for the continual growth and well-being of the additive manufacturing (3D Printing) market.
Opportunites for Desktop Metal from EnvisionTEC
EnvisionTEC is the original inventor of digital light processing (DLP) 3D printing technology, a process similar to Stereolithography though using a video projector rather than a laser. They have customers from a large range of industries including medical and dental, jewelry, automotive, aerospace, and biofabrication. As noted in the press release, it is a leader in the dental market with over 1000 dental customers using its end-use parts. It also has a strong intellectual property portfolio with over 140 issues and pending patents. In terms of materials, it differs greatly from Desktop Metals with a broad library of over 190 materials, notably photopolymer resins. Siblani was optimistic about the acquisition, stating "Bringing the two companies together will deliver a global footprint of customers that can cross-benefit from our combined technology platforms. I believe we have many opportunities to scale the business, disrupt traditional manufacturing, expand our customer base, and create value for our shareholders."
The move is significant not due to the importance of both companies in the 3D Printing Market but because of the broad opportunities it will produce. Due to the different natures of the companies, with Desktop Metal focused mostly on metal solutions while EnvisionTEC is a leader in the photopolymer market, this deal will greatly expand Desktop Metal's portfolio. It will also allow the company to also gain digital casting capabilities through EnvisionTEC's industrial-scale robotic additive manufacturing (RAM) product platform. Additionally, Desktop Metal will be able to enter the market for volume production polymer additive manufacturing
Ric Fulop, Founder and Chief Executive Officer of Desktop Metal stated, "EnvisionTEC is a true pioneer and responsible for many of the leading technologies widely used today to produce end-use photopolymer parts through additive manufacturing. Together, Desktop Metal and EnvisionTEC have an opportunity to shape the future of Additive Manufacturing 2.0 and transform how parts are made around the world."
A Sharp Growth
Desktop Metal is known for its mass production additive manufacturing solutions, with the fastest metal 3D printing technology on the market. They were founded on the premise of making metal and carbon fiber 3D printing more accessible to manufacturers and engineers, through reduced cost and increased speed in additive metal manufacturing. They have seen sharp growth since their founding in 2015, even going public last year. Recently, they made news by adding pure copper to its range of materials for its Studio System solution. Copper is a rare material to find in the additive manufacturing market due to challenges working with it, but it enables the creation of high value-added parts for a number of industries due to its excellent thermal and electrical conductivity. The merger highlights the continued growth of the additive manufacturing market, we look forward to see what EnvisionTEC and Desktop Metal can do with their combined strengths. You can find out more information about the acquisition HERE.
What do you think about the acquisition of EnvisionTEC? Let us know in a comment below or on our Facebook and Twitter pages! Sign up for our free weekly Newsletter here, the latest 3D printing news straight to your inbox!