#TALK3D: Interview with Benny Buller, CEO of VELO3D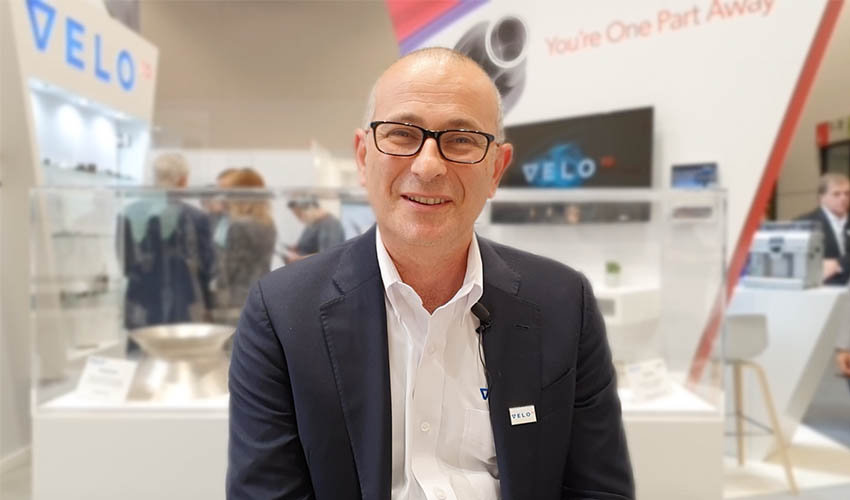 Founded in 2014, VELO3D aims to offer a new level of design freedom in metal additive manufacturing. Over the years, the company has been enabling engineers to produce parts that were previously considered impossible to manufacture using traditional methods. To enable this, the manufacturer has developed a system called Sapphire, based on Laser Powder Bed Fusion technology and a software, called Flow. In order to learn more about the company, we decided to have our second #TALK3D interview with Benny Buller, the Founder and CEO of VELO3D!
VELO3D: an end-to-end solution for metal additive manufacturing
As you may know, in recent years metal 3D printing has been moving away from rapid prototyping. As the industry has matured, the technology has started to be employed for production of end-use parts and is even being adopted for industrial-scale manufacturing. Nevertheless, there remain some constraints to its more global adoption, one of which is the design and quality assurance of the 3D printed part. Essentially, VELO3D's Sapphire 3D printer, combined with its pre-print software, is capable of producing incredibly detailed metal 3D prints that would be impossible to produce on conventional Laser Powder Bed Fusion systems. The technology behind this system is known as IntelligentFusion.
According to the manufacturer, engineers are constantly held back by design constraints, inconsistent idea-to-build success, deformations, inconsistent material properties, poor surface quality, poor dimensional accuracy, and low yield. The uniqueness of VELO3D's solution is its IntelligentFusion offering, meaning process simulation, geometry-based detection and closed-loop control.
More specifically, the process simulation feature is capable of predicting a print outcome by simulating a full print deformation of complex parts. The geometry-based detection enables printing at low angles without the use of print supports. Moreover, specialized processes were designed to minimize thermomechanical distortions and ensure high-quality surfaces at build angles as low as five degrees. Last but not least, the closed-loop control feature is a real-time process that reduces the print variability, ensuring that the build parameter is monitored and controlled throughout the printing process.
Let's #TALK3D with Benny Buller!
You can find our previous #TALK3D interview HERE.
What do you think of VELO3D? Let us know in a comment below or on our Facebook and Twitter pages! Don't forget to sign up for our free weekly Newsletter, with all the latest news in 3D printing delivered straight to your inbox!