Industrial scale 3D printing will experience tremendous growth in 2020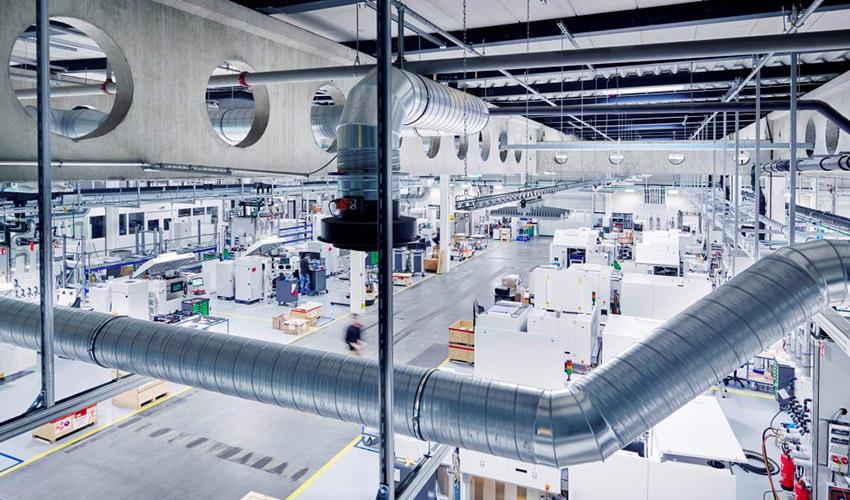 In a study conducted by Essentium back in March, it was reported that users of AM were starting to invest in 3D printing for mass-production. The report was based on an online survey of 114 stakeholders responsible for decisions regarding 3D printing for production parts beyond simple prototyping. The company based in Texas explained that until recently, additive manufacturing had always been limited by scale. However, 3D printing technologies and actors in the sector are reaching a new level of maturity. Recently, Essentium released some new findings from independent global research that support its last predictions. The study reveals a significant increase in the use of large scale additive manufacturing.
Future use of industrial scale 3D printing
For this new research, it's 162 managers and executives from manufacturing companies around the world that completed the survey on their current experiences, challenges and trends on 3D printing for production manufacturing. According to findings, the number of manufacturers using 3D printing for full-scale production has doubled compared to last year – 40% in 2019, compared to 21% in 2018. Two-thirds of companies reported they have more than doubled their use of industrial-scale AM in their manufacturing, and 47% are now using the technology for runs of thousands of printed parts, a jump of 17% compared to 2018.
While reduced manufacturing costs is a key driver for many manufacturers (58%), the increased adoption of AM at scale is also fuelled by manufacturers' need to reduce lead times (61%). 59% believe they will benefit from mass customization, while 59% are looking to increase speed-to-part production, and 51% want to achieve high part performance. As industry-scale AM enables new capabilities not possible with traditional manufacturing, two-thirds of manufacturing companies surveyed see themselves as leaders in 3D printing innovations. Despite the optimism, some companies still face obstacles including the high cost of 3D printing materials (51%); expensive 3D printing hardware (38%); and current 3D printing technology does not scale (31%).
Predictions for 2020
Given these trends, the Essentium expects that 2020 will mark the year that additive manufacturing at scale transforms manufacturing across sectors including aerospace, automotive, electronics manufacturing services and biomedical. This means that open-ecosystems will prevail as the technology hurdles around economics, scale, strength and speed of production fall away. AM users and vendors will demand open ecosystems to gain greater control of their innovation, choice in materials and industrial-scale production at lower costs.
Blake Teipel, CEO and Co-founder of Essentium added: "We have bet big on our vision to smash through the limitations surrounding industrial-scale additive manufacturing so that customers can benefit from the transformative impact of this incredible technology. The survey clearly shows that manufacturers are onboard with our vision and additive at scale is a now reality, giving them new ways to become more competitive on a global scale."
*Cover Image Credits: EOS
What do you think of these predictions? Let us know in a comment below or on our Facebook and Twitter pages! Don't forget to sign up for our free weekly Newsletter, with all the latest news in 3D printing delivered straight to your inbox!