Top 5: Choosing A 3D Printing Material With Dassault Systemes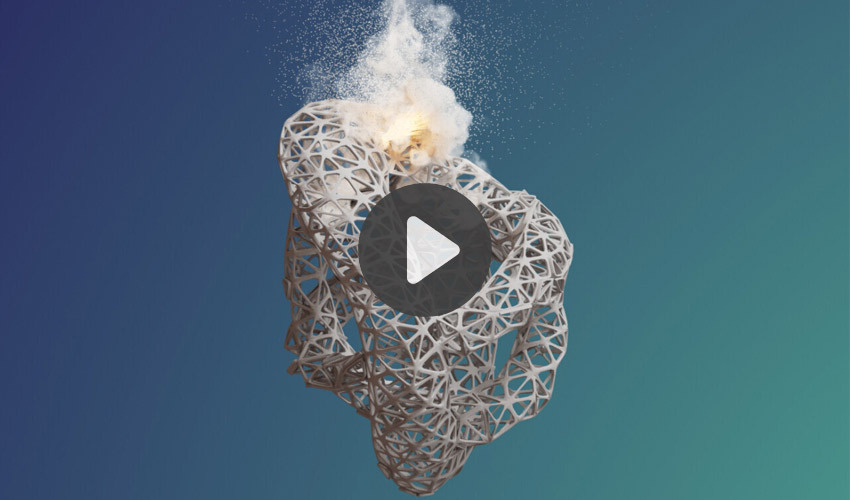 Hello everyone, and welcome back to our Top 5 of the week! We have an exciting selection of 3D printing video content for you as always, from Dassault Systemes and material choices to the use of additive manufacturing for consumer goods. We also have a 3Dnatives original: Elliot has tested the Einstar scanner from Shining 3D and has a full review of its features, price-point, and overall user impressions. To round off the selection we have a video about additive manufacturing in motorsports, and finally, the use of the technology to produce ballpoint pens. We hope you enjoy!
Top 1: Selecting A 3D Printing Material With Dassault Systemes
Firstly, let's take a look at one key part of the 3D printing process: the choice of material. In this video from Dassault Systemes (a French software firm working in 3D design solutions), we learn about the different materials available according to purpose and application, including the different formats and their place in the value chain. We also learn about the role which innovation plays in material choices, in particular sustainable materials such as biodegradable and biosourced substances.
Top 2: AM Can Be Used For Consumer Goods
Next, we have a video from Henkel, a German multinational petrochemical and consumer goods company based in Dusseldorf. As shown in the video, Henkel uses additive manufacturing to make replacement parts for their labeling bottle plates.We see a complete rundown of this solution; the plates are 3D printed in Loctite 3172, a resin from 3D printing firm Loctite, offering high-functioning parts with a superior surface finish and impact resistance. In the second half of the interview, there is an interview with Arnau Sastre, employee in the Consumer Goods Supply Chain department of the company, who gives us an explanation of the benefits of additive manufacturing, including fast prototyping.
Top 3: 3Dnatives Reviews the Einstar Scanner
Here at 3Dnatives we always aim to bring you the most up-to-date and accurate information, and part of that is performing product tests to see which 3D printing equipment is worth your money. In this video, Elliot reviews the Einstar from Shining3D (a Chinese manufacturer of 3D software and scanning solutions). He tells us about its specifications, crucial features, and how well it lives up to the manufacturer claims. We also see an insight of the Einstar in use. For more of Elliot's reviews, you can find the Flashforge review HERE.
Top 4: Additive Manufacturing Transforms Motorsports
3D printing has many applications within the automotive industry, including prototyping and spare part production. Next up, we have a video about how FFF (FDM) printing can be used by motorsport company Prodrive to streamline the manufacturing process of their high-performance cars. Prodrive designs, constructs and races cars for racing firms including Aston Martin and Bahrain Raid Xtreme. They use additive manufacturing for certain parts as designs can be made reality within hours, compared to traditional manufacturing methods which can take far longer. Prodrive is working with BCN3D printing solutions; the printer they refer to in the video has a dual printhead and creates high quality parts.
Top 5: Metal PBF For Ballpoint Pen Production
This final video is one from a Korean manufacturer, showing the process of making a ballpoint pen using metal 3D printing- specifically, PBF. If you're looking for an indepth insight into the powder bed fusion printing process, this video is a good option. We see every detail of the process, from the scanning, to the CAD file design, to the printing and finally, the finished product. You can also see how the manufacturers undergo post-processing, firstly removing the excess powder and then sintering the pens. Finally, we see the ready-to-use product, fully packaged in luxury wrapping.
What do you think of our top 5 3D printing videos, including Dassault Systemes' content on material choice? Let us know in a comment below or on our Linkedin, Facebook, and Twitter pages! Don't forget to sign up for our free weekly Newsletter here, the latest 3D printing news straight to your inbox! You can also find all our videos on our YouTube channel.Don't forget to sign up for our free weekly Newsletter here for the latest 3D printing news straight to your inbox! You can also find all our videos on our YouTube channel.
*Cover photo credits: Arkema