The Lamborghini Sián FKP 37 offers the most customisations ever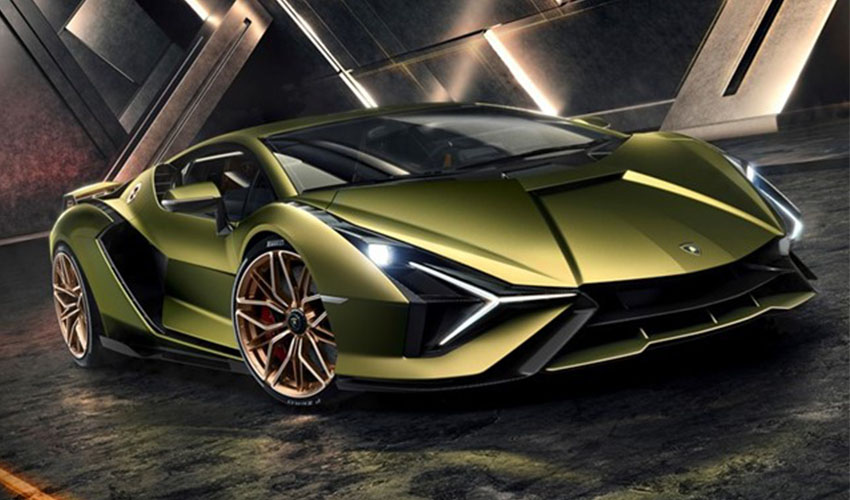 The Lamborghini Sián FKP 37 has arrived, and it's the brand's first supercapacitor-based hybrid V12. Lamborghini has been using additive manufacturing for prototyping purposes for a while now. Quite recently, the company adopted Carbon's 3D printing technology, Digital Light Synthesis, for the production of automotive parts at scale – those parts were integrated in Lamborghini's Urus SUV. This time around, the company did not mention whether 3D printed parts would be part of the Sián FKP 37 model, however we know that this is the most customisable Lamborghini model ever, which does suggest 3D printing was used. 
In fact, the car has been designed to offer a large range of customisations. The exterior, can be configured in fully exposed carbon fiber, with custom colours, shaded paintwork and specific liveries, and the interior with special trim and an infinite number of combinations of colors and materials. An innovative 'touch and feel' leather is also available, specifically developed for the Sián FKP 37. 
These personalisations do not mean that Lamborghini is using on-demand 3D printing for some parts, but they do point to a general trend that is growing in the automobile industry and that is customisation – especially for luxury and race cars.  The desire for custom objects, vehicles, etc. is giving strength to 3D printing, that can provide significant value. 
Apart from the personalisation aspect, the Sián FKP 37 can reach speeds of 350 km/h, it has an unmistakable silhouette thanks to its sharp lines and aerodynamic elegance. Its exterior is made from carbon fiber and the electrochromic roof and moving surfaces are controlled by smart materials and sculpted by innovative lines. The headlights behind are inspired by the Terzo Millennio, a signature for the sports car. 
Inside the car, you can expect the same level of attention to detail, recurring elements of Lamborghini design are featured as always. For example, the Y-shaped stylistic features, the hexagon and the meticulous attention to perfection in every detail. 
A big innovation in this car is its hybrid system, aimed at providing power and lightness at the same time. The innovative lightweight mild-hybrid architecture has a lithium-ion supercapacitor, which is three times more powerful than a battery of the same weight. 
"The fastest Lamborghini must be a visual and symphonic feast, as remarkable to those who see it pass by as those privileged to drive it," said Mitja Borkert, Head of Design at Automobili Lamborghini. "It takes inspiration from the Countach, but the Sián is a futuristic icon, not retrospective. Exclusivity is enhanced by total Ad Personam personalization that every one of the 63 Sián owners has the privilege of creating, in conjunction with me and the Centro Stile team: 63 individuals worldwide will own not only the fastest, but a unique Lamborghini."
What do you think of the Lamborghini Sián FKP 37? Let us know in a comment below or on our Facebook and Twitter page! Don't forget to sign up for our free weekly Newsletter, with all the latest news in 3D printing delivered straight to your inbox!