BMF and 4D Biomaterials Make Micro-Scale Geometries with Bioresorbable Materials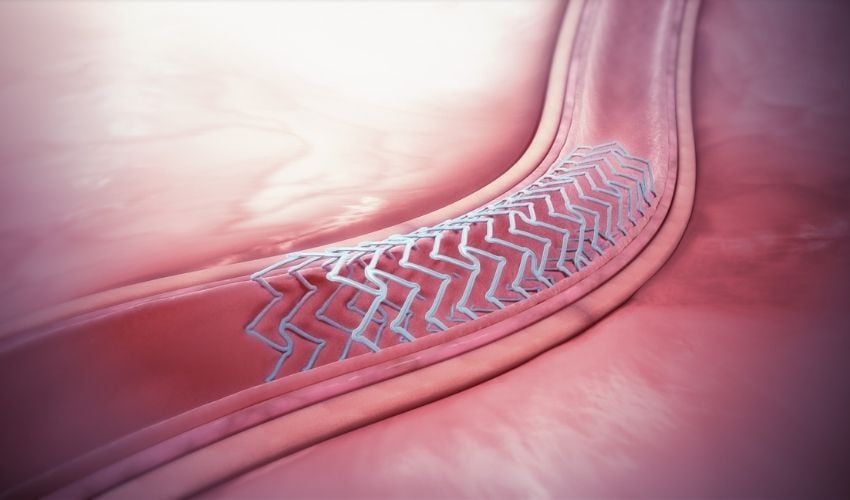 One area in which micro 3D printing has been steadily gaining interest is in the medical sector. Thanks to the ability to create smaller and smaller parts, 3D printing enables customized medical devices for patients. Now, Boston Micro Fabrication (BMF) and 4D Biomaterials have made yet another step forward in the sector. Recently, the two companies announced that for the first time they have the capabilities to print micro-scale geometries using 4Degra® bioresorbable materials.
Bioresorbable materials are defined as materials that are able to degrade safely within the body after performing their function. As might be obvious, they are important in medicine, especially in terms of implants, as they can help to facilitate healing before naturally breaking down and being absorbed by the body, helping to avoid surgery to remove the medical devices. Though many companies have made great strides with 3D printing medical devices, both BMF and 4D Biomaterials claim that this is the first time that bioresorbable materials have been printed using micro additive manufacturing.
According to a press release from BMF,  the bioresorbable polymers market is only expected to grow in coming years. Already in 2021, it was estimated to be worth about USD 1.0 billion and it is projected to reach USD 1.6 billion by 2026, showing that the demand for the material is certainly there. Combining these polymers with BMF's expertise in the creation of microscale medical devices, the two companies how to truly revolutionize the creation of biocompatible and bioresorbable micro-scale medical devices. Out of possible applications they mention numerous, including micro-scale rigid orthopaedic devices and fixations and micro-scale soft tissue applications.
For the project, the partners will be using BMF's projection micro stereolithography (PµSL) approach along with the resin inks. This will help to solve both design and biocompatibility issues and open up more opportunities for implantable devices. The technology has been seeing growing popularity as it can not only make parts smaller, but also create more interesting designs. This is a common reason why the medical sector has started turning more towards 3D printing, as customizable implants and parts for patients are expected to have a much higher success rate. In this case, by using the 4Degra resin inks, the implantable medical devices can be absorbed and removed through normal metabolic processes after the healing processes. And thanks to this partnership, they are compatible using PμSL and digital light processing (DLP). You can see how BMF's microArch S240 3D printer works using their technology in the video below.
The CEO of BMF, John Kawola, concluded, "Our customers continue to seek out solutions to miniaturize and now with bioresorbable material options, a whole new range of devices are possible. Miniaturization in medical device development has been held back by the limitations of traditional manufacturing methods and the materials available. The BMF and 4D Biomaterials partnership is working toward eliminating those barriers." You can find out more in the press release HERE.
What do you think of the endeavor of BMF and 4D Biomaterials to use bioresorbable materials in micro 3D printing? Let us know in a comment below or on our Linkedin, Facebook, and Twitter pages! Don't forget to sign up for our free weekly Newsletter here, the latest 3D printing news straight to your inbox! You can also find all our videos on our YouTube channel.
*Cover Photo: A bioresorbable stent made of a biodegradable metal mesh (photo credits: https://www.scientificanimations.com/, CC BY-SA 4.0, via Wikimedia Commons)