Boston Micro Fabrication Talks Micro-Scale Printing Using Stereolithography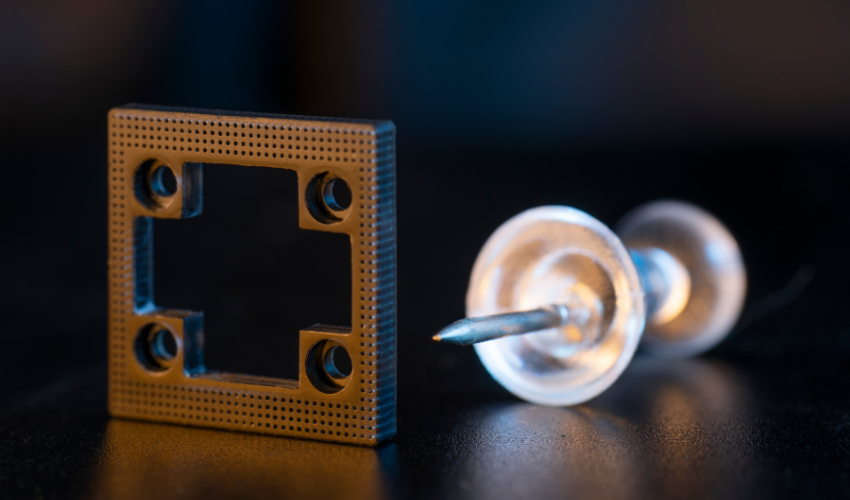 Additive manufacturing continues to evolve, though rather than getting bigger, this time it's getting smaller, microscopic even. Boston Micro Fabrication (BMF), based as the name suggests in Massachusetts in the United States, is known for their high precision micro 3D printers that use a new type of stereolithography (SLA) that can print extremely accurate, tiny parts. They are part of a growing number of companies working on so-called micoscale 3D printing, though there has not yet been a consensus for the 3D printing technologies, others use DLP and material jetting. For BMF, they have created a process based on SLA, which allows a level of precision that establishes them a direct competitor to traditional manufacturing like injection molding, though with significantly lower costs and more detail. We spoke with John Kawola, the CEO of Boston Micro Fabrication, to learn more about the company and its unique technology.
3DN: Can you introduce yourself and your connection to AM?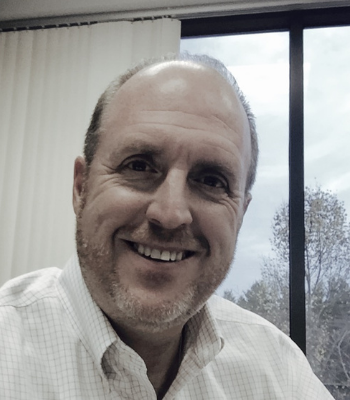 I've been in the additive manufacturing industry since 1998,  when I started my career in 3D Printing at Z Corporation, the developer of the first full color 3D printer. I eventually served as CEO, introducing fast, easy to use, full color 3D printing into a wide range of industries. Z Corp was acquired by 3D Systems in 2012. From there, I had a short stint in robotics and then made my way back to 3D Printing, joining Ultimaker, the leading open-source desktop 3D printing company, as President of North America in 2016. At Ultimaker, I helped to establish and grow Ultimaker's North American presence by expanding the channel network and growing brand awareness.
3DN: What about Boston Micro Fabrication? When were you founded? What is your mission?
Boston Micro Fabrication (BMF) was co-founded in 2016 by Dr. Nick Fang, a professor at the Massachusetts Institute of Technology (MIT), Dr. Xiaoning He, a serial entrepreneur and Dr. Chunguang Xia, an experienced 3D printing technologist.  I joined the team because I was intrigued by the technology and identified what I saw as an underserved market, micro 3D printing. Our mission is to enable miniaturization – making parts, components and packaging that enables the trend of making parts and products smaller and smaller. You can see this trend among many industries including medical devices, MEMS, and electronics.
3DN: Can you tell us some more about the ultra-high resolution 3D printers and micro 3D precision manufacturing from Boston Micro Fabrication?
The company's microArch system uses a 3D printing approach called PμSL (Projection Micro-Stereolithography). Based on the principles of stereolithography, this technique allows for rapid photopolymerization of an entire layer of resin with a flash of UV light at micro-scale resolution allowing us to achieve ultra-high accuracy precision and resolution that cannot be attained with other technologies. The technology represents a true industry breakthrough by empowering product manufacturers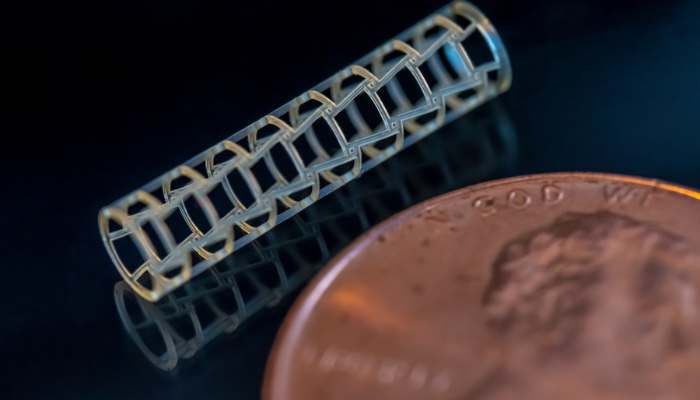 3DN: What are the applications for your micro 3D precision? Can you give some specific examples of how micro-scale AM can be used in different sectors?
We have customers using our technology to print packaging for electronic components, microfluidic chips, medical devices such as endoscope heads as well as a cool new emerging use case with microneedles – a novel, scalable way to increase vaccine delivery efficiency.
3DN: What are the benefits/advantages of using micro AM? How does your technology/printers differ from the other micro-scale AM technologies on the market?
Unlike injection molding and CNC machining, the microArch is capable of achieving resolution of 2µm~50µm and tolerances of +/- 10µm~25µm, providing mold-free, ultra-high-resolution fast prototyping and end part capability. We manufacture and sell our own materials but as an open-source company also support a variety of different materials like tough resin, elastic resin, casting resin, high temperature resin and more. This material versatility offers engineers and designers, in the medical, electronics, microfluidics, and MEMS the flexibility to experiment with rapid prototyping creating parts that were never able to be created before.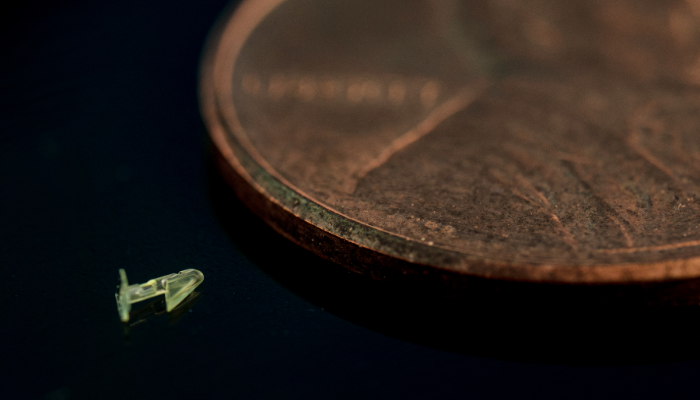 3DN: What are the limitations? How are you working to overcome them?
As with any 3D printing company, we are always working to develop more materials that will allow more end-use part applications to be possible. We will continue this work internally and by partnering with material developers to continue to improve our parts technical properties.
3DN: Any last words for our readers?
One of the more valuable trends in additive manufacturing is to use printed parts as end use components, not just as prototypes.  This always requires ensuring that the printed part meets all the technical requirements of the conventionally manufactured part AND that the economics make sense.  We believe the biggest value in this disruption is with parts that are very difficult and expensive to make conventionally.  This is very much true for small parts and thus we are excited at the value we can bring. You can find out more about Boston Micro Fabrication at our website HERE.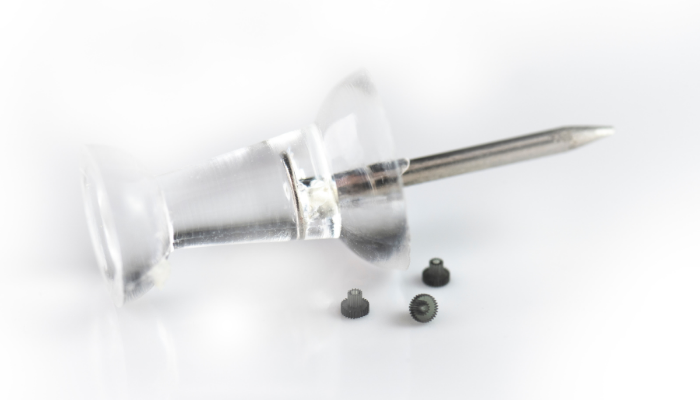 What do you think of Boston Micro Fabrication? Let us know in a comment below or on our Facebook and Twitter pages. Don't forget to sign up for our free weekly newsletter, with all the latest news in 3D printing delivered straight to your inbox!
*All Photo Credits: Boston Micro Fabrication