3D printing in the eyewear industry, what to expect?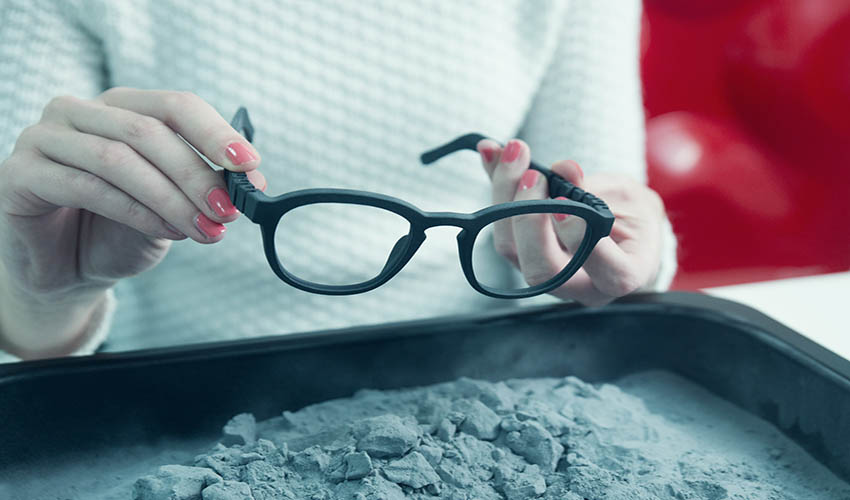 The industry analysis firm, SmarTech Analysis has once again published a new report, this time it focuses on the adoption of additive manufacturing in the eyewear industry. Titled "Markets for 3D-Printed Eyewear 2019-2028", it forecasts the revenues the eyewear industry will make through adoption of AM over the next ten years. In fact, AM in the eyewear industry is expected to total $3.4 billion in 2028.
Key drivers of growth in the eyewear industry
According to the report, the eyewear industry will grow tremendously because of demand for mass customisation and product personalisation. The impact of these two factors has already been seen in the footwear industry for example. It will be no different for eyewear. The overall industry, according to SmarTech's data already generates $100 billion a year and mass customisation has already started to become a trend as users expect tailor-made products.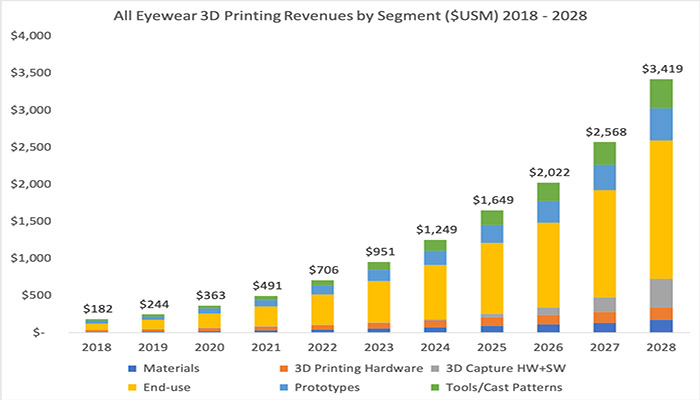 Also, the growth will be possible because of rapid expansion of final parts production. This is the single most significant segment in eyewear AM. It is expected to grow into a $1.9 billion opportunity in a segment that will be worth $3.4 billion overall by 2028.
Technology behind the growth
In terms of the 3D technologies used in the eyewear industry they include a few. For highest-level prototyping it is mostly material jetting. On the other hand for final part production, it is powder bed fusion. Vat photopolymerisation is also used but mostly for lost wax casting processes (and some part production). Filament extrusion is only used for basic desktop prototyping and more rarely end-use internal parts.
For materials, nylon 12 (PA122), used in all polymer powder bed fusion technologies will be the primary material used. In addition, some 3D printed eyewear manufacturers have developed special finishing processes to deliver a smoother surface finish and more vibrant colour, while reducing the materials' porosity.
Overall, the report explains that the 3D printed eyewear segment is expected to account for only a small part of all 3D printed consumer products. Probably because other segments such as footwear and some design products are also expanding very rapidly.
Find out more information HERE.