3D Printing Through Powder Binding
---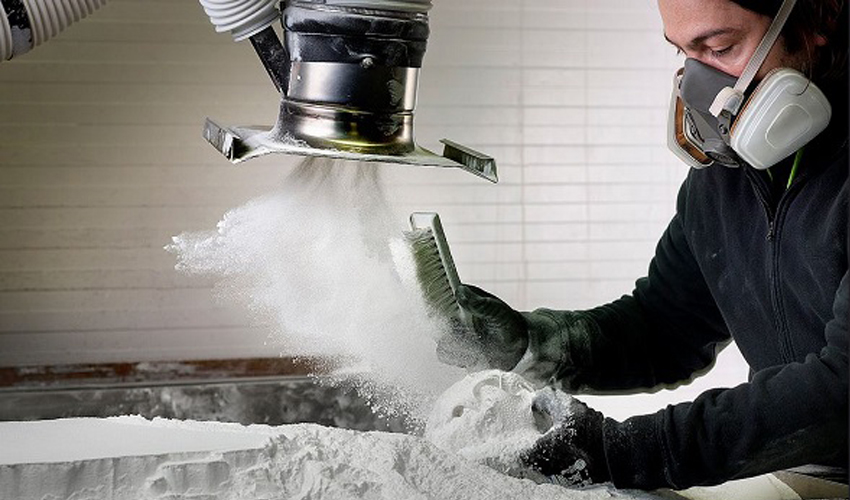 To continue our series on 3D printing processes, we will be discussing a technology called Powder Binding. This technique was in invented in 1993 at MIT. This is an additive manufacturing method that works by solidifying a powder with a binder.
In 1995, the American company Z Corporation obtained the exclusive rights to this technology. In 2012 they were bought by 3D systems, which renamed the company to ColorJet Printing.
How does it work?
As with all printing techniques, the desired object must be pre-modeled using a CAD software. Once done, it is then exported to a printing software called a slicer. This will then instruct the 3D printer on what to do.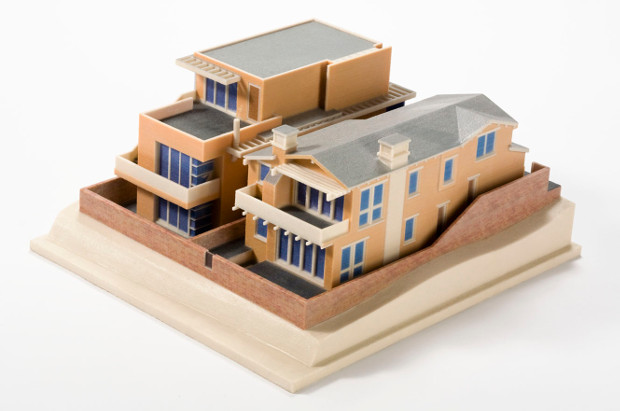 A 3D Powder Binding printer is composed of two tanks and a platform where the printer prints the object. At the beginning of the printing process, one of the tanks is empty while the second one holds the powdered printing material (Gypsum for Z Corp machines).
The printing of the object will then begin by lowering the platform on which the first layer of powder is spread by the leveling roller.
The powder is solidified with a binder and colored according to the instructions that have been transmitted to the computer. The platform will continue to lower and a new layer of powder will then be spread and bound in turn. This is how the object takes shape, layer by layer.
The special feature of this technique is that it is possible to print colored objects. Another advantage is that, like that of Direct Metal Laser Sintering, selective laser sintering and electron beam methods, the powder bed helps to avoid the need for printing supports, allowing for the creation of more complex objects.
While there are some advantages, there is a negative one as well. The negative aspect in this process is that it requires a post-treatment in order to remove the surplus of unsolidified powder. After this post-treatment, the object can be varnished in order to revive its colors and make it more solid overall.
3D printing through Powder Bonding is mainly used for the production of objects for exhibition or for rendering objects. Some examples of objects that can be made are: architectural models, visual prototypes, works of art, trophies, or figurines. A downfall of creating objects using this technology is the fragility of the parts created as they prevent the possibility of obtaining functional objects such as mechanical parts.
Watch the video below to see a short demonstration:
Similar technologies have been produced by Voxeljet, ExOne and 3D Systems, making it now possible to use materials such as plastic, sand, ceramics, or even sugar (the binder in the case of sugar is simply water).
In addition, Hewlett-Packard has developed their own technology called HP Jet Fusion. This technology is based in part on Powder Binding and is able to produce colored objects that are also strong, thanks to the Laser Sintering Process.
Did you find this article on powder binding helpful? Let us know in a comment below or on our Facebook and Twitter pages! Sign up for our free weekly Newsletter, all the latest news in 3D printing straight to your inbox!

---
You may also like