University of Idaho Awarded $4M to Develop 3D Printing Building Method Using Wood Waste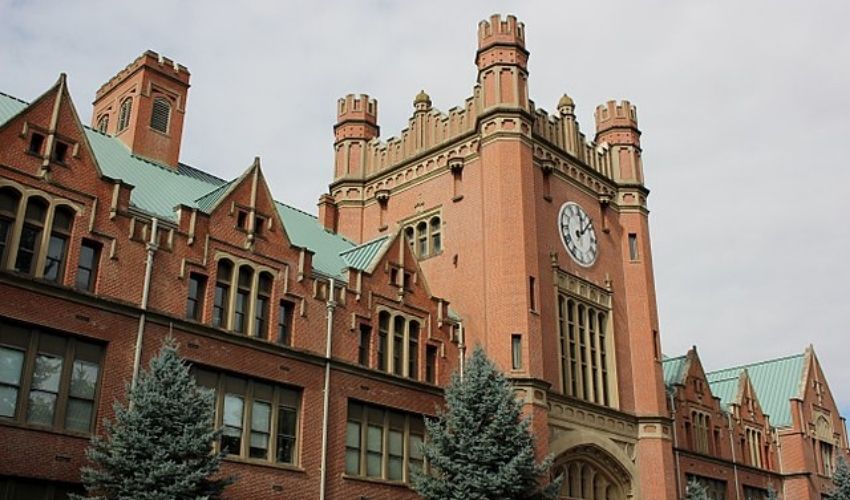 An interdisciplinary research team from the University of Idaho (U of I) was given $4M USD to develop technology that will turn Idahoan wood waste into a more sustainable building construction material. Ultimately the goal is to use the material for the 3D printing construction sector. The team will be funded through 2025 and seek to develop and test an additive manufacturing process as well as design a 3D printer that can be used in the construction sector.
Funding for this project was awarded by the National Science Foundation's (NSF) EPSCoR Research Infrastructure Improvement Program and is more proof of U of I's leading role when it comes to sustainable building projects. We found it particularly interesting because though construction 3D printing has been growing in popularity in recent years, especially due to its potential as a more sustainable building method, though most projects are extrusion based and use concrete. This has been controversial because while 3D printing is a key technology for reducing waste of materials, concrete itself is not actually a very sustainable material. In fact, even though efforts have been made to reduce its carbon footprint over the past decade or so, in 2018, it was the source of about 8% of the world's carbon dioxide emissions according to Chatham House.
As part of the project, the team is working on a new advanced 3D printing technology that seems similar in many ways to binder jetting. The process will use a binding agent though instead of the traditional powder, they will be combining that with wood fibers that are not used by the lumber market. This would include waste wood and sawdust from mills and wood processing plants. This means that not only does it set itself apart from other projects due to the materials used but also the method. Most 3D printing construction methods today use extrusion technologies.
The multi-year 3D-printing technology project is expected to positively impact Idaho's fast-growing construction industry as it will address the issue of waste from the sector. According to the U.S. Energy Information Administration, 60% of global waste is produced from this industry alone, meaning that finding truly sustainable methods for building could have a significant impact on climate change. Or as Assistant Professor Michael Maughan, the leader of the project, concluded "We're developing a new composite material, using completely bio-based resources on a truly large scale. With this technology, houses and commercial buildings can be made entirely differently. We can push past climate change, mitigate impact on our environment and make better use of the natural resources we have." You can find out more in the press release HERE.
What do you think of the University of Idaho using wood waste as a base for a new 3D printing construction material? Let us know in a comment below or on our Linkedin, Facebook, and Twitter pages! Don't forget to sign up for our free weekly Newsletter here, the latest 3D printing news straight to your inbox! You can also find all our videos on our YouTube channel.
*Cover Photo Credits: Apstrinka, CC BY-SA 4.0 via Wikimedia Commons