The 3D Printing Construction Market is Booming
Published on January 26, 2018 by
Jamie D.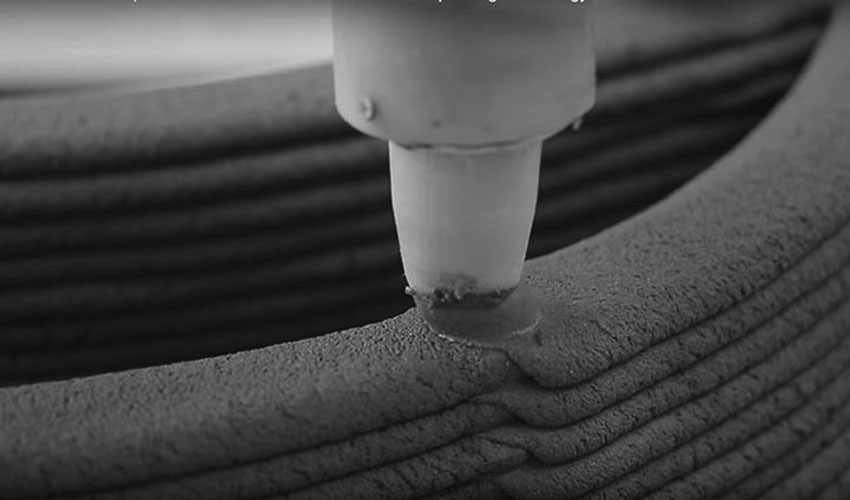 Last week, we wrote about how SmarTech Publishing's report foreshadowed huge growth in the 3D printing dental market in the future. This week, we're talking about how SmarTech also predict huge growths in the 3D printed construction industry. They expect revenues to increase in the market from $0.07bn in 2017 to $40bn by 2027.
3D Printing Construction: $40bn industry
SmarTech Publishing are a company dedicated to publishing industry trends, market research, and more. They present the key technologies, machines, materials and applications, such as in the 3D printing construction and architecture market. It has made some very bold predictions for the additive manufacturing market.
Using 3D printing in construction undoubtedly has many benefits over traditional methods, which is why many new companies are starting up in the sector such as Apis Cor. These benefits include lower costs and waste, increased durability of built buildings, and faster construction of buildings. In addition, thanks to 3D printing it is easier to design more complex shapes than with traditional manufacturing methods. This affords architects greater freedom in design.
Huge Growth Forecasted
SmarTech Publishing's report aims to shed light on the construction sector and show the opportunities offered by 3D printing. Therefore, they mapped out their 10 year forecast from now until 2027. This forecasts total revenues of $40bn in 2027, made up from $150m in materials, $3.5bn in machinery, and $36bn from applications and services. The total in 2017 was just $0.07bn.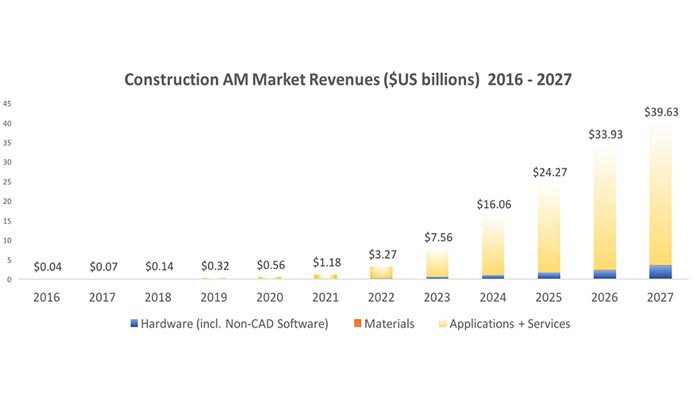 There are numerous applications of 3D printing in construction, so it isn't surprising that it accounts for 90% of revenue. This includes 3D printing houses, in addition to infrastructure such as bridges and skyscrapers. Additive manufacturing is even used for artistic and archeological applications, in restoring and recreating damaged/destroyed historical sites!
Read the full report available here.
What do you think of the future of 3D printing in construction? Let us know in a comment below or on our Facebook and Twitter pages! Don't forget to sign up for our free weekly Newsletter, with all the latest news in 3D printing delivered straight to your inbox!