Triastek Inc. Receives FDA Testing Approval for Drug T21 for Treatment of Bowel Disease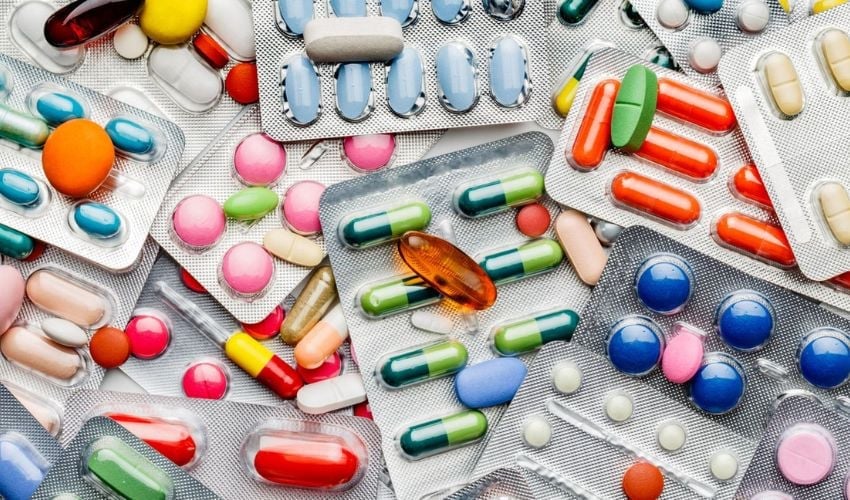 It is more than obvious that medicine has benefited particularly from additive manufacturing within the last few years. In addition to the production of facial masks, prostheses, orthoses or even educational material, there has also been increasing investment in the printing of medicines. One such company that has been involved in this is the Chinese 3D-printed drug manufacturer Triastek Inc. Since its founding in 2015, they have been tackling digital pharmaceutical product development as well as smart manufacturing, in addition to the design of dosage forms – and all for the benefit of the public. Now, Triastek has received IND (Investigational New Drug) application approval from the U.S. Food and Drug Administration (FDA) for its 3D-manufactured drug called T21, which will be used to treat ulcerative colitis.
Ulcerative colitis is one of the most common chronic inflammatory bowel diseases. Affected individuals suffer from inflammation of the large intestine and it can also lead to severe stress and reduction in quality of life. Triastek's drug T21 has IND approval and can therefore take the first step towards starting clinical trials in the United States.
How Was the T21 Drug Produced?
The 3D printing technology used here works by means of melt extrusion deposition (MED®), in which powdery starting materials are always brought to a soft or molten state. Then, the application of layer after layer begins until finally the 3D-printed drug T21 can be realized. The special feature that comes with the use of additive manufacturing is the targeted delivery of the drug meant for the colon. Here, the drug can target the large intestine segment of the gastrointestinal tract, thus also enabling the lower drug dose while maintaining the same effect. In addition, Triastek was thus able to use radioactive imaging agents at very early stages of the drug's development. This means that the site of drug release within the gastrointestinal tract could be assessed. Ultimately, this means that future drugs can target specific segments within the gastrointestinal tract and provide for greater efficiency and success rates. Finally, the company further announces that this technology can not only be used for oral sustained release tablets, but can also be extremely helpful in further research for peptide drugs.
"We are excited to receive IND clearance to begin clinical trials of this potentially transformative treatment for patients, said Dr. Senping Cheng, founder and CEO of Triastek. "Delaying drug release and delivering oral dosage forms to the colon is challenging, so T21 offers a promising new option for patients by providing site-specific drug delivery and localized drug effect, mitigating potential side effects from systemic exposure. We look forward to advancing this treatment into the clinic and appreciate the FDA's support. "
You may have already heard about Triastek's past breakthroughs in additive drug manufacturing, as they have also received IND approval for drugs T19 and T20 – for the treatment of rheumatoid arthritis and cardiovascular and coagulation disorders, respectively. If you would like to learn more, please see Triastek's press release HERE.
What do you think of this news? Let us know in a comment below or on our LinkedIn, Facebook, and Twitter pages! Don't forget to sign up for our free weekly Newsletter here for the latest 3D printing news straight to your inbox! You can also find all our videos on our YouTube channel.