Toybox: The kids' only 3D printer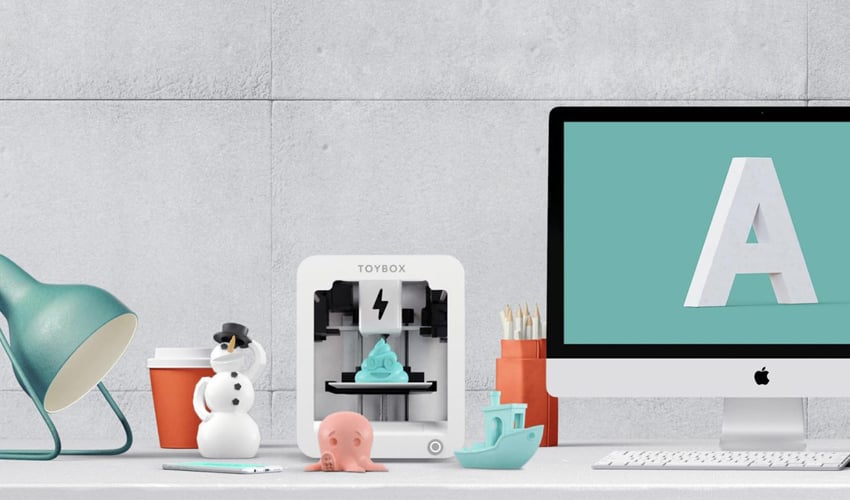 Children are the future as they say, and Toybox, a small American company has them in mind with their latest 3D printer. Although this is not the first time that a company has decided to harness the creativity of children for 3D printing, with Mattel announcing their own 3D printers for children, the ThingMaker, which is set to hit the market possibly this year; there will now be no limits to this creativity as children will be able to make their own toys right from home.
Several studies have discussed the importance of developing creative activities from an early age. In Japan, for example, the government has already begun to immerse children in school with 3D printing courses with the aim of preparing them for new technologies.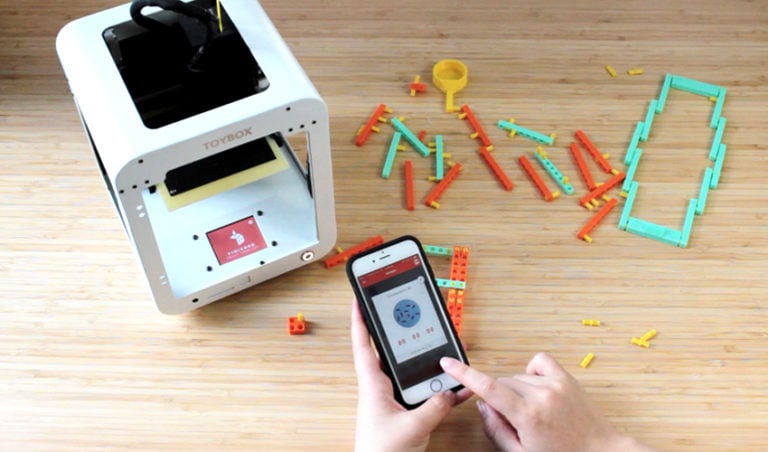 Based in Oakland, California, Toybox is building off this idea by developing not only a printer but also a catalog that currently has more than 500 printable toys. Not to mention that children can also design and print their own models.
"Toybox's advanced high-res 3D printing technology means precision details, bringing toys to life faster than ever before," said Ben Baltes, CEO of Toybox Labs. "Each model in the library has been pre-optimized to minimize printing time and pre-tested to guarantee high-quality, detailed prints at a resolution of 200 microns."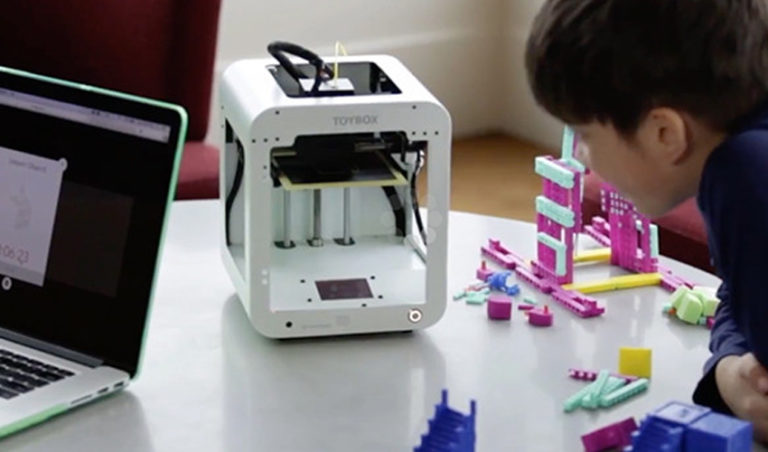 In order for the company to develop a 3D printer that is focused on children, Toybox's main focus has been on the safety of the machine, even using material that is non-toxic and biodegradable. Its construction volume is small compared to typical 3D printers (9 x 8 x 10 cm), but suitable for the needs of the printer. It has a print speed of 20-60 mm/s, which is enough to ensure that the small ones do not get impatient and can reach a resolution of up to 10 microns.
The initial price of the printer is $259, which includes the Toybox printer and a print cartridge. The price can go up to $319 if you want to make sure that the printer is in your hands by this Christmas."We want to empower kids to make toys their own," said Ben. "Turning your creation into reality feels like magic."
Check out their Indiegogo campaign here
What do you think of the Toybox 3D printer? Let us know in a comment below or on our Facebook or Twitter page! Don't forget to sign up for our free weekly Newsletter, with all the latest news in 3D printing delivered straight to your inbox!