Safran Integrates Additive Industries' MetalFAB1 Industrial 3D Printer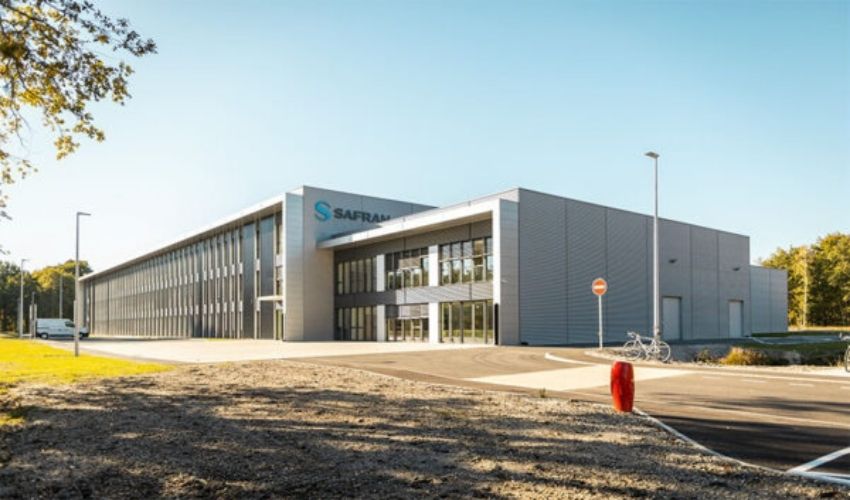 As one of the largest French industrial groups, Safran is constantly implementing new innovations in order to meet the demands of their global clients. Like many international brands, such as BMW and Volkswagen, Safran has a center dedicated solely to 3D printing called the Safran Additive Manufacturing Campus (SAMC). It is no coincidence that the French company that specializes in decided to open such a center — for several years it has been one of the main users of additive manufacturing in the aeronautics sector. Between the propellers and the landing gear housings, a large number of parts have been 3D printed by Safran. And to increase its production, the French group has integrated Additive Industries' MetalFAB1 industrial 3D printer into its center.
Installed last June for a test phase, the MetalFAB1 has been officially adopted by Safran. Ian C. Howe, CEO of Additive Industries, is pleased: "We are honored that Safran has chosen MetalFAB1 technology and our company and we are delighted to enter into a long-term partnership to develop the technology and applications. with the Safran group." Before adding: "We are convinced that our technologies are perfectly suited to the highly technical market in which Safran operates and we are committed to contributing to Safran's efforts to develop new applications with additive manufacturing, in particular productivity and quality. high levels, combined with maximum safety for the workforce."
Additive Industries MetalFAB1
Founded in 2012 near Eindhoven in the Netherlands, Additive Industries is the origin of MetalFAB1. The industrial 3D printer, which is modular and scalable, according to the manufacturer provides maximum flexibility and allows configurations of up to 11 modules. Based on the powder bed laser melting process, the machine has a print volume of 420 x 420 x 400 mm. In addition, in order to reduce human errors and improve reproducibility, the process is fully automated. In this way, the users of the machine are able to quickly produce a large number of parts while keeping costs down.
If Safran has opted for this machine, it is mainly to manufacture complex parts intended for the aeronautics and defense sectors, sectors where the components manufactured must meet certain requirements, particularly in terms of temperature resistance. With this new machine, Safran wishes to increase its production capacities while limiting manufacturing costs. FX Foubert, CEO of Safran, concludes: 'With the integration of an AM MetalFAB1 printer at Safran, we aim to meet the challenge of performance at the right level of raw material quality and productivity for the 'Aluminum.'
What do you think of the MetalFAB1 3D printer? Don't forget to sign up for our free weekly Newsletter here, the latest 3D printing news straight to your inbox! You can also find all our videos on our YouTube channel.