Restoring a 1919 Harley Davidson with 3D Technologies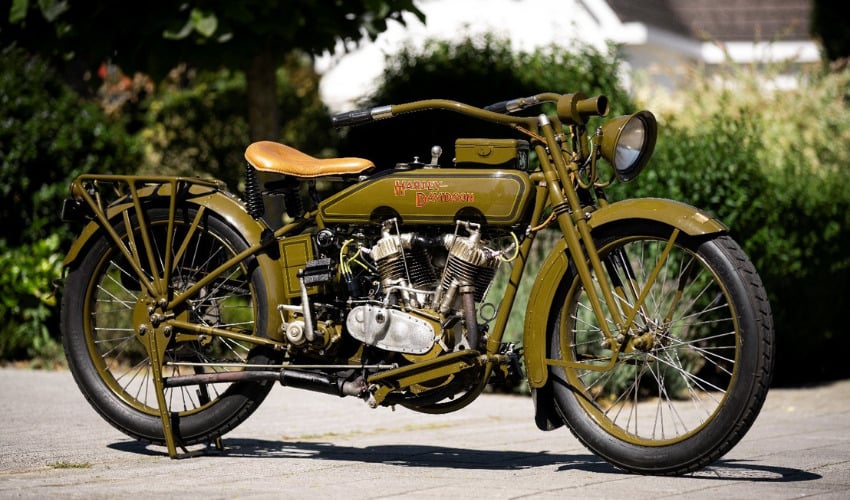 Founded in 2007 by Carl van de Rijzen, Visual First (VF), is a Dutch company specializing in reverse engineering. Undertaking the renovation of a 1919 Harley Davidson, the company found that one of its mechanical parts, in this case the distributor cap, was in poor condition and unrecoverable. However, the component was manufactured a hundred years ago and its production has since ceased. While working with Edwin Rappard, Director of 4C Creative CAD CAM Consultants and an Artec 3D ambassador, Carl discovered the benefits of 3D digitization and additive manufacturing: the distributor cap could be scanned using an Artec 3D scanner, then 3D printed. The bike is ready to go!
When it comes to producing spare parts, 3D technologies certainly appear to be a viable solution: from a 3D file, a user is able to recreate a spare part, whatever its condition, initial manufacturing date, etc. . This file is often obtained through a 3D scanner. This in turn is part of a reverse engineering (or reverse engineering) process where one creates a copy of an object for which they have neither the plans nor the manufacturing method. The process is particularly used in the automotive sector often to repair certain parts of old collector cars. In the case of Visual First and 4C, Carl van de Rijzen sends his part to Edwin who scans it, prepares a 3D file and sends it back.
Replace the part using Artec 3D 3D scanner
How do you replace a part that was manufactured 100 years ago, especially when production has since stopped? A headache for Carl, especially since even if this part was available from a few dealers, it was far too expensive, and had no guarantee that it would be reliable. Nonetheless, the distributor cap is a central component in the ignition and starting of the engine. In order to overcome these obstacles, Carl called on 4C and more particularly Edwin Rappard to find a solution. This latter used a 3D scanner, more specifically the Artec Space Spider to model the part and work from the obtained model. The Space Spider is ideal for scanning small objects or intricate details (geometries, sharp edges, fine ribs) of large industrial objects with high precision. It is generally used in industry and the automotive sector, so its use made sense for Edwin. "He scanned it. He just solved the problem, and it was over," recalls Carl van de Rijzen. " He sent it back to me. And tada! The bike is 100 years old, and now we have the parts to make it work ".
The 3D scanning phase was quick and easy, according to Edwin, especially because the part was dark and not shiny, which minimized reflectivity. In addition, the igniter head was incomplete during the scan, but the Artec Studio software added the missing part thanks to its symmetry mode, which replicates a part of a mirrored object. "The part being symmetrical, I used a copy of the scan that I mirrored to 'paste' it into the missing space," says Edwin. "So I arrived at the end result: a brand new piece!"
From 3D scanning to part production
Once the part was modeled, Carl approached the manufacturer Stratasys to determine with them what would be the most suitable material for the production of the cap. The final choice fell to polyamide (PA) , known for its strength and flexibility. After an obligatory post-treatment step, in particular to give it this shiny appearance, they blanketed the new part and the engine was able to start: the Harley was operational again!
Visual First, 4C and Stratasys all agree that this reverse engineering method has unparalleled potential for more industries than automotive. Concerning the motorcycle, all the actors of this project have emerged from it a fun and innovative experience, while making the owner happy with the "rebirth" of his vehicle. " The perfect example of using new technology to fix old technology! We really had fun," comments Edwin Rappart. "It's a privilege to work on such an old Harley, and using Artec to do it is even more fun. What more?  You can find more information HERE .
What do you think of the use of the 3D Artec 3D scanner in the renovation of this Harley Davidson? Let us know in a comment below or on our Facebook, Twitter and LinkedIn pages! Sign up for our free weekly Newsletter here, the latest 3D printing news straight to your inbox!