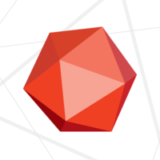 Artec 3D is a global leader in handheld and portable 3D scanners and has been at the forefront of developing innovative 3D technology since 2007.
We pride ourselves on manufacturing high quality, yet easy to use portable 3D scanners, smart, user-friendly 3D software and an SDK that provides the best integration possibilities, whatever the application. With a worldwide presence and a large number of global clients, we supply state of the art 3D technology to these areas: industrial design and manufacturing; healthcare; science; education; and art and design.
Artec 3D constantly strives to develop and provide the simplest 3D scanning technology for achieving professional results. We create high precision, user-friendly scanners, as well as smart and easy to use 3D software, bursting with a wide range of features.
Our line of portable, handheld 3D scanners is specifically developed to ensure that they can be used by both new and experienced users alike for multiple applications, providing the most seamless workflow yet. Driven by passion and determination, we are constantly improving our 3D solutions to ensure the most cost and time-effective operations for our customers.