New materials for additive manufacturing from 3D Systems, Evonik, Desktop Metal and Liberty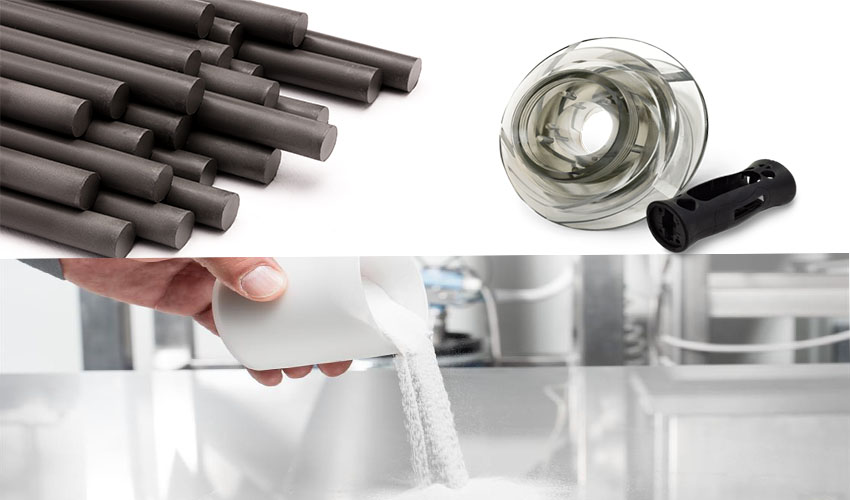 3D Systems
3D Systems from South Carolina has launched a new rubber-like material for its desktop FabPro 1000 3D printer. The new material is called FabPro Elastic BLK and it is incredibly flexible and strong. Apparently, the new elastomer will be perfect for design verification as well as prototyping of silicone. Also ideal for other rubber-like parts such as seals, gaskets, grips and over-moulds.
The FabPro 1000 machine has been built to be ideal for engineering and jewellery applications since its expertise lies in low-volume, small-part prototyping and direct 3D production across a wide range of high-quality materials. In fact, it is a DLP (Digital Light Printing) SLA 3D printer already compatible with a long list of resins. As of today, the resins include tough engineering plastics, dental and castable materials.
Vyomesh Joshi, CEO of 3D Systems announced last year the importance of materials in creating a desktop printer designed for industry professionals for functional prototyping.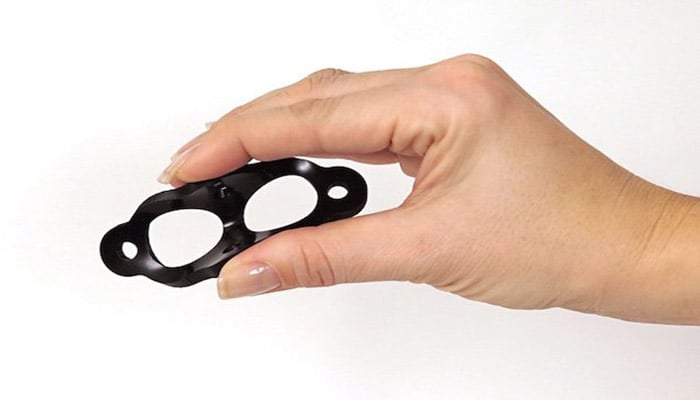 Evonik
As for the German company Evonik Industries, they launched a new polymer powder for 3D printing applications at high temperature. Evonik Industries is the largest specialty chemicals company in the world. Consequently, the launch of their new high-temperature polyamide (PA) 6 3D printing powder should respond to requirements coming from industrial partners.
The PA 6 powder is said to present high mechanical strength and excellent chemical and temperature resistance. Evonik has produced this new material at its facilities in Marl, Germany and it is apparently suitable for all powder-based 3D printing technologies.
The 3D printing sector is not new for the company. In fact, they opened the Marl plant in 2017 to produce their PA 12 materials. Since then, they announced plans to open a new €400 million PA 12 production plant in Marl. In January 2019 we also learned that it had acquired Structured Polymers. The PA 6 material is their new addition to their already available PEEK, PA 12 and PEBA powders.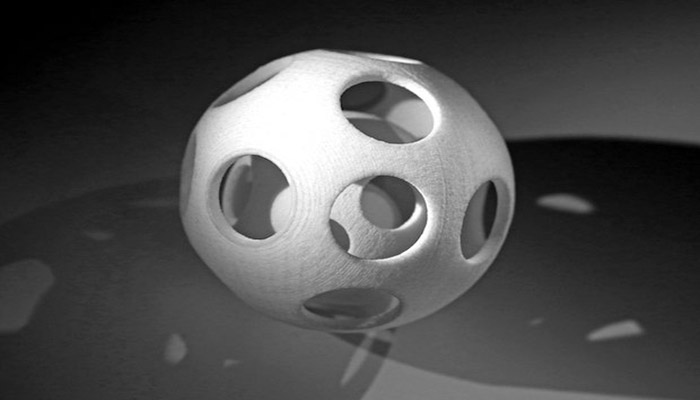 Desktop Metal
The metal 3D printing company, Desktop Metal has also launched a new material. Indeed, its new 316L stainless steel will be made for its Studio System. Desktop Metal's Studio System is said to be the world's first affordable, office-friendly metal 3D printing system.
The company says the material is ideal for prototyping ad low volume production in demanding environments such as the marine industry, caustic cleaners found in food processing environment and chemicals in pharmaceuticals. In fact, the material is known for its high-temperature and corrosion resistance.
Ric Fulop, CEO and co-founder of Desktop Metal declared, "The addition of 316L enables engineers to print metal parts for a wide range of applications, including engine parts, laboratory equipment, pulp and paper manufacturing, medical devices, chemical and petrochemical processing, kitchen appliances, jewellery and even cryogenic tools and equipment. Teams are now able to iterate quickly on 316L prototypes, print complex geometries that are not possible with most manufacturing methods, and produce end use parts cost-effectively."
"As innovative companies across multiple industries adopt metal 3D printing, its critical to help accelerate this growth by expanding the portfolio of desired materials," Fulop added.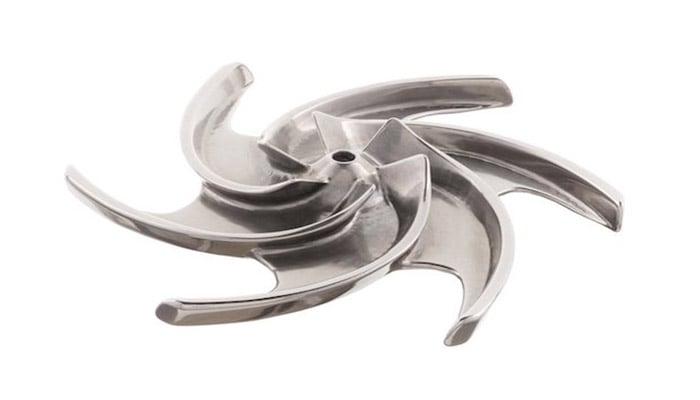 Liberty
Finally, Liberty has announced that it will launch a multi million metal powder production plan. Liberty House, headquartered in London, is an international metals and industrial group specialising in commodities, metals recycling, manufacture of steel, aluminium and engineering products. Their new program involves the production of additive manufacturing powdered materials. In particular, they aim to produce specialty steel alloys.
Dr. Simon Pike, Technical Director at Liberty, comments, "Currently available powder is limited to stainless steel and tool steel which is high-cost and not that suitable for the additive manufacturing process. We will be developing a new generation of powder alloys with finer grains that provide better mechanical properties making them stronger, tougher and more formable as well as being ideal for 3D printing."
What do you think of these new materials? Let us know in a comment below or on our Facebook and Twitter page! Don't forget to sign up for our free weekly Newsletter, with all the latest news in 3D printing delivered straight to your inbox!