CES 2018: 3D Printing Innovations Round-Up
Published on January 12, 2018 by
Jamie D.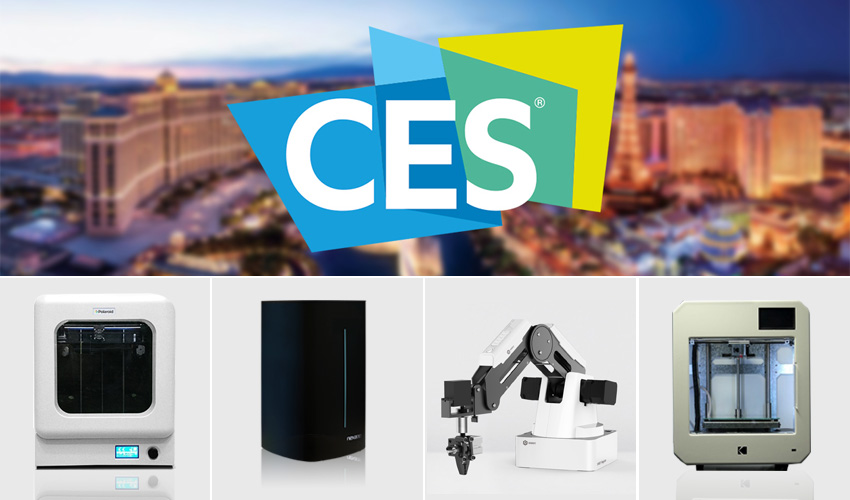 This year, CES ran from the 9th-12th January 2018 and the world's most innovative companies flew out to show their new products. These new inventions included various 3D printing companies who came to Vegas to show the world why their printers were the next big thing. Therefore, we summarised the most important announcements from CES 2018.
Kodak announce their 3D printer
Since announcing their official entry to the 3D printing a few months ago, Kodak have unveiled their first 3D printer. As presented in CES, Las Vegas, the "3D Printing Ecosystem" consists of the Kodak Portrait, a software and a specialised 3D printing material. Kodak's 3D printer has a large volume of 200 x 200 x 250 mm, a filament detector and a double extruder. If it proves successful, perhaps it will make our list of the best dual extruder 3D printers. Kodak also announced a partnership with Twindom to release their Kodak full body 3D scanner.
CogniCAD 3D Software
CogniCAD is the new software created by Californian company Paramatters. This 3D software focuses on design and topological optimisation as well as industries of the future. The software will be used by the designers and designers to create and manage models and designs in a hands-on, cost-effective manner. Once you upload the CAD file, CogniCAD will help optimise the model topologically and help reduce weight.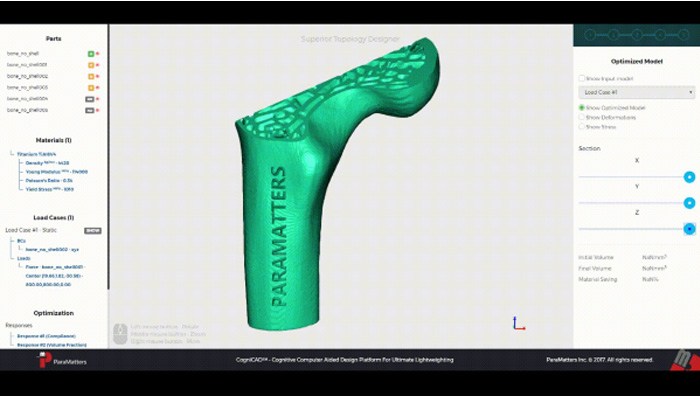 Nexa3D super fast NXV SLA 3D Printer
American company Nexa3D unveiled their highly-anticipated NXV 3D printer during CES Las Vegas 2018. Fronted by ex-CEO of 3D Systems, Avi Reichental, the NXV is a super-fast stereolithography 3D printer that can print up to 1cm per minute. The machine achieves these speeds due to their Lubricant Sublayer Photo-curing (LSPc) technology. You can view the full article here.
Airwolf and EVO: additive manufacturing center
Airwolf is a desktop 3D printer manufacturer. Due to the progress of desktop additive manufacturing, the Californian company announced EVO, its additive manufacturing center, at CES Las Vegas 2018. EVO will help many companies in the rapid prototyping sector, allowing different modes like "PartSave" that will prevent the loss of work to any electrical failure, as well as having a large print volueme of 305 x 305 x 280 mm.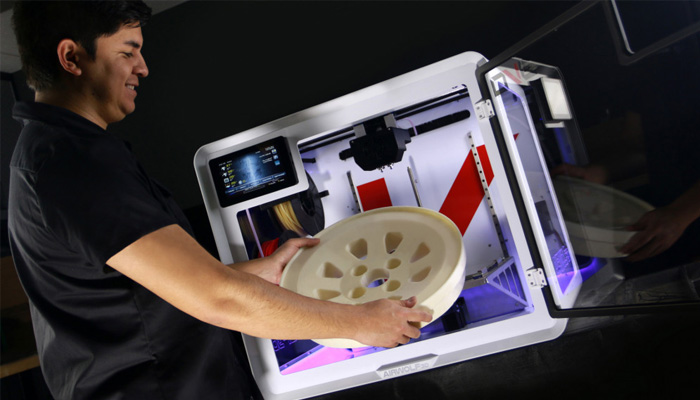 Polaroid and its easy-to-use 3D printers
This week, Polaroid presented several 3D printers they have created, designed for the democratization of additive manufacturing technologies. Polaroid released 4 cleanly designed machines, inclduing the Polaroid Nano Duo, with extruder and WiFi connectivity ($1,849); the Polaroid Nano Mini, perfect for beginners in 3D technologies ($349); and the Polaroid Nano Glide with a higher print volume ($479) and the Polaroid Nano ($549).
Dobot: the 3D printing robotic arm
Chinese company, Shenzhen Yuejiang Technology Co. Ltd, were at CES Las Vegas 2018 to present their new robotic projet, Dobot Developments. This robotic arm 3D printer is also able to do laser cutting, can paint, and even write. The Chinese company is releasing two types, the Dobot M1, and the Dobot Magician which is focused on education.
Dot: The Armored Speaker
Among the novelties presented at the Las Vegas event, French company Armor 3D presented its DOT project, a speaker that mixes design, ecology and 3D printing. Thanks to the collaboration of companies like Techshop, Bold design studio, and 3D printer developers Dood Studio, the 3D printed speaker was able to be created.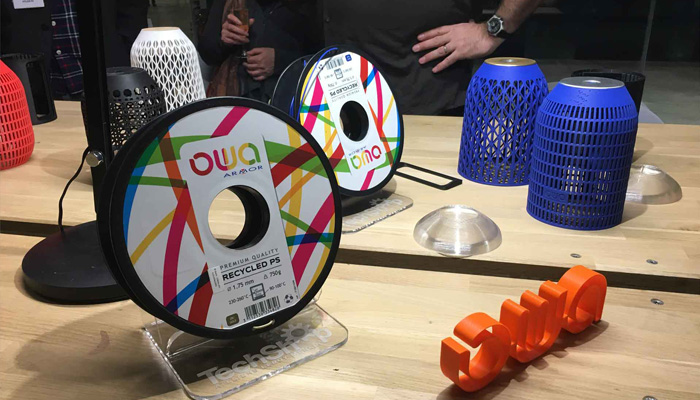 Other news
Chinese company XYZprinting is positioning itself as one of the leaders of 3D printing wtih FDM technology, presenting 3 machines, its Da Vinci Color, the Da Vinci Nano and a 3D pen. In addition, this year we have also seen the emergence of Kwambio, the ceramic 3D printer.
Other notable developments at CES 2018 was the emergence 3D printing ecosystems. We have previously seen these, albeit rarely, but American company Lulzbot displayed their take this week.
For more information about the event you can visit the official website of CES Las Vegas 2018 here.
Did CES 2018 live up to your expectations? Let us know in a comment below or on our Facebook and Twitter pages! Sign up for our free weekly Newsletter, all the latest news in 3D printing straight to your inbox!