Carbon 3D receive $200M Investment to bring Adidas Futurecraft 4D Worldwide
Published on December 21, 2017 by
Jamie D.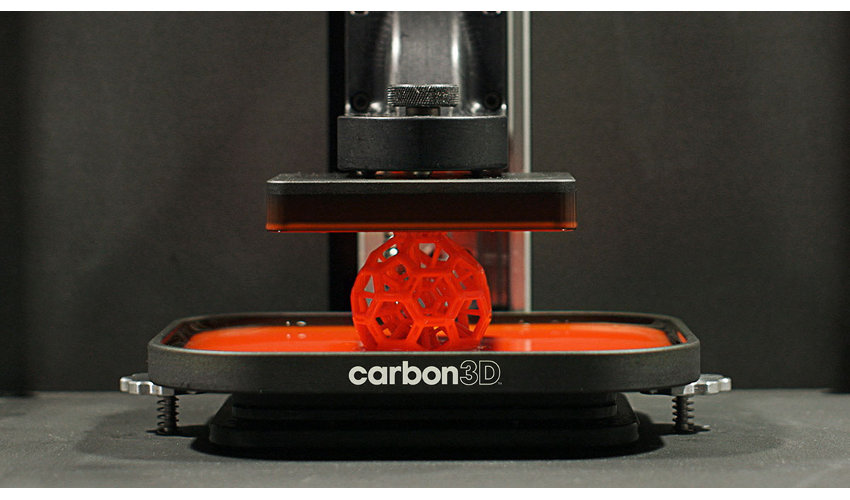 You may remember Carbon 3D from their TED Talk about "What if 3D printing could be 100 times faster?" Carbon 3D are known for designing super-fast 3D printers for use in design and manufacturing, and have announced a $200M funding round. The $200M was made up of investments from Baillie Gifford, Fidelity Management, Archina Capital, amongst other companies including GE Ventures. Another round of investors are expected to be announced in 2018.
Carbon 3D & Adidas
In an interview with TechCrunch, CEO Joseph DeSimone stated, "what's quite clear is we have momentum with a lot of customers. We're making millions of pairs of shoes with Adidas, and as we do that, we're learning a lot about what it takes to manufacture." This presents a company full of confidence and optimism, ready to take on traditional manufacturing techniques in the trainer industry.
Currently, Carbon are most well-known for their partnership with Adidas to produce their 3D printed Futurecraft trainers. Though the first run of their Futurecraft 4D shoes will be just 5,000 pairs, the company is confident they can scale effectively. Carbon believe they have far more scalability than normal 3D printing technologies, such as FDM.
The company have very big ambitions. CEO Joseph DeSimons plans to 3D print "hundreds of thousands of pairs" next year. This is planned to increase to a number in the millions in 2019, showing their bold plans. The $200M funding round will help them perhaps improve their technology and create more machines so they can meet this supply. Moreover, this new funding round brings Carbon's total up to $420M, a huge number.
Speed and scalability
Carbon 3D have demonstrated one of the most exciting improvements to 3D printing in the last few years. Their TED Talk emboldened many with the hope that 3D printing would break through the barrier holding it back: speed. Perhaps this will inspire others to follow, creating new 3D printers capable of even more.
We will have to see whether Carbon can scale to match this high supply level they have set themselves. 3D printing is not known for its speed and scalability, Carbon will need to change this.
The TechCrunch interview with CEO Joseph DeSimone can be viewed here. Carbon 3D's TED Talk can be viewed here.
What do you think of Carbon 3D's $200M funding? Let us know in a comment below or on our Facebook and Twitter pages! Sign up for our free weekly Newsletter, all the latest news in 3D printing straight to your inbox!