AMBOTS is our 3D startup of 2019!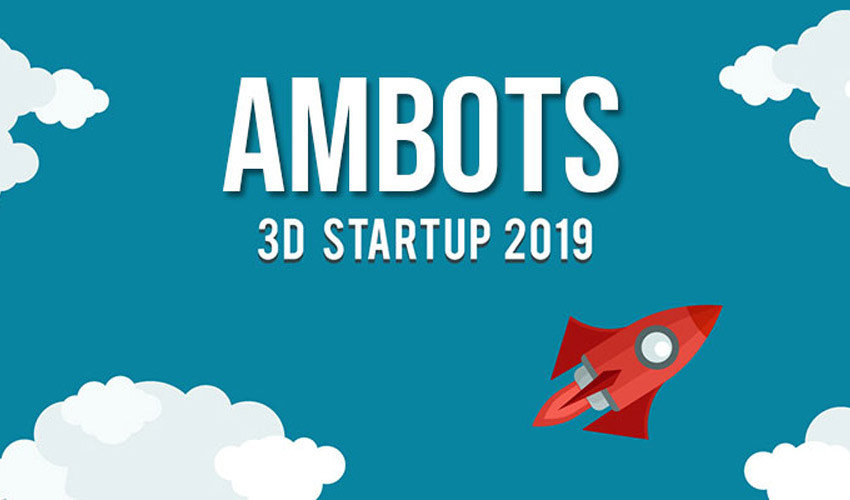 The first few days of the year are an opportunity for us to look back on the highlights of the past year, including major innovations in the additive manufacturing sector, driven by international startups. We launched a competition to reward the most innovative startup of 2019 and it's time to announce the winner! Many of you voted on the French, English, Spanish and German sites – we received a total of 21,455 entries. The results were very close, with 3 startups quickly taking the lead. Today, we are happy to reveal that AMBOTS was voted the 3D startup of the year, having gathered 11,385 votes!
Startup of the month of July 2019, AMBOTS was founded in 2018 by Dr. Wenchao Zhou, Lucas Galvan Marques and Robert Austin Williams, following a research project conducted at the University of Arkansas. The American startup developed a 3D printing swarm system based on mobile robots capable of working together to create a single part. In concrete terms, each robot is assigned a printing task, making it possible to carry out large-format work thanks to software that coordinates all the robots. They are based on Fused Deposition Modeling technology.
AMBOTS robots can easily change printheads, allowing them to process a wide range of plastic materials. They can also be equipped with machining tools, screwdrivers, etc. to increase their manufacturing capabilities. They thus meet the needs of rapid prototyping, small series production, moulds: the applications are wide-ranging! We warmly congratulate the young American company that is our 3D startup 2019! You can find more information on its website HERE.
Nevertheless, we would like to congratulate the French BONE3D, which received more than 7,000 votes; remember that the startup designs tailor-made 3D printed surgical guides and surgery simulators so that doctors can practice more easily before a delicate operation. The startup managed to raise € 1.4 million last December to increase its industrial capacity!
What do you think of the 3D startup of 2019? Let us know in a comment below or on our Facebook and Twitter pages! Sign up for our free weekly Newsletter, all the latest news in 3D printing straight to your inbox!