A material that change the shape and colour of 3D printed parts
---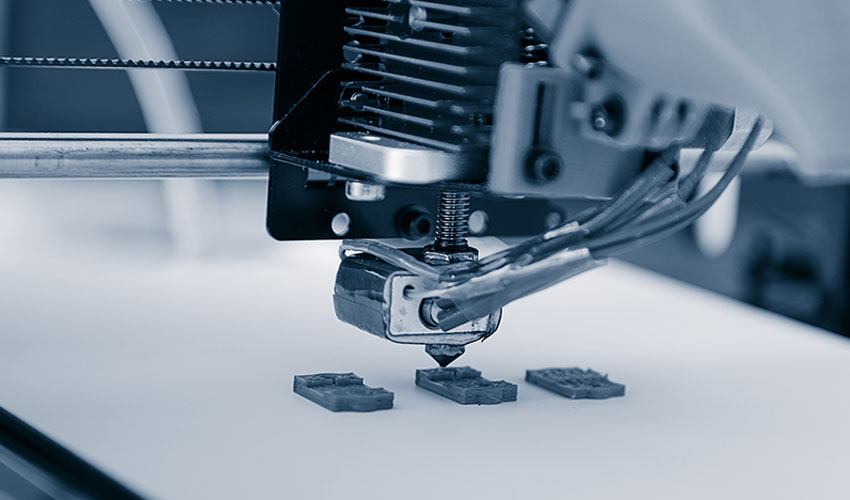 Researchers at Darmouth College have been successful in developing a unique new 3D printing material. They have created a smart ink that would allow 3D printed parts to change shape and colour over time. This research will interest  and benefit sectors such as biomedicine and energy industry.
Two months ago, a team of MIT had presented its new ink printable in 3D, also capable to change the colour of the printed parts in 3D. A process called "ColorFab" which may be of interest to more than one user, seeking to add colour to his impressions although there are today more and more printers that allow you to do so. This time the Researchers of the Dartmouth College are gone further by proposing a material which could also change the shape of the piece itself.
"This technique brings 3D printed objects to life," said Chenfeng Ke, assistant professor of chemistry at Dartmouth. Although many 3D printed structures are only shapes that do not reflect the molecular properties of the material, these inks provide functional molecules to the 3D printing world and we can now print smart objects for a variety of uses." He goes on to explain that his team wanted to offer higher levels of control over the molecular structure of 3D printed parts.

Smart ink to change the shape and color of 3D printed parts
To create this intelligent ink, researchers have used a polymer-based solution that integrate intelligent molecular systems into a printing gel. This transfer their functions from the nanoscale to the macroscopic scale. Instead of hardening after 3D printing, the material would undergo other chemical reactions that would block all the active molecular ingredients and trigger transformations. The result would be a printed object with a molecular design programmed to transform itself. It could change shape with a chemical stimulus, for example, or change colour if a light shines on it.
The researchers say they used a combination of new pre- and post-print techniques to reduce 3D printed objects up to 100 times, providing 10 times the resolution. They also have been able to play on the dilation and contraction of objects several times. " It's something we've never seen before, " said Ke . Not only can we print objects in 3D, but we can also tell the molecules of these objects to rearrange to a level visible to the naked eye after printing . "
He goes on to say that this process can be used on a $ 1,000 3D printer to print what would normally require a $ 100,000 machine. This technique would therefore be a way to significantly reduce costs and provide more resolution.
This research project is still in its infancy, although the first results are promising. In any case, the researchers hope that they will be able to initiate the development of intelligent 3D printing materials capable of adapting to our environment. You can find the whole study and the results of the research here.
What do you think of this new 3D printing material? Let us know in a comment below or on our Facebook and Twitter pages! Sign up for our free weekly Newsletter, all the latest news in 3D printing straight to your inbox!
---
You may also like