3D Printed LEGO Bricks Made From Recycled Construction Waste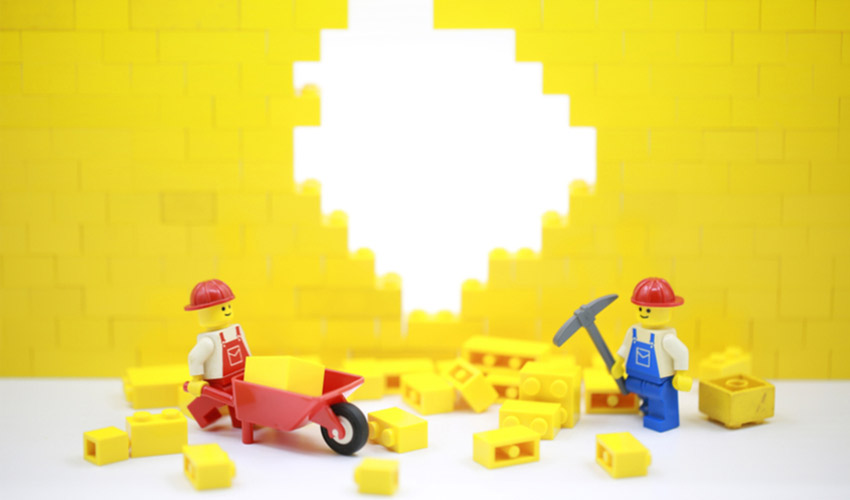 At Brunel University in London, a team of researchers is currently working on the DigiMat project, which aims to reuse waste from the construction sector as 3D printing material. They hope to reduce the environmental impact of concrete and offer a new way to build tomorrow's structures, like interlocking LEGO bricks. The project is still in its early stages and it will probably take a few months before we see the first results, but it does demonstrate the desire to offer a more ecological alternative.
Concrete additive manufacturing is often used to build more complex shapes or to reduce production times. Some players emphasize its more ecological side because only the material needed is used, so, in principle, less is wasted. However, concrete is still a very polluting material, producing 70 kg of CO2 per ton, and it remains one of the most used resources on Earth. The 3D printing industry is therefore seeking to replace traditional concrete with a more sustainable material, as in the case of WASP, which has designed GAIA, a small house made from a mixture of mud collected on site and waste from rice farming, such as straw and rice husks. The Brunel University team wants to use construction waste and propose a sort of circular economy approach.
Led by Dr. Seyed Ghaffar, an associate professor in civil engineering at Brunel, the team wants to create 3D-printed bricks of sorts that could be easily nested together, like LEGO bricks. He explains, "Demonstration projects built over the past few years have shown both the viability and potentials of 3D printing technologies, however, these projects have used conventional raw materials in their concrete feedstock.The use of recycled waste driven secondary raw materials to replace virgin aggregates for 3D printing of a building block has not yet been done, but we hope to demonstrate it with this project."
It is not known what machine will be used – it is easy to imagine an articulated arm capable of extruding this new type of concrete layer by layer. The latter should be made of 100% recycled aggregates. In any case, the team wants to print 500 x 500 mm blocks to form a wall that will serve as a demonstrator. Of course, they want to reduce the CO2 footprint of these bricks compared to traditional concrete. To learn more, visit the university's website HERE.
*Thumbnail photo credits: Lewis Tse Pui Lung / Shutterstock
What do you think these new efforts to reduce the environmental concrete or structures made like LEGO bricks? Let us know in a comment below or on our Facebook, Twitter and LinkedIn pages! Sign up for our free weekly Newsletter here, the latest 3D printing news straight to your inbox!