How to Choose a Polymer for Your 3D Printing Application? Experts Give Their Advice!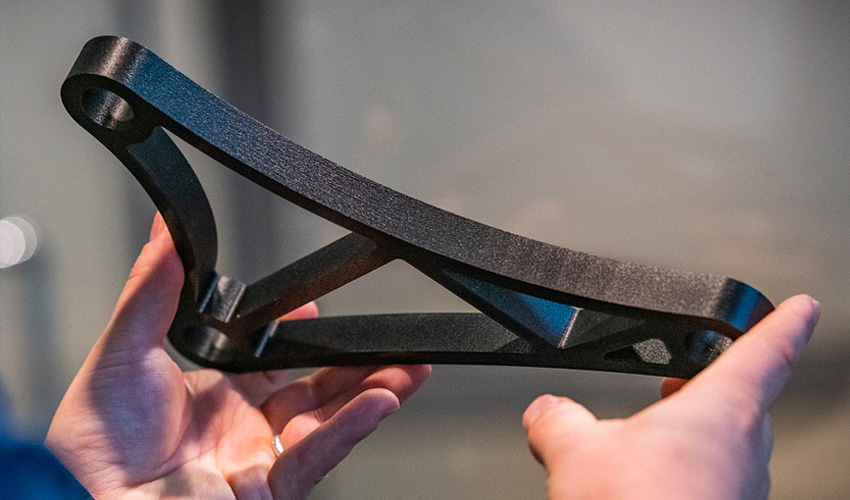 Today, there are a wide variety of materials that are compatible with additive manufacturing technologies, from thermoplastics to metals, ceramics and photosensitive resins. The largest family of these materials is polymers, which can be found in different forms depending on the 3D printing method used. However, choosing the right 3D printing polymer for each application and sector can be a complicated task. It is important to know the properties and characteristics of each material to ensure the correct performance of the final parts. In order to better understand how to choose the appropriate polymer for each 3D printing application, we have spoken to three industry experts. What types of polymers can we find? Which applications are they most suitable for? What should be taken into account when choosing the material? Our experts will answer these questions and more.
Our first expert is Krzysztof Kardach, Chief of Technology – FFF 3D Printing at OMNI3D. He has been a part of the company for nearly 10 years, focusing his efforts on 3D printing technology and filaments development. Moreover, he has used his application-oriented approach to help small and large companies to adopt polymer 3D printing. Next, the second expert is Fernanda Kronjäger, Sales Manager in Technical Consulting 3D at the chemical company BASF. A specialist in selective laser sintering, Fernanda helps users to find the right polymer for each application. Last but not least, we have Martin Opustil, Marketing Specialist at Fillamentum, who answered in conjunction with the R&D department. At Fillamentum, the teams are dedicated to creating innovative 3D printing materials to meet the needs of the market. Through his close work with the other teams, Martin has been able to gain invaluable insights into cutting-edge materials and techniques in the field of 3D printing.
What Polymers Are on the Market Today?
There is currently a wide range of polymers available for 3D printing. In fact, this family of materials, in addition to being extensive, can be found in both a liquid state as a resin or solid as filaments or powders. The main ones that come to mind are thermoplastics (PLA or ABS), elastomers (TPA or TPU, in filament or powder form), photosensitive polymers such as resin, and soluble polymers that help us to create support structures. In addition, there is also polyamide, which is usually found in powder form (PA11, PA12) for selective laser sintering or SLS, but is also in filament form (PA6) compatible with extrusion methods.
In terms of the different materials that can be found for 3D printing materials market, Martin explains: "There are a lot of them nowadays. From conventional (such as PLA, ABS), through composites (carbon fibers, aramide fibers) to technically advanced (CPE, ASA, PA) or directly industrial materials that are characterized by specific advanced values such as resistance to chemicals, flame retardancy, weather resistance, etc." Fernanda Kronjäger further expands, "The number of these materials is increasing year after year based on the needs of different customer applications." These comments highlight a fundamental point. 3D technology is opening up to more and more applications, so there is an emerging need to meet the requirements of each sector.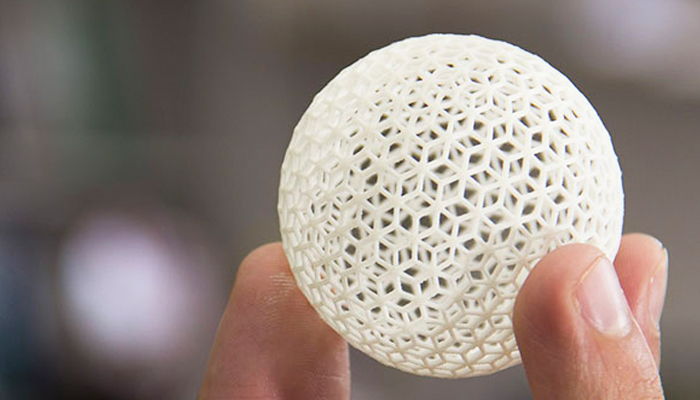 What Do You Need to Keep in Mind When Choosing 3D Printing Polymers?
An important consideration before choosing the right polymer is to know how to evaluate all the determining factors of the process. For example, the design of the part, which will be affected depending on the technology to be used. Take for example the case of designing a 3D model for extrusion, supports are required and as such the complexity of the part will be limited. On the other hand, in powder bed processes, general speaking, there is greater design freedom as no supports are required and even the smallest details can be reproduced. 
Krzysztof Kardach explains what you may need to consider when it comes to extrusion in particular: "In FFF 3D printing, we have to take into consideration the material and printer limitations. For example, some filaments can be printed with dissolvable or break away support. Others do not have a compatible support filament at the moment, and the supports must be made with the same material. Printing with the same material supports means you must mechanically remove them, thus supports can not be inside the part, in unreachable places. Another factor is shrinkage of the material. Parts which have a rapid change in cross-sectional area of consequent layers cause issues with deformations when printed with technical or ultra polymers specified above." 
Moreover, desired properties are very important to keep in mind along with the type of process used when thinking about the design, Martin notes "The design of the part can also influence the choice of material. For parts that need to be strong and have a good surface finish, thermoplastics are often the best choice. However, for parts that require flexibility and resilience, elastomers are a much better option. Post-treatment is also an important factor, and certain materials require post-treatment to achieve the desired surface finish or strength."
Indeed, though it may seem odd to think of the last step in a process while you're choosing materials, post-processing is a key component to consider when choosing materials. This is because post-processing in general will help improve the part, so not only do you need to consider what options may be available for a given material, but how the end part can still be improved by going through post-processing., Kronjäger says, "Post-processing gives you a lot of options to improve the durability, surface roughness and overall quality of your 3D printed part.  These include, for example, cleaning, surface treatment and finishing. The solution depends on the material and the desired surface. You can even coat the parts in different colors."
Determining the Right 3D Printing Polymer For an Application
Once the types of materials available and the aspects to take into account are considered, it is important to then think about applications. As we have mentioned, more and more industries and sectors are betting on integrating 4.0 technologies into their production. For this reason, the applications of 3D printing are very varied. Basic polymers are usually used in situations where there is no degradation due to temperature, chemical environments or that are subject to mechanical stress. On the other hand, high-performance polymers, such as ULTEM or PEEK, are more suited to industrial environments with high demands. Krzysztof Kardach sums up how characteristics of the polymers has an impact on what they are used for: "There are an unlimited number of application and material pairs. The most commonly considered factors and recommendations are: for chemical resistance PPS or PET-G materials; for thermal resistance PA12-CF, PEI or PPSU; for toughness PP, TPU or PC; for UV resistance ASA or PC; and for water tight parts, you would need to avoid any fiber-filled polymer."
Fernanda also gave us examples of more specific applications: "If the user is looking to produce ductile functional parts with an elongation at break and good impact resistance, PA11 is a good option. On the other hand, PP is characterized by its properties, low density and chemical resistance. This means that whenever an element should not break immediately, the element should be light, but at the same time dense and/or chemicals are used, polypropylene should be considered." Let's not forget either that in order to obtain professionally manufactured final parts, quality and traceability processes must be in place, so using an experienced 3D printing service can be a viable option.
Finally, Martin Opustil ends by explaining the ways different types of polymers impact what they are used for: "We would recommend thermoplastics for applications that require strength and a good surface finish, such as mechanical parts or medical supplies. Elastomers are best suited for applications that require flexibility and resilience, such as shock absorbers and gaskets. For post-treatment, the type of material used should depend on the desired end result." With this we see that the choice is very wide and that it is of vital importance to know in detail the type of application to which the parts are going to be destined before betting on one material or another.
A Few Last Words of Advice
"When deciding on which polymer to use for a 3D printing application, think first about your requirements in terms of demanded quality, size and quantity of the parts. Then look for a suitable technology. Talk to an application specialist about your use case. If you consider buying a printer, ordering a test part is often a good proof-of-concept, before acquiring an expensive piece of equipment" – Krzysztof Kardach

 "I could give many tips for readers to decide and know why they should implement 3D printing. But I'll sum it up in: design freedom, cost savings, creation of real parts and beyond prototyping – don't think too much and do it!" – Fernanda Kronjäger

"Our advice for someone looking to adopt polymer 3D printing would be to do some research and find the material that best suits their needs. It is also important to consider any post-treatment that may be required, as well as the environmental impact of the material. Finally, it is important to find a reliable supplier that can provide good quality material." – Martin Opustil
What do you think about these different criteria for choosing a polymer for different 3D printing applications? Let us know in a comment below or on our LinkedIn, Facebook, and Twitter pages! Don't forget to sign up for our free weekly Newsletter here, the latest 3D printing news straight to your inbox! You can also find all our videos on our YouTube channel.
*Cover Photo Credits: MiniFactory