Asics Presents its New 3D Printed Flip-Flops Designed for Athletes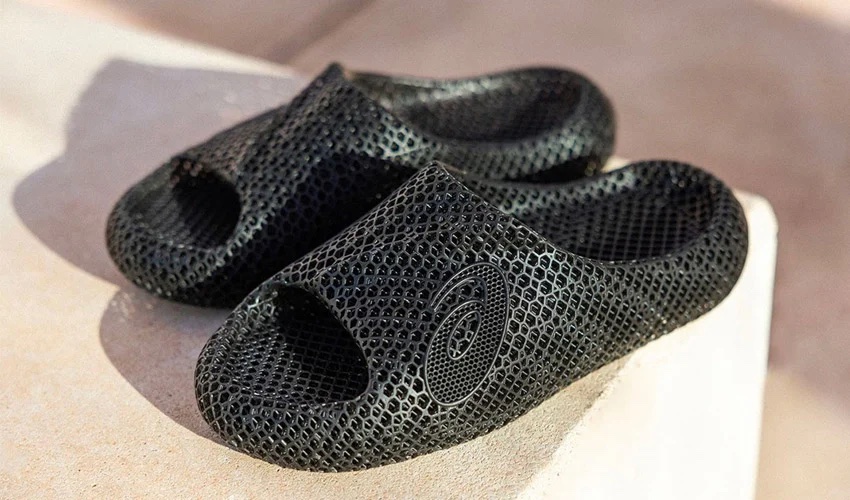 Famous sports brand ASICS recently made its debut on the 3D printed footwear market by introducing its first flip-flops that were designed via additive manufacturing. Although these sandals look like they'd be ideal to be worn around the pool or at the beach, they were actually designed for athletes and sportsmen. Thanks to 3D printing, the Japanese brand was able to design a very comfortable shoe, called ACTIBREEZE, which is ideal for recovering. The developing process of the new shoe took the sports brand three years to be finalized.
It's no secret that 3D printing and footwear go well together, which is no wonder, considering the many benefits: Customization of the upper or sole to the individual's foot, a wide range of materials that allow the foot to breathe better, optimized lightness and comfort, etc. More and more shoe manufacturers are banking on the innovative technologies on at least one occasion during the development of new products. No matter if Adidas, Reebok, or Nike – countless sports brands have already successfully taken up the challenge of enabling additive manufacturing. And this time, it's not a sneaker or a high fashion shoe that we present to you, but rather flip-flops designed for athletes.
The structure of the shoe is atypical and could not have been made in any other way than by 3D printing. It has a honeycomb structure, which offers better breathability for the feet and greater comfort,  as the following description on the ASICS website explains: "The ACTIBREEZE™ 3D SANDAL is made to help with recovery after your run. It's formed with a parametrically designed construction that provides zoned comfort and better breathability. Entirely 3D printed, this style also features an extra thick lattice structure that allows your body and feet to relax—allowing you to be ready for your next performance."
We don't know what 3D printing device and what material were used to make these flip-flops, but we would love to slip our foot in them! The lattice structure seems to offer a soft and very comfortable feel. It is easy to understand why the shoe would be suitable for athletes in the recovery phase, no matter in what kind of competition. The Japanese brand sells its 3D printed flip-flops for $80 on its website. The shoes are unisex and only available in the color black. If you want to find out more about the shoes or purchase a pair, visit the product page HERE.
What do you think of the new 3D printed sandals by ASICS? Let us know in a comment below or on our LinkedIn, Facebook, and Twitter pages! Don't forget to sign up for our free weekly Newsletter here, the latest 3D printing news straight to your inbox! You can also find all our videos on our YouTube channel.
*Cover Photo Credits: ASICS