AMBUSH 3D Prints a Shoe That is Wearable in the Metaverse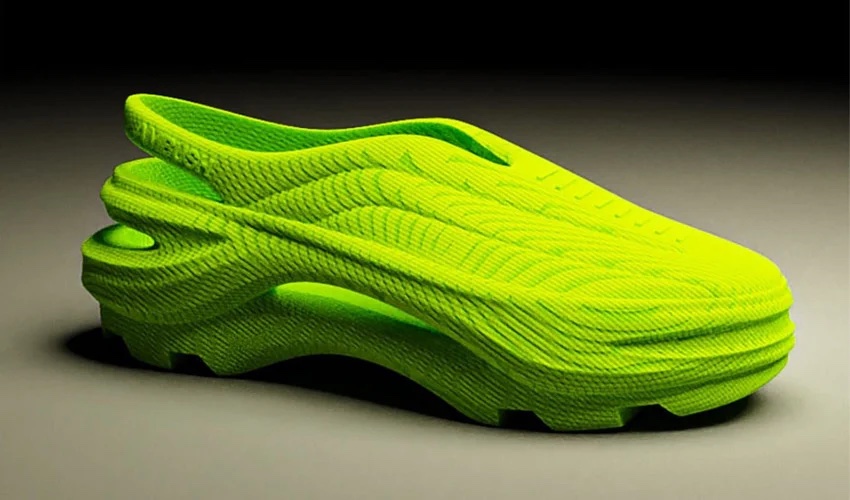 Shoe brand AMBUSH is launching a new project that is quite unique in the fashion world: Aapair of 3D printed shoes that can be worn both in the metaverse and in everyday life. The shoes which are called 100S were made in partnership with Zellerfeld, a manufacturer of shoes that made the fully 3D printed HERON01 sneaker presented a few months ago. The footwear was created with recycled materials, aiming to promote a circular economy. The model is also available as a digital counterpart – an NFT – that can be unlocked and worn in the AMBUSH® SILVER FCTRY metaverse.
For a few months now, the concept of metaverse has been used more and more and many ideas have been developed around this virtual world, which is still a bit abstract for many people. Facebook founder Mark Zuckerberg defines it as such, "In the metaverse, you'll be able to do almost anything you can imagine—get together with friends and family, work, learn, play, shop, create—as well as completely new experiences that don't really fit how we think about computers or phones today." Apparently, that is now supposed to also include wearing 3D-printed shoes, although, to be quite honest, we're still wondering how that will materialize.
Founded by the American-Korean designer Yoon Ahn, the AMBUSH brand has become a new stayholder in the fashion world. A reference that also uses 3D technologies to offer even more innovative products. In the case of the 100S, it is difficult to tell for sure which process was used. One thing is certain though, the shoe will not go unnoticed with its flashy color and design. Looking at the shoe, we couldn't help but notice the upper part being rather thin compared to the sole, which has the same look like the top, suggesting that the brand has bet on some comfort. The shoe is without laces, easy to put on, and open to allow the foot to breathe. We can't say for certain what material was used, except that it is recycled.
The brand has presented the first prototype in the last three days at Stadium Goods SoHo during the NFT NYC. There hasn't been an exact release date, nor any price, but we'll keep you updated as soon as we know! In the meantime, you can go to the brand's website to find out more.
What do you think of these 3D printed shoes? Let us know in a comment below or on our LinkedIn, Facebook, and Twitter pages! Don't forget to sign up for our free weekly Newsletter here, the latest 3D printing news straight to your inbox! You can also find all our videos on our YouTube channel.
*Cover Photo Credits: AMBUSH