Romanian Engineer 3D prints first ever airplane engine prototype
---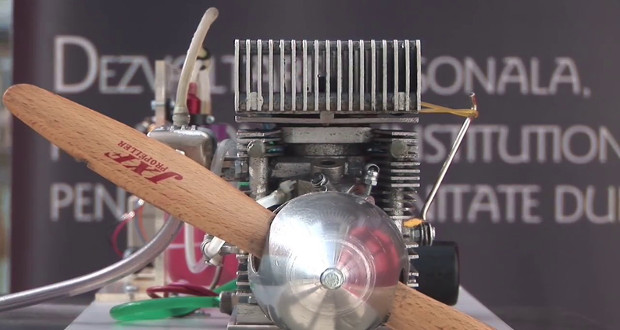 The aerospace industry has been making gains left and right thanks to additive manufacturing technology. Between investments made by large corporations that are helping to create 3D printed parts for the interior of planes, to the creation of a giant 3D printer in South Africa that will be used to print parts for aircrafts, there is no stopping the expansion of 3D printing across the aerospace industry
Valentin Stamate, a Romanian engineer and leading researcher at the Transilvania University in Brasov, Romania, is helping this expansion with the unveiling of his latest innovation: a 3D printed two-stroke airplane engine prototype. As the one of the first two-stroke engines ever to be created almost entirely from 3D printing; this is a huge achievement for additive manufacturing and the aerospace industry.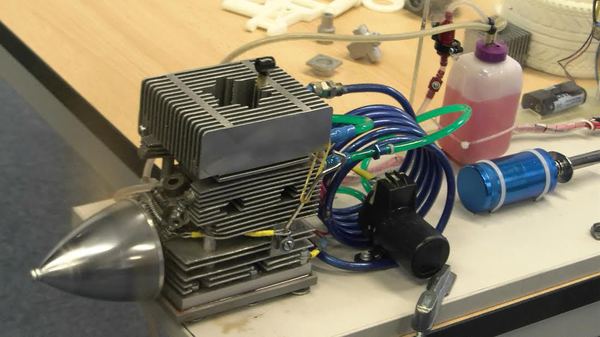 Using SLM and SLS printing technology with steel, aluminum, and bronze infused steel powders; Stamate was able to print the entirety of the engine. The only parts that were not 3D printed were the propeller, which was made of wood, the cone with its clamping system, the bearings, the bolts, the nuts, and spark plug. In all, this engine has a total size of 10 cm3 and can make 10,000 revolutions per minute.
"Making this engine is extremely useful because, in the future, it will be possible to give up the manufacturing of molds for which the production costs are very high, and the prototyping itself will be made by 3D printing technology. Then, it can be switched to production in series," Explains Stamate.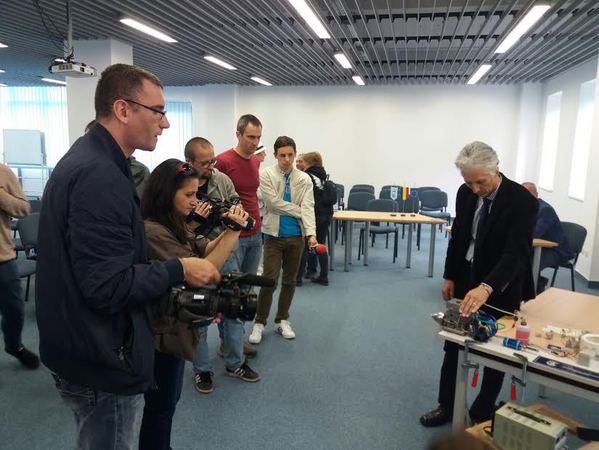 The total cost of bringing this project to life was €20,000, expenses that was covered by the university. As a full-time researcher for the past four years, (after giving up teaching about two years ago), Stamate continues to focus on Technological Engineering and Industrial Management Faculty and is definitely helping to bring attention and popularity to both additive manufacturing and Romania, thanks to this latest innovation.
We look forward to seeing what other great innovations come from Stamate and hope that others in Romania and across Eastern Europe help to revolutionize the aerospace industry through additive manufacturing.
To learn more about this engine, check out this video below:
What are your thoughts on this 3D printed engine? Do you think we will see engines like this in future aircrafts? Let us know in a comment below or on our Facebook and Twitter pages!
---
You may also like