ZOZOSUIT, the Suit with an Integrated 3D Body Scanner For Weight Tracking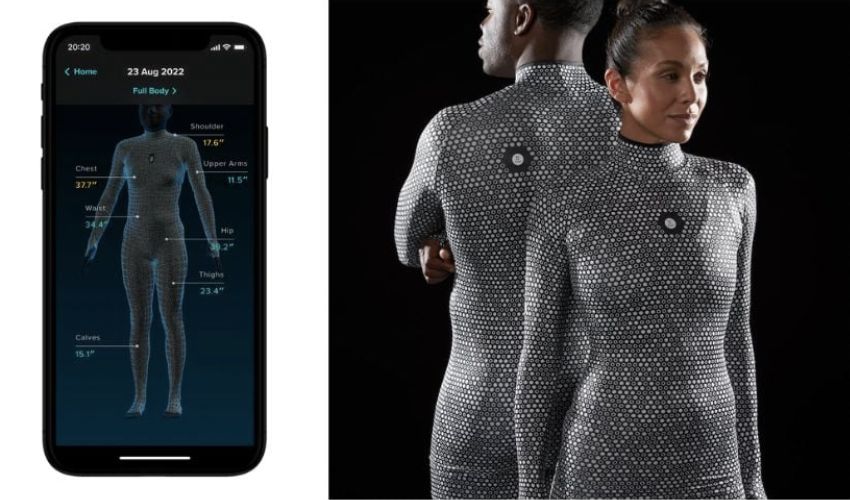 ZOZOFIT is a fitness technology brand and Japan's largest fashion e-commerce company, recognized worldwide for its use of new technologies in its products. Its latest innovation is the world's first affordable 3D body scanning technology, the suit they have named ZOZOSUIT. The ZOZOSUIT offers an accurate and detailed body measurement in a matter of minutes, making it a completely useful tool for professional and amateur athletes and fitness enthusiasts alike.
With ZOZOFIT's cutting-edge technology, it is possible to accurately and easily track the wearer's physical transformation and state of health. Just by connecting to the free app that offers unlimited scanning, users can obtain key information about their body, from precise measurements of 10 points on the body, calculated body fat percentage and an interactive 360° view. This state-of-the-art wearable technology is designed to help users on their fitness journey by providing easy-to-access information, fitness tracking, sharing and customizable goal-setting applications. The company can then send the user ready-to-wear clothes according to the scans.
Since its inception in 1998, ZOZOFIT has pioneered the use of the Internet for e-commerce and has been dedicated to overcoming barriers to the online shopping experience. It also has a bespoke platform for garment manufacturing, a virtual fitting service and futuristic smart textile projects. ZOZOSUIT, the suit, becomes the perfect solution for those looking for an accurate body measurement at home without having to spend a lot of money or time at the gym. In this video we show you below we can see in a more dynamic way how the suit works:
"We recognize that staying motivated and tracking fitness goals over time can be extremely challenging, especially when relying solely on weight-based metrics. That's why we're proud to create technology that offers a better way for people to track their progress, whether in the comfort of their home or in the gym, even showing changes in increments as small as ¼ inch at a time. This is a time when innovation and collaboration are at an all-time high, and we're excited to be a part of it." states Utahiro Inui, CEO of ZOZOFIT. Priced at $98, you can purchase both the suit and the ZOZOFIT app to manage it on the brand's website.
However,  be aware: some users have suggested that the scanner is not very accurate to the body proportions, and consequently that the clothes sent do not fit their body type, so your mileage may vary.
What do you think of the Zozosuit with integrated body scanner? Let us know in a comment below or on our LinkedIn, Facebook, and Twitter pages! Don't forget to sign up for our free weekly Newsletter here, the latest 3D printing news straight to your inbox! You can also find all our videos on our YouTube channel.
*Cover photo credit: ZOZOFIT