TOP 5 videos of the week: Formlabs, Concept Laser and more!
---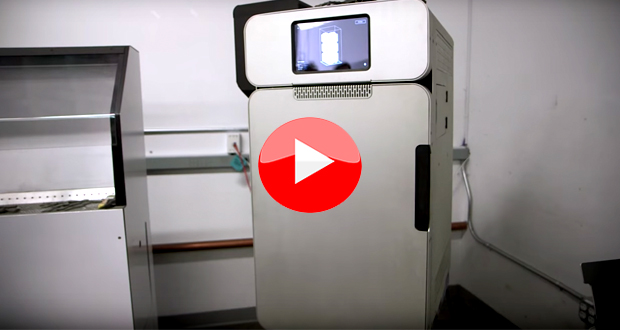 A new selection of the best 3D printing videos of the week, just for you! Find our TOP 5 videos of the week below and tell us what your favorite video is in a comment or on our Facebook and Twitter page. Don't hesitate to share your favorite videos of the week with us or your favorites from our list with your friends!
TOP 1- Formlabs Fuse 1 SLS printer demo
This week we wrote about the big announcement from Formlabs, a new SLS printer called the Fuse 1. This printer is revolutionizing the future of SLS printer by making SLS printing more affordable than ever before. In this video, you will get to go behind the scenes at the Formlabs headquarters in Boston, to have an in-depth look at what the future of SLS printing looks like, with the Fuse 1.
TOP 2- Behind the scenes at Concept Laser
Ever wanted to go behind the scenes at Concept Laser? Well, now you can! below you will get to go behind the scenes at Concept Laser, the same company that was bought by GE not too long ago, at their facility in Germany, to see some of the world's largest 3D metal printers and learn a little bit about what these machines and company are doing!
TOP 3- Formlabs Form Cell
At the same announcement for Formlabs' Fuse 1 SLS printer, came the announcement a new system called Form cell, a robotic arm that will help streamline your printing. This new system will enable users to control multiple Form 2 SLA printers at once, saving you more printing time than every before. See it below for yourself!
TOP 4- The Bean 3D printer
Kickstarter is no stranger to campaigns for 3D printers, and a lot of them have given use new and exciting technology that we could never have imagined before! In the video below, you will get to see a new 3D printer who boasts itself as being the cheapest machine on the market today, and who also just happens to want to revolutionize the way that you look at 3D printing!
TOP 5- Soluble Solutions
If you live and breath everything 3D printing, then this quick review is definitely going to interest you. Below you will get to hear a gentleman speak about the use of soluble support materials and structures in 3D printing. A very interesting and enlightening review to help start your Sunday right!
---
You may also like