Top 5 Videos of the Week: 3D Printed Embryos!
---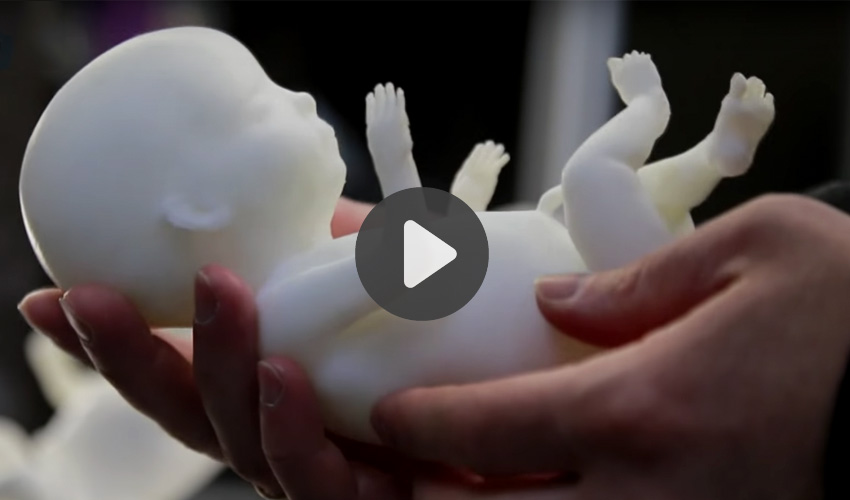 This week's Top 5 Videos is an interesting one, with videos relating to 3D printing your baby whilst still in the womb, the first 3D printed consumer car, 3D printed sushi, and much more! Remember, a new Top 5 Videos is released every Sunday, so don't miss out on next week's episode!
1 – 3D Printed Baby Embryos
A Russian 3D printed service based in Ufa is the first to offer the ability to 3D print your baby whilst still pregnant. This allows expectant mothers to better see their child before it is born. This is undoubtedly much better for visualising than an ultrasound, giving mothers the ability to hold their child before it is even born.

2 – 3D Printed 8-bit Sushi
Open Meals' extraordinary video shows how in the future the world of food will rapidly change. Instead of ordering food and having it prepared by a chef in the kitchen, in the future 3D printers will able to put together your food of choice. Open Meals plan to do this with sushi, with a Japanese patent pending.
3 – World's first 3D printed consumer car
Debatably, the LSEV is the world's first 3D printed consumer car as previous models haven't been produced in regular volumes to be sold. The Blade supercar hasn't reached production, so if the LSEV releases in April 2019 as it is scheduled to, it will become the first 3D printed car to do so. The LSEV is 3D printed from corn material and has already received over 7,000 preorders.
4 – Additive: Changing Manufacturing
Additive manufacturing and 3D printing are changing manufacturing processes by reducing costs per unit, getting products to market faster via rapid iterations and prototyping, and more. This is why industries such as aerospace, medical, and space have adopted it so quickly.
5 – 3D Printed Houses
Charity New Story have teamed up with ICON to build 3D printed houses aimed at creating affordable housing for the developing world. These 3D printed houses can be printed at far lower prices than normal housebuilding, with the companies saying houses can be built for as low as $5,000 each.
What do you think of this week's Top 5 Videos? Let us know in a comment below or on our Facebook and Twitter pages! Sign up for our free weekly Newsletter, all the latest news in 3D printing straight to your inbox!
---
You may also like