The J5 Dentajet: the New 3D Printer from Stratasys for the Dental Sector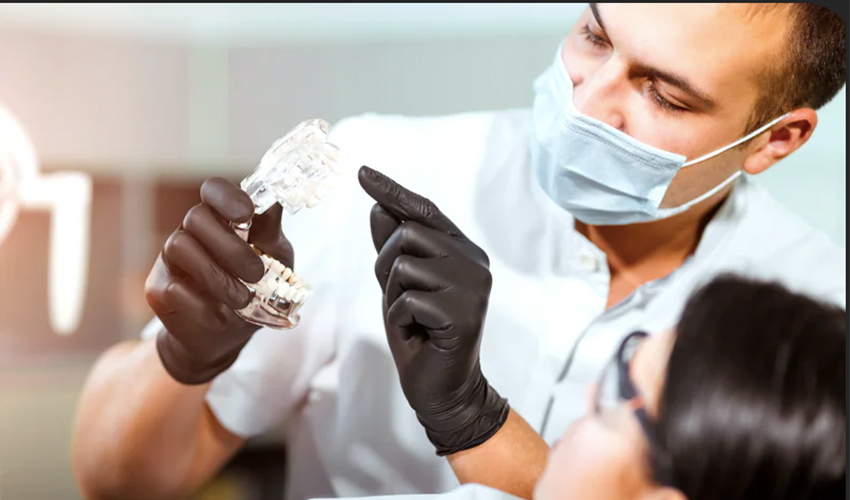 As a global figure in the 3D printing industry, Stratasys needs no introduction. In early March, this Israeli-American firm unveiled its brand new machine: the J5 DentaJet. Designed to meet the demands of dental solutions, the 3D printer is based on Polyjet technology . According to the manufacturer, the J5 DentaJet would allow professionals to produce at least 5 times more dental parts than competing 3D printers, while reducing construction costs. As you can see, Stratasys' latest solution could become a staple in the dental sector, which is becoming ever more dependent on additive manufacturing. 
Having become a daily tool for many professionals in the dental sector in recent years, the number of cases of application of 3D printing continues to grow. Whether for the production of dental models, surgical guides, implants or crowns, additive manufacturing is used to produce many dental devices. Its market is estimated to be valued at $ 930 million by 2025. Aware of the role of 3D printing and the progress that remains to be made, Stratasys wishes to offer an efficient and rapid solution to practitioners. "Dental and orthodontic models have been growing their adoption of 3D printing but the process has remained too manual and time consuming," says Osnat Philipp, vice president and head of the health team at Stratasys. 
Characteristics of the J5 Dentajet
With its new 3D printer, Stratasys wants to shorten delivery times and simplify production. To do this, the machine has a large print bed and is capable of printing up to 41 implants per day. According to Osnat Philipp: "The J5 DentaJet advances the full digital transformation of dental modeling with the potent combination of automation with accuracy. The system runs largely unattended, and you can even produce a build tray with a wide variety of different models using several different materials. It's a productivity monster." The machine is capable of processing up to 5 different materials, including three biocompatible resins. A significant advantage for dental laboratories, which sometimes have to produce several parts in different materials.
Finally, the J5 DentaJet was launched with a range of resins adapted to the needs of the dental sector. With 3 bio-compatible materials and more than 500,000 colors available, Stratasys wishes to give professionals the opportunity to be as realistic as possible. And so far, the feedback is positive. This machine is just one of the many ways that the Israeli-American company has further asserted itself as a leader in the 3D printing industry.
What do you think of the J5 DentaJet? Let us know in a comment below or on our Facebook, Twitter and LinkedIn pages! Sign up for our free weekly Newsletter here, the latest 3D printing news straight to your inbox!