A 3D printed house to live on Mars?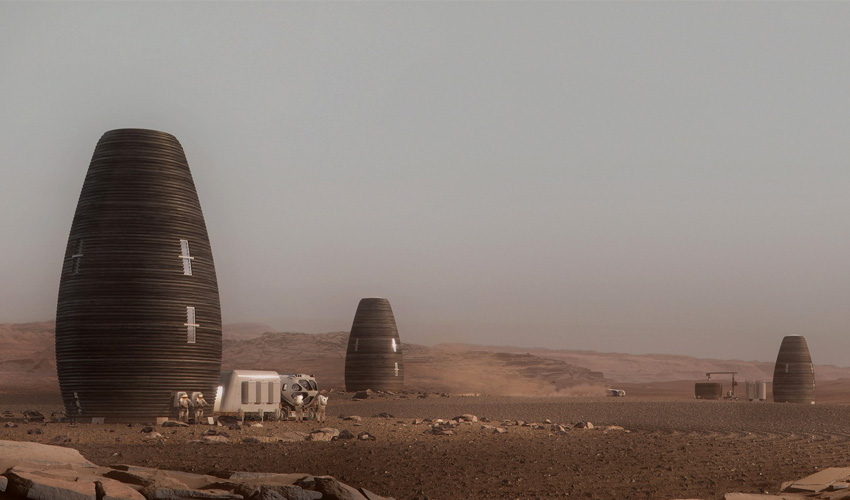 The winners of the contest by NASA to develop habitats in space was recently announced. One of the most prominent was the project MARSHA (Mars Habitat) created by the New York company AI Spacefactory, which developed a 3D printed house to live on Mars, and received an award of almost $ 21,000.
The "3D-Printed Habitat Challenge" developed by NASA was created in 2014, in order to promote the development of sustainable shelters created with materials from each place and with possibilities for development outside of Earth. Along with these projects, projects like the lunar village are expected to be a possibility in 2030.
Development of MARSHA: House to live on Mars
The development of IA Spacefactory hopes to be able to develop buildings using existing materials from the surface of the red planet. With the use of 3D technologies and taking advantage of materials in situ (ISRU) , the team is formulating an innovative blend of biotrastic (polylactic acid, PLA gold) and processed from plants grown on Mars. Which would avoid having to carry materials from Earth and encourage more sustainable development.
One of the highlights of the 3D printed house is its design, a cylindrical shape that seeks to optimise space and safety achieving an improvement in internal atmospheric pressure and structural stress. To isolate the natural contraction caused by extreme changes in temperature, MARSHA uses a double layer system that separates the living area from outside.
The interior of the house should have a unique atmosphere that encourages mobility. Try to specify all the levels of the house printed in 3D with diffused natural light, adding with this dimensions to the structure that in turn give greater energy to the daily life of the inhabitants and make more dynamic the idea of ​​inhabiting Mars. It promotes the development of "human-centered habitats" , even though the environmental needs on Mars are completely different. MARSHA aims to integrate known human characteristics into an alien structure.
The structure will have a space of 34 square meters with a laboratory and a kitchen. In addition, it will include different levels, where you can find sanitation centers and a hydroponic garden, as well as a recreation and physical exercise center.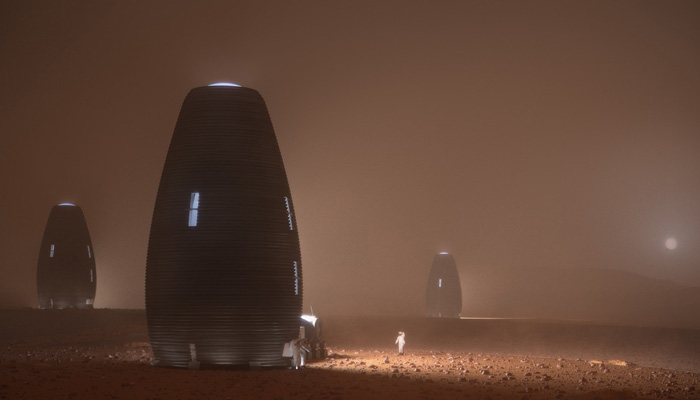 The idea of ​​being able to live on Mars is still a dream, but there is no doubt that 3D printing will be one of the great allies to conquer outer space and will allow us to fulfill one of the great goals of humanity, to inhabit other planets.
Do not miss the presentation of MARSHA in the following video, if you want more information you can visit the official website here .
What do you think of the 3D printed house to live on Mars? Let us know in a comment below or on our Facebook and Twitter pages! And remember to sign up for our free weekly Newsletter, to get all the latest news in 3D printing send straight to your inbox!