3Dsimo multi-functional; from creative toys to professional tools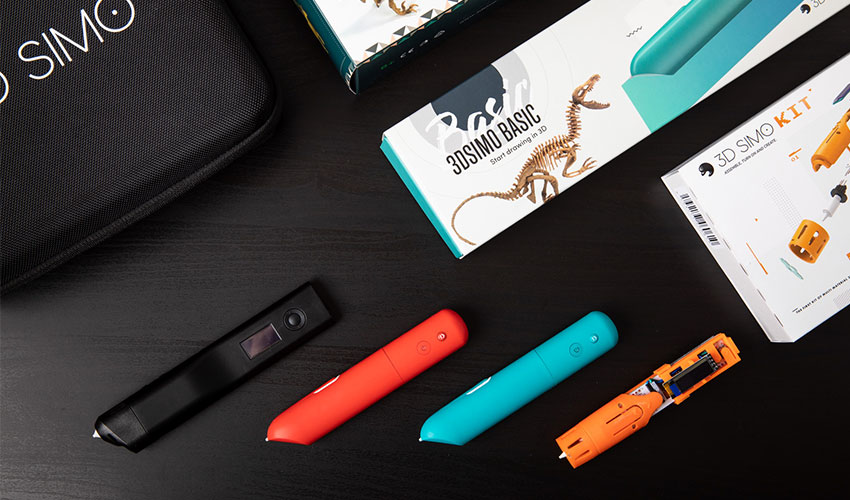 The European producer 3Dsimo entered the market back in 2013 and specialises in their 3Dsimo multi-functional tools. The company is behind the world's first multi-material 3D pen and have kept developing their products ever since. Now they cover categories and provide products for the 3D print owners, modellers and even provide tools for the youngest in the family.
There are more and more 3D pens coming out, and as the market keeps growing their will continue to be a lot of options to choose from. However, 3Dsimo still manage to stand out from the crowd at this point. As the company, isn't simply working narrowly with a single product type, their devices aren't meant only for adults and professionals, but for children and the general makers. They give a new perspective on what you can put into the small tool for the person who likes to create and expand their skill sets.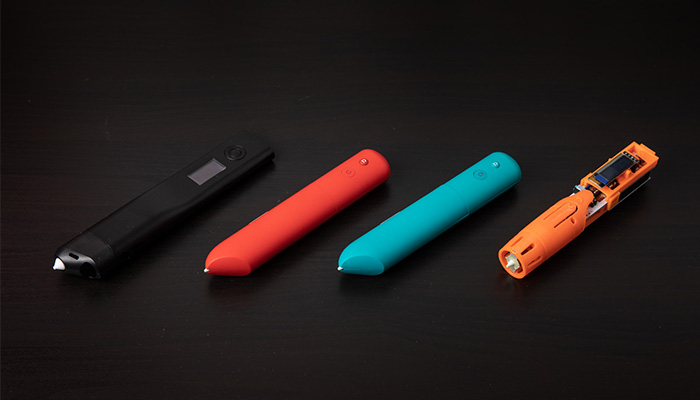 The original 3Dsimo Multi-functional concept
In 2015 they came out with a new concept for their products: the 3Dsimo Mini. The 3Dsimo Mini is designer to be able to make 3D drawings with a wide range of materials. The pen should be able to work with both the current material as well as what is yet to come. On top of working as a 3D pen, it can also do soldering, burning and foam cutting. Whit this it brings a new edge to the traditional 3D pen. Through this 3Dsimo multi-functional tool, the company secured an acquirement of a patent for 151 countries around the world. It is in simple terms a product recognised as a small workshop that can fit in the palm of your hand.
Since the initial success with the 3Dsimo Mini back in 2015, the team at 3Dsimo have kept working on perfecting it. Giving us the newest version, that was unveiled at the Maker Faire 2018 in New York as a pre-production sample. Opening up for what the company has been working on to the public.
Reinvention going MultiPro
The new product developed were given the name 3Dsimo MultiPro. Similar to its predecessor, it can still draw in 3D, solder, burn and cut out from foam. However it has gotten an upgrade in terms of gaining more attachment possibilities. This version will have a drill, electric screwdriver, heat gun and straight saw available for purchase to expand the all in one workshop concept. On top of that all the attachments are 4 times more powerful and have an even quicker heat-up period.
The device also includes an OLED display, which showcases basic tutorials for every attachment available. These little tutorials gives the user a small guide on how to actually use the tools in a proper manner, and how to fully utilise the attachment. You can compare the old and new version HERE and check out the many uses in the video below:
Something for the youngsters
With the wider consumer group in mind reaching out to not only professionals, but also kids and makers of all shapes and sizes gives something for everyone. Leading us to the Basic.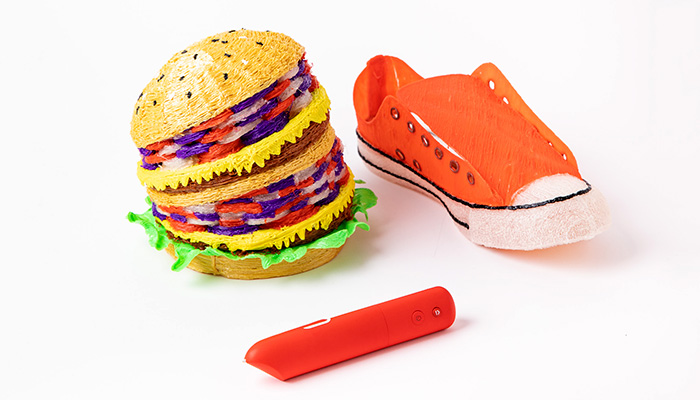 The 3Dsimo Basic focuses the companies efforts and expertise into creating a safe tool for kids 8+ to work with. A simple tool to explore 3D pen technology from a young age. It is powered by a battery, that can be exchanged, with a long life of 3-400 charging cycles. The company have further made sure that the 3D pen uses material such as PCL. This makes it even safer for kids to play with, as such materials doesn't need as much heat. The nozzle only reach up to 55 °C, turning down the heat and removing the possibility for burning yourself. Basically eliminating the possible worries when letting the kids play with it on their own.
3Dsimo open-source kit
When it comes to open-source machines, Prusa and his inventions sets the example on how it's done. In that same spirit 3Dsimo have created their own open-source kit for people to continue developing and perfecting the device. Their kit was released six months back and is based around a Arduino Nano-like micro-board. Which you will be able to find multiple upgrades for on the companies GitHub. Simply by downloading them you can begin creating and modifying.
So far the open-source kit seems to have been well received by the 3D community. Giving the 3D print owners, makers and geeks the opportunity to play around with it and possibly create a personalised tool to fit their needs. With this kit, you can build your own device for a couple of bucks. Which you can further modify both on the firmware level as well as with a 3D printer.
3Dsimo has launched their Christmas offers as well. Giving an opportunity for people to explore their products at a more affordable price. So get your Christmas shopping done and cross one more gift of the list for this holidays while getting a discount. As you can see in the video below you can get up to 60% off on various products and check out there campaign HERE.
What do you think of the 3Dsimo multi-functional tools and their Black Friday offer? Let us know in a comment below or on our Facebook and Twitter pages! And remember to sign up for our free weekly Newsletter, to get all the latest news on progress, research and more entrepreneurs in 3D printing send straight to your inbox!