Will 3D Printed Kobe Beef Soon Be on Our Plates?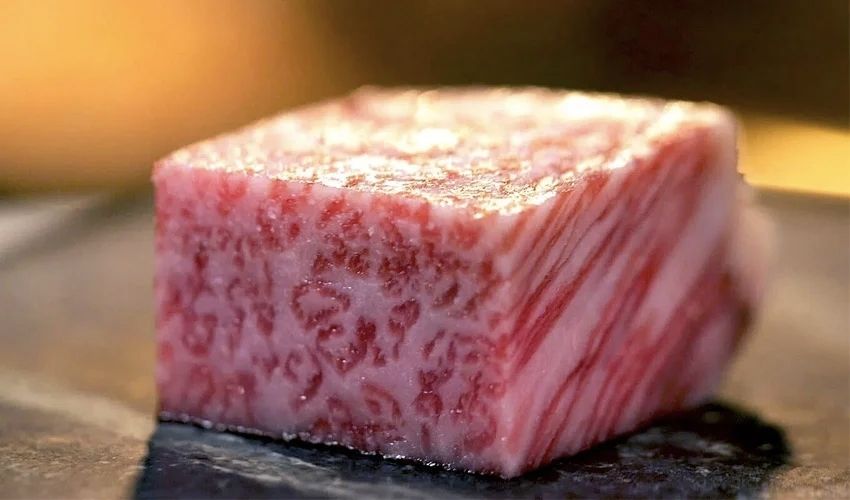 Alt Farm, a young startup based in Hong Kong, has started to produce food from plant proteins, all thanks to 3D printing. In particular, it has developed a special nozzle, which allows to include very specific textures in its products, giving it the ability to reproduce the appearance of meat. The reason why we are telling you about it today is because Alt Farm is now also seeking to mimic the famous Wagyu meat, a breed from the Kobe region of Japan. You've most likely already heard of Kobe beef, being one of the most expensive ones in the world. Among other things, the startup works with a mixture of pea, soy and algae proteins to 3D print a semblance of steak.
The idea of 3D printed food isn't exactly new: In fact several projects of the kind have already been brought into life. Reaching from chocolate, to candy, to dishes adapted to certain dietary constraints, the market has already seen many initiatives developed over the past years. And meat is no exception! A lot of companies have also decided to develop an alternative to cattle breeding by proposing products that come close to being the vegetarian equivalent of a steak. So as you can see, we are not talking about 3D printed meat as such, but instead about designing foods based on plant proteins.
Alt Farm and the 3D printed Kobe beef
In the case of the startup Alt Farm, it's all about working on textures. Kenny Fung, CEO of Alt Farm, explains, "We have developed a patented nozzle in which biochemical enzymatic reactions can be performed to solidify the printed product and generate different textures such as the fibrous texture for plant-based meat products. Our primary focus is on plant-based products, but the technology allows us to adjust 3D printed food to have most textures, from chewy to crunchy, etc. The plant-based products market is our first target, as it is growing very fast and has the scale and innovation to support our simultaneous growth as well."
As you can see, Alt Farm works with vegetable proteins: A mixture is applied layer by layer through a custom-made nozzle, in order to reproduce the look and give the feel of a steak inside the mouth. And now, the startup has its focus on Waygu meat, a Japanese breed of beef known for its high quality. Besides that, the exclusive beef is also famous for its high price – a kilo being sold at over $1,000. For its production, the company indicates using pea, soy and seaweed proteins with added fats, flavors, shea, coconut and cocoa butters.
From this mixture, Alt Farm is able to 3D print a Waygu steak in just 4 hours. The company primarily targets the Chinese and Australian markets, which it has identified as a major source of revenue. A first prototype is expected to be introduced to the market in 2023. We will keep you informed!
What do you think of the Alt Farm startup project? Let us know in a comment below or on our Linkedin, Facebook, and Twitter pages! Don't forget to sign up for our free weekly Newsletter here, the latest 3D printing news straight to your inbox! You can also find all our videos on our YouTube channel.
*Cover Photo Credits: CNBC