#TOP5 Videos: Ford prints largest automotive part in history, gun enthusiast defends 3D printing and much more!
Posted On February 10, 2019
---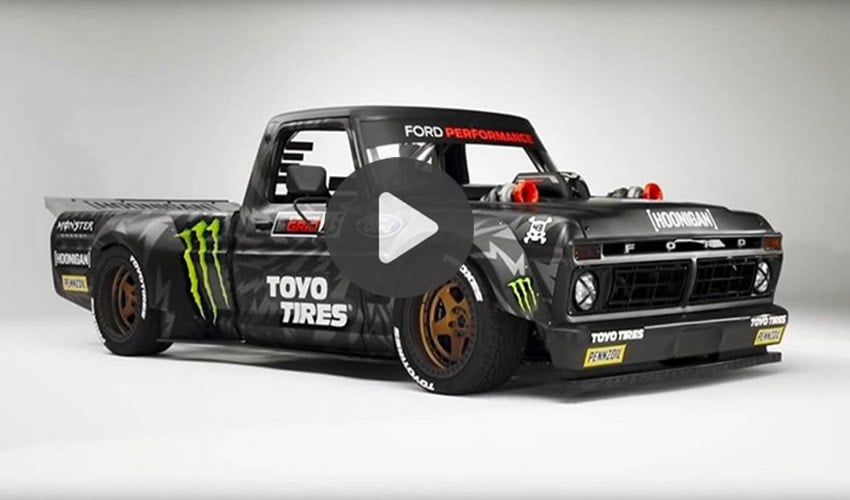 We found the TOP 5 videos of the week about 3D printing and the way additive manufacturing is shaping and changing our society. Ford 3D prints largest metal automotive part in history, ghost gun printing remains a divisive issue, Nervous System 3D prints kinematics dress and more! If you enjoy these, you can view even more 3D printing videos on our Youtube channel. You can also share your comments on 3Dnatives' Facebook or Twitter accounts. Hope you'll enjoy and have a great Sunday!
Top 1: Ford 3D printed the largest metal automotive part in history for their Hoonitruck!
Ford Performance, the high-performance division of Ford Motor Company, 3D printed what they claim to be the largest metal automotive part for a working vehicle in automotive history. The metal part, an aluminium manifold inlet, was installed in the Hoonitruck. The truck is a 1977 Ford F-150 with a twin-turbo 3.5-litre V6 EcoBoost engine owned by Ken Block, star of popular YouTube series, Gymkhama. The whole process of building the part took 5 days and the finished piece weighs 6 Kg.
Top 2: Could 3D Printing become a threat to public safety?
Matt Larosiere is a 3D printer expert and gun enthusiast who breaks it all down in this short documentary from Free the People. He is an expert in 3D printers and uses the technology mostly for quick and cheap prototyping before creating a part. Additionally, he is also a gun enthusiast and collector. He explains that 3D printing allows people to keep "stranger, older, more relic and curio weapons alive" by producing the missing parts of historical guns for example. The media has warned against the issue of ghost gun printing to which Larosiere argues it is the typical response from the "culture of uninformed gun control alarmism". Agree or don't? Find out more in the video below!
Top 3: An eco-friendly 3D printed funicular floor system
ETH Zurich's Block Research Group unveils their functionally integrated floor system. The lightweight, rib-stiffened funicular floor has been created with the use of recycled concrete. It is also fully integrated with optimised heating and cooling systems. Their novel architectural research shows how lighter construction and significant savings in raw materials can be made. Essentially, this project addresses the construction industry's contributions to greenhouse gas emissions and depletion of natural resources. Find out more about the process of manufacturing this floor thanks to 3D printing technologies in the video below!
Top 4: Luxexcel's Vision Master system to 3D print custom lenses
The IFB Solutions Twenty200 Optical lab uses Luxexcel's proprietary software called Vision Master to design lenses. The software allows creation of prescription lenses that respond to customers' personal needs. In the video below you will discover the turnkey 3D print solution they have put in place for ophthalmic laboratories that focus on 3D printing custom lenses. They ship between 1,200 and 1,500 lenses a day!
Top 5: German RepRap releases their new LSR Technology
For the first time it is possible to use liquid material such as Liquid Silicone Resin (LSR) for additive manufacturing on an LAM printer. Liquid additive manufacturing (LAM) is a process in which liquids (or low-strength materials) can be additively processed, such as liquid silicone rubber. They say in the future that other liquids are conceivable. Find out more about the advantages of the technology below!
Did you like this weeks TOP 5 videos this week ? You can see more videos on our Youtube channel or drop a comment below or on our Facebook and Twitter page. And don't forget to sign up to our free weekly Newsletter to keep updated on all the latest news in the 3D industry coming straight to your inbox!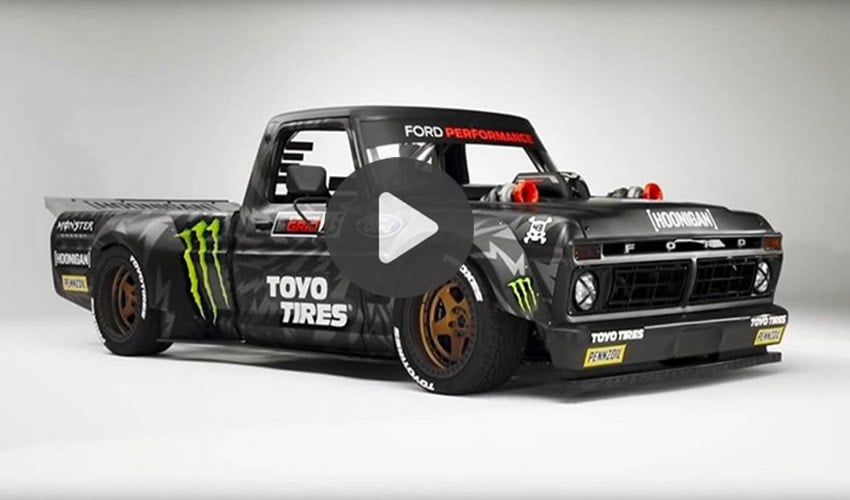 ---
You may also like