TOP 5 videos of the week: Furniture, the great beyond and more!
---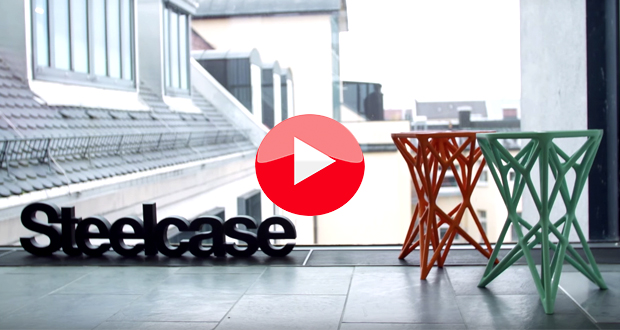 A new selection of the best 3D printing videos of the week, just for you! Find our TOP 5 videos of the week below and tell us what your favorite video is in a comment or on our Facebook and Twitter page. Don't hesitate to share your favorite videos of the week with us, or your favorites from our list with your friends!
TOP 1 – 3D printed office furniture!
Steelcase, a global leader in office furniture, is now introducing a new, innovative way to look at the main features in your office by using 3D printing. In this video, the Director of Steelcase explains a little bit about their company and what they're doing to help shape the way we look at 3D printing in your workspace!
https://www.youtube.com/watch?time_continue=44&v=2Nf_pw_IDB8
TOP 2 – Made In Space
In this video you'll learn about a company called "Made In Space" who have created the worlds first 3D printer made for 0 gravity and the ISS! Watch this video to learn more about this innovative company to see what further technology and discoveries we can find, thanks to their printer!
TOP 3 – Dissolvable supports for metal 3D printed objects
Researchers at ASU have found a way to take away the extra work involved when 3D printing metal objects, by inventing a way for the supports attached to metal 3D  printed objects to be dissolvable! Watch this video to see exactly this technology works and what this could mean for the future of metal 3D printing!
TOP 4 – 3D printed glass
Gone are the days of the past now that researchers have found a new way to 3D print glass using a standard 3D printer! In this video you'll see the process used and what this could mean for the future of 3D printing!  Check it out below!

TOP 5 – 3D printing with plants
Oak Ridge National Laboratory is looking for new, ecological ways to 3D print using the world around us! Using plant bases for their 3D printed designs, they are able to make beautiful creations that are recyclable! Check out their work below.
---
You may also like