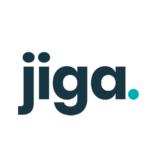 Jiga is not a middleman. With Jiga, you can communicate and get professional feedback directly from suppliers, work with the same suppliers for the long term and even manage your existing suppliers. That way, you can rely on Jiga and build your business for the long term.
Since we work with a highly professional network, you get higher part quality, at better prices, more available materials and machines, and you will always be taken seriously – even if your order is small.
You get non-biased professional feedback from industry experts, and you always get the right manufacturer and machines for your parts and requirements.
And lastly, you can get instant quotes from our quoting engine and order, without waiting for quotes and waste time on making comparisons! Our software does it for you, so you can complete an order in less than a minute instead of waiting for days.